Bhutan, Day 2, 211112
November 30, 2012
This was a day when we left Paro, and travelled through Dochu La (La is a pass) to Thimphu, got some permits (which also allowed us to explore the main street of the little capital at leisure while we waited for the paperwork…Geetanjali got us special permission to go to Phobjikha, which is no longer allowed, to see the critically-endangered Black-necked Cranes)…..and on to Punakha.
I am leaving for Pune today (the train is at 4pm) so I will just post some photos….
The Dzong and the National Museum (damaged in the earthquake, so no longer open to tourists) at Paro:
The stream flowing near it....
A huge flock of Red-billed Choughs that we saw on our way:
A TRI-COLOURED SHRIKE: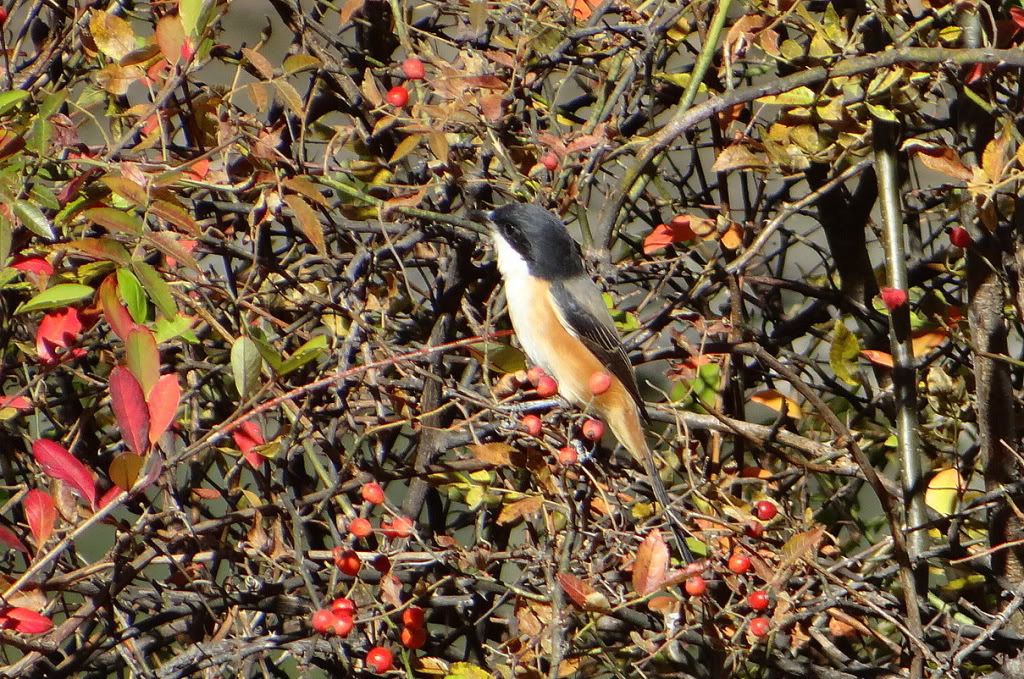 An unknown, beautiful blue wildflower: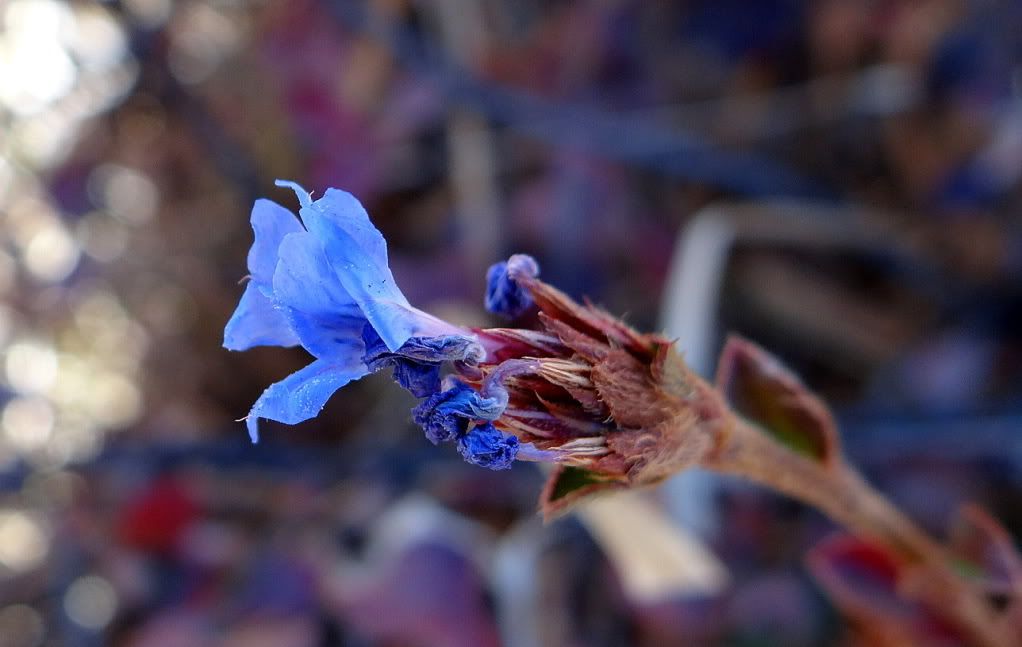 Signposts:
The Royal Couple (they didn't come to meet me, alas)
A BLUE PANSY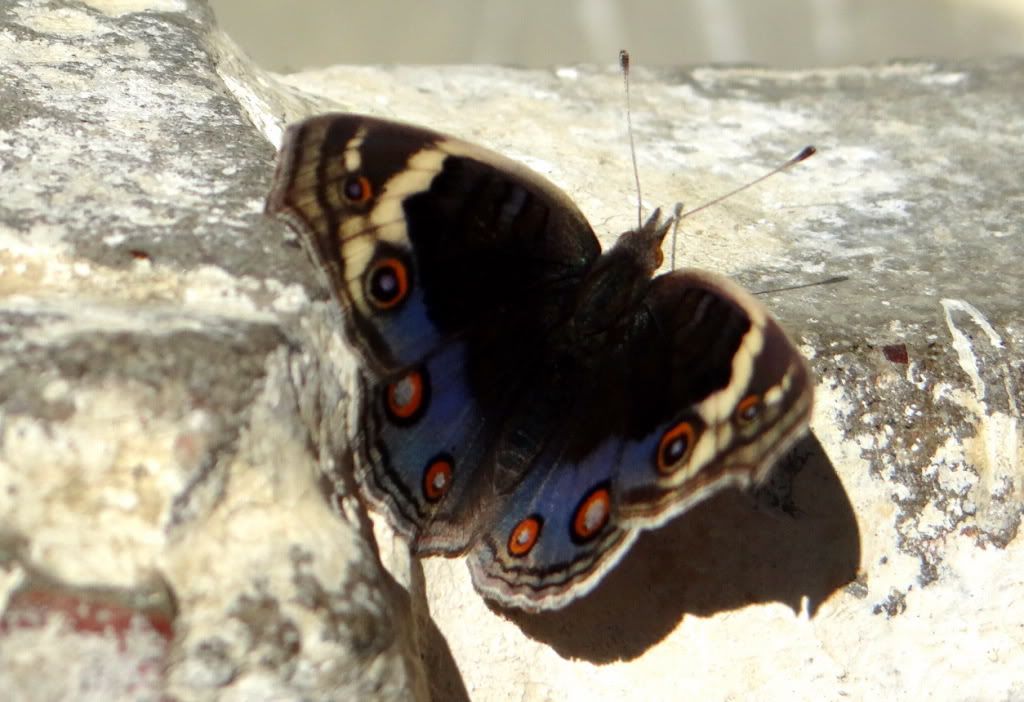 Geetanjali working on our special permits at the Thimphu Immigration Office: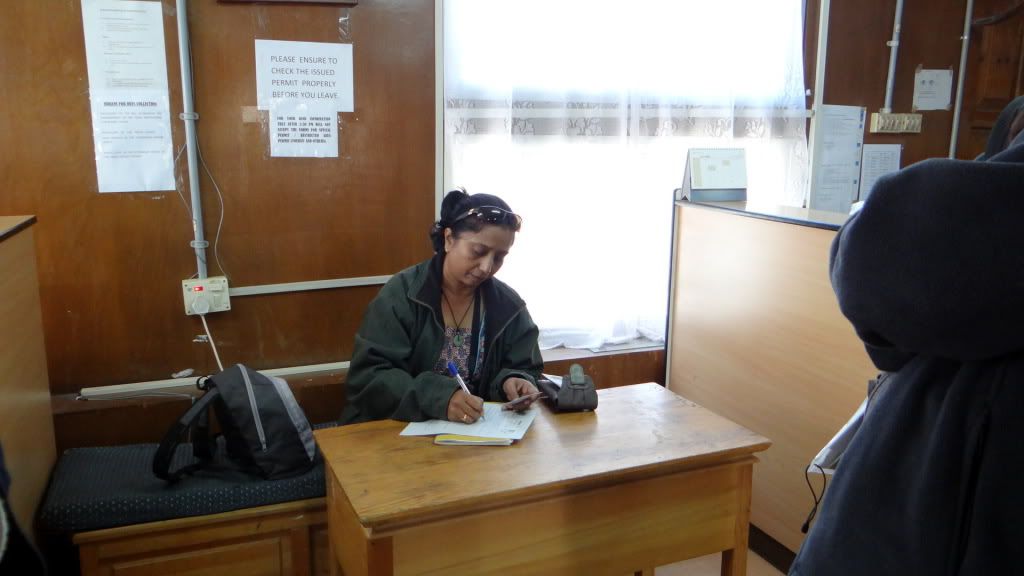 Parimala, Savitha and I went off to explore the handicrafts stalls....here are some masks and someone is trying one on....
The phallus is a symbol of strength and prosperity, and is painted on many house walls. Women who have no children also make votive offerings of masks and realistically-painted phalluses, which are on sale:
The bamboo baskets behind this girl are for packing lunch, and Savitha and Parimala bought some...one fits tightly into the second: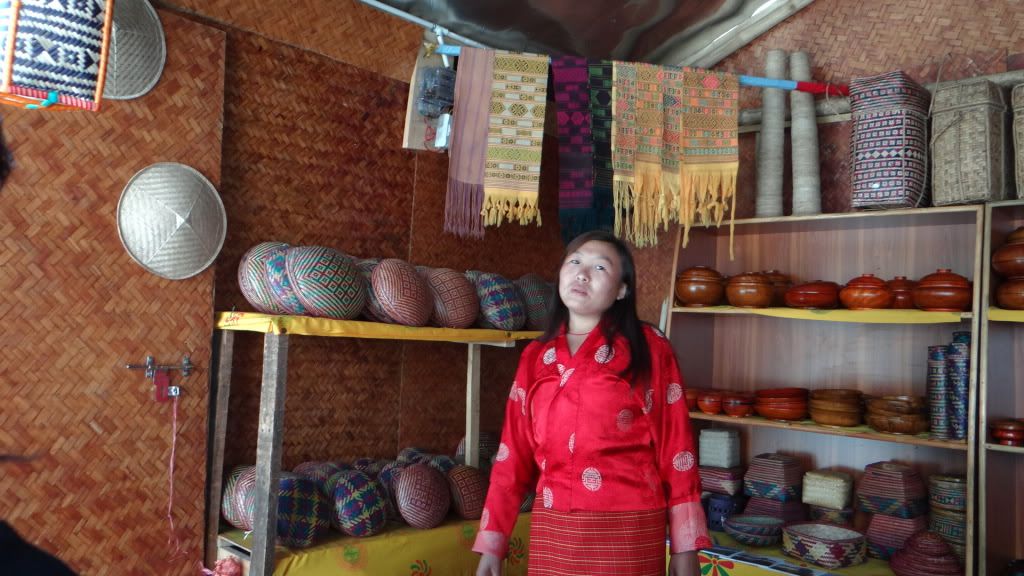 Ladies are the stall owners, and ladies sell ladles: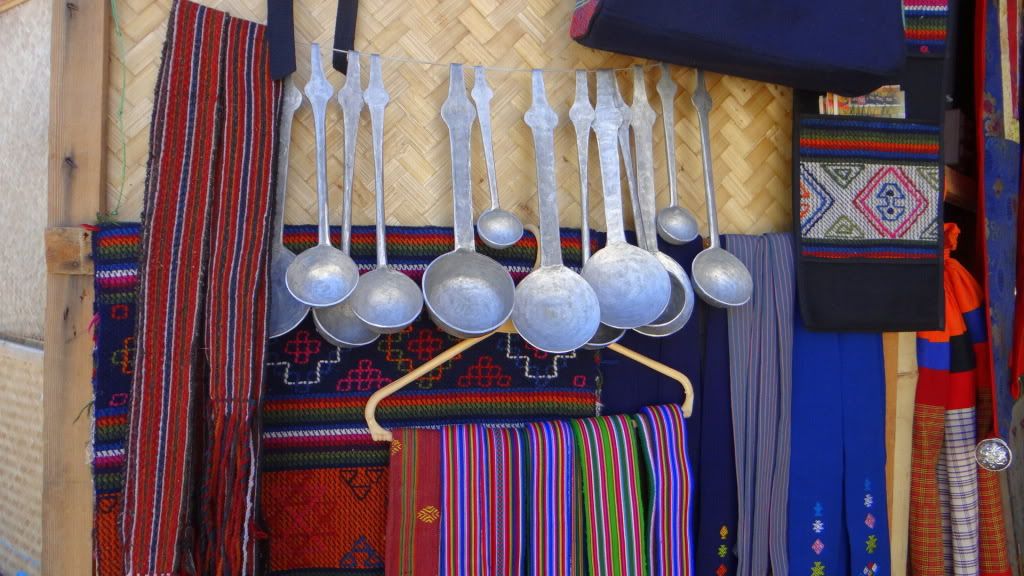 I popped into the Textile Museum very briefly:
In Bhutan everything...water, the air, the movement of a car, a human hand, can produce a prayer. Here, a mountain stream turns a prayer wheel constantly:
When in difficulties or bad health, families consult astrologers who tell them how many (hundreds or thousands) of these Tsa-tsas or "stupa cakes" made of wood or lime, to put at what locations: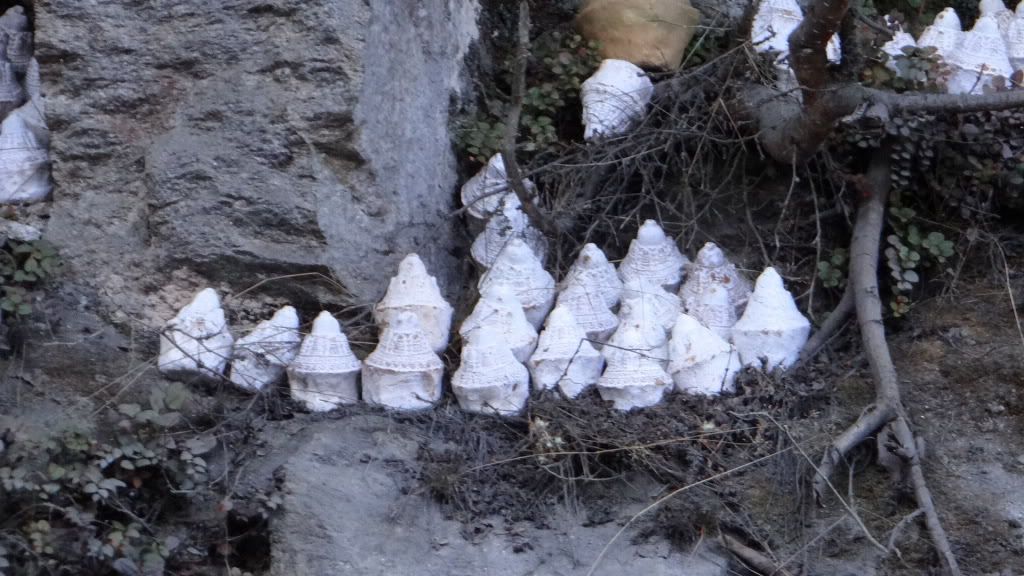 I do love "zero" signposts!
At Dochu La, dusk was falling as we explored the 108 stupas put up there:
The Stupas and the arches made great silhouettes against the darkening sky:
The pass faces a range of the snow-capped peaks of the Himalaya:
Here's a detail from one of the 108 Stupas:
I close with this view of the main Stupa at Dochu La, with all the others behind it…pink and mauve in the gathering dusk….
I am now getting JAPANESE as well as Russian spam on LJ, and I am sure there are words that would never use in polite circles! I am rarely able to post comments, and it's only a sense of cussedness that keeps me posting here. I will be putting up more photos on Facebook...do see them!