Some of the creatures of Dandeli and Ganeshgudi, 24 to 261012
November 2, 2012
The creatures we saw in Ganeshgudi, and Dandeli, came in all shapes and sizes. Some were on the ground, some on the leaves, some on the trees…but all of them were fascinating.
It might by tiny, but
PILL BUG
rolls itself up into a "pill" as soon as it perceives a threat….and certainly, being picked up by a human being is a major threat!
Far safer (because they have wings to escape) but yet wary visitors to what I call the Great Ganeshgudi Glorious Technicolour Bird Show are the
EMERALD DOVES;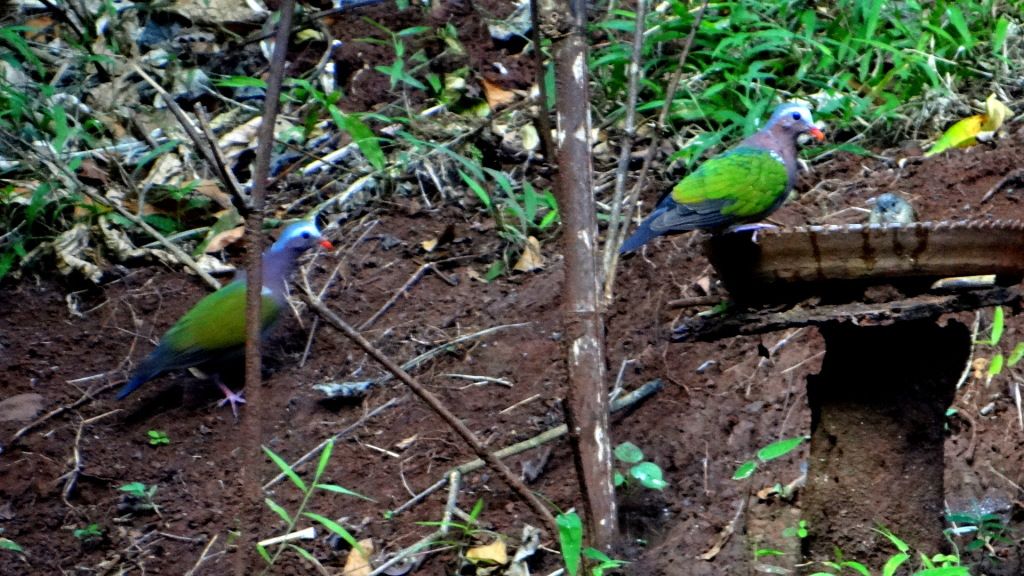 What incredible colours they have! Another bird that doesn't seem to have a sweet voice, but flashes of rust and blue, is the WHITE-RUMPED SHAMA
Of course, the white-and-black, and huge casqued beaks, of the MALABAR PIED HORNBILL
"Malabar" seems to be the common prefix of several creatures found here (I could not photograph the floating 'Paper Butterfly', the MALABAR NYMPH). Here is the MALABAR GIANT SQUIRREL
with its rich russet brown fur and lavish tail... This little DART (I'm not sure what it is!) sat daintily upon a leaf...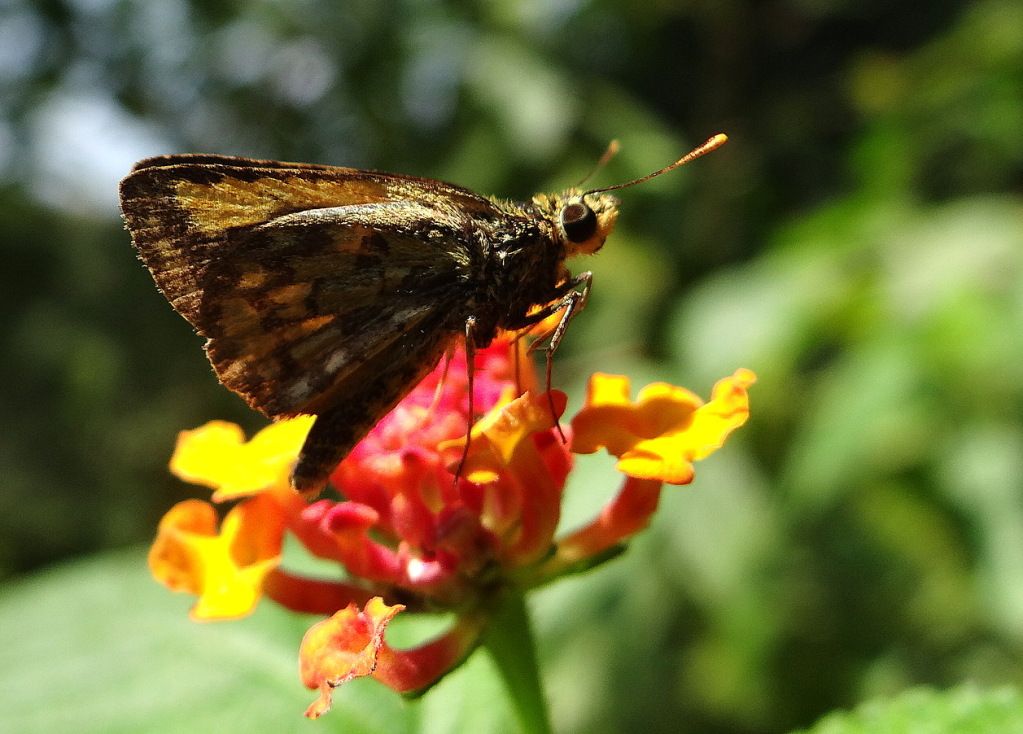 The "Woody Woodpecker" bird, or the WHITE-BELLIED WOODPECKER
gave us a great time at the Timber Depot! So did this POMPADOUR GREEN PIGEON
as it sat in the teak trees in the Timber Depot grove. It was mostly pain-in-the-neck birding as we craned our necks all the time to see the birds!
For a change, looking at just lower than eye level and the mud-and-stone bank of the Old Magazine House property, we saw several deadly-looking
TARANTULAS
Which were hiding behind a screen of silk that they had made, and dropped from a suspension point above the entrance of the web, to entrap unwary creatures.
There were SCORPIONS, GECKOS, birds aplenty, and beautiful flowers….the Western Ghats are truly a wonderland of creatures!