Daroji and Hampi....Fur and feathers
October 5, 2012
We had a wonderful trip to Daroji, Kamalapur and Hampi, and of course, the highlight of the visit was the wonderful World Heritage site at Hampi, and the Sloth Bears at Daroji.
Here are a few of the videos of the bears; we were lucky to have such a sleuth (that's the collective noun!) of bears…
Here's one of the frisky cubs: And the playful interaction: But there were also the beautiful Plum-headed Parakeets....and here's a couple on the ancient walls of the temples:
Here's the male:
and the female:
Here they are, decorating the carved stone even further: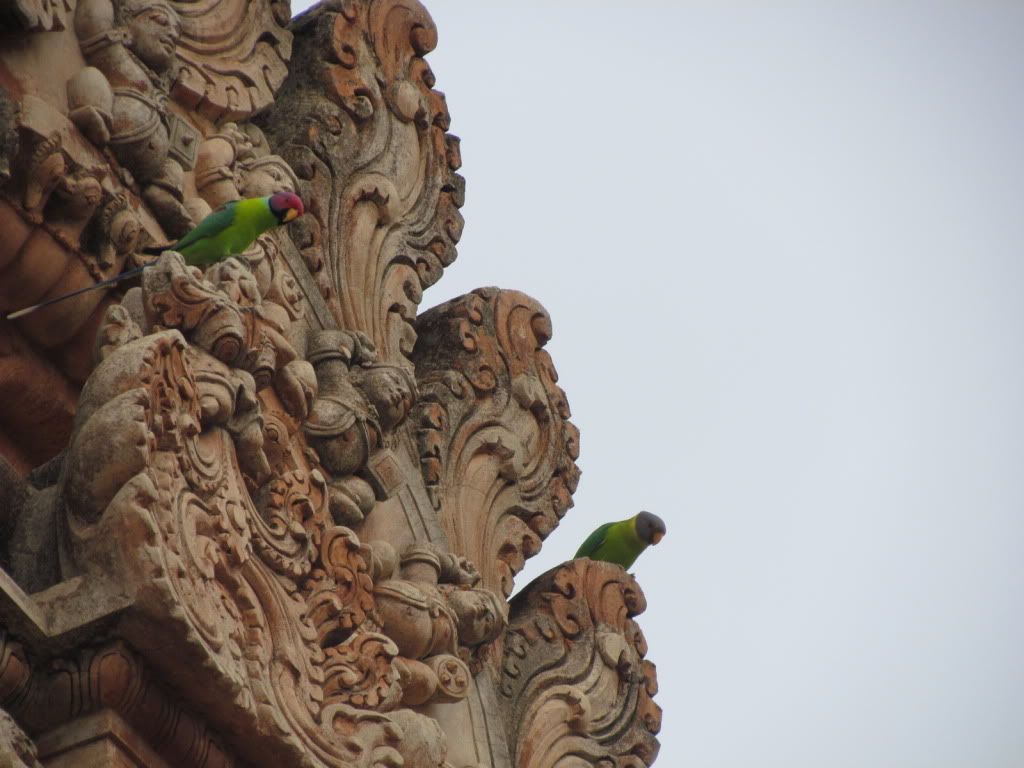 Whether black, or in vibrant colours…nature's creatures are wonderful to see!