A few creatures from the Melagiri forests....
September 10, 2012
On Saturday, I went with fellow volunteers of Kenneth Anderson Nature Society (KANS) to the forests of Uganiyam, to check on four camera traps that have been set there. These cameras have been recording a wealth of wildlife…leopards, tuskers, boars, birds, deer…and I wanted to see Uganiyam, too.
Uganiyam is across the Kaveri, on the Tamil Nadu side, of the river Kaveri. Here are some of the beings we saw….
The
INDIAN ROLLER:
posing beautifully: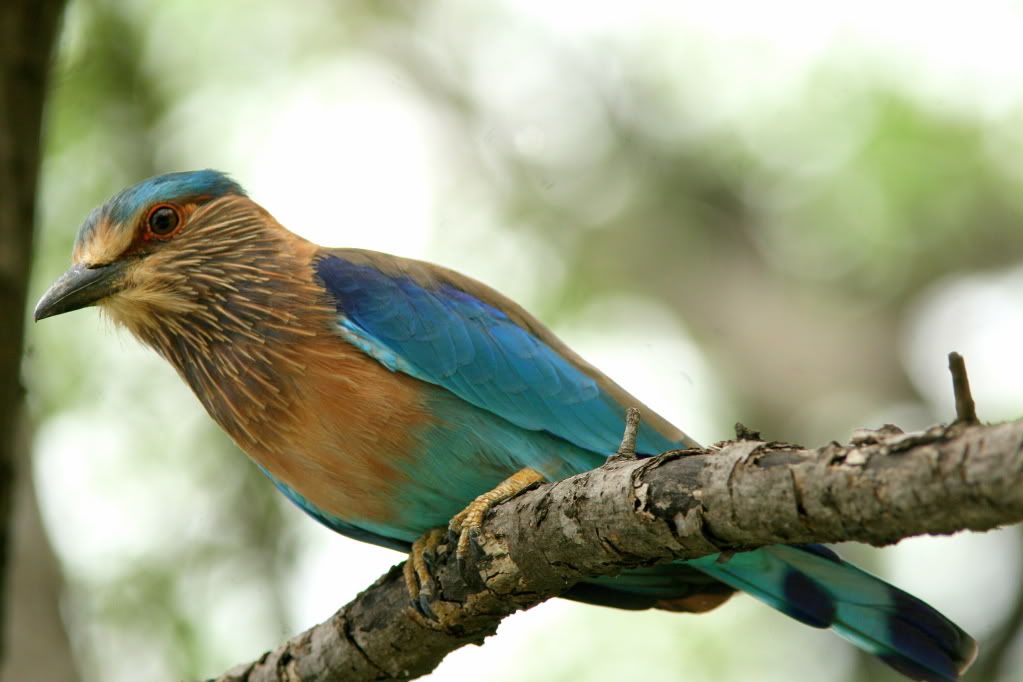 The DARK BLUE TIGER:
The ROBBER FLY:
Butterflies mud-puddling: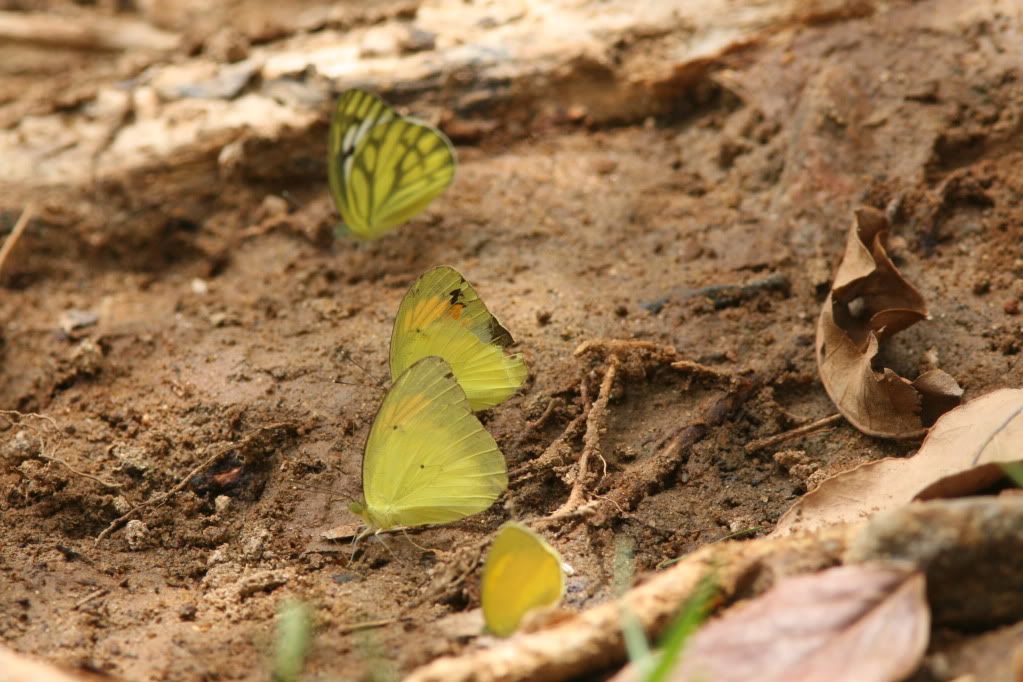 Mating POND SKATERS:
The RED-TAILED SKINK:
A lovely ACACIA FLOWER:
A STICK INSECT that got into the jeep with us for a ride:
The liquid eyes of a calf:
A halfmade nest of a PURPLE-RUMPED SUNBIRD:
A LUNA MOTH:
DUNG BEETLES rolling up cowdung into little balls, that will be put into underground nests, and nourish the young that hatch out of the eggs that the female lays on the dung:
A CATERPILLAR that was jumping across the hood of the jeep:
Some lovely BLACK-HOODED ORIOLES calling to each other and swooping about:
Two otters playing with each other and fishing, far away in the Kaveri (no photo, I'd left the cameras in the car when we went down to the river!) A large herd of ELEPHANTS including a giant alpha female, that our jeep literally tip-toed past, without a single photo; And the highlight of the trip...a lifer for me...this juvenile WHITE-BELLIED SEA EAGLE
soaring...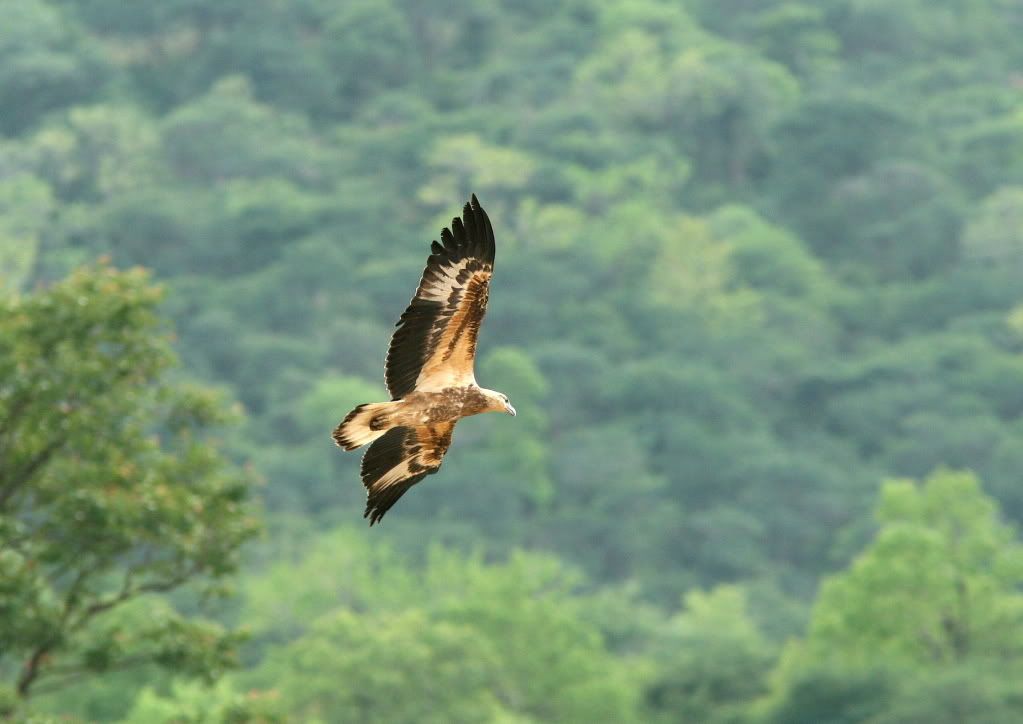 A wonderfully productive day; the others did all the hard work, while I enjoyed myself thoroughly!
For the pictures taken with the 30D and the 300mm lens, go to
and for pics taken with Santosh's 1000D and my 28-200mm lens, go to