More about two, six ,eight., and a thousand legs....
August 1, 2012
I'd posted about
but here are some more interesting creatures from that morning at Arikere Reserve Forest….
There's an old riddle, "Have you seen a house fly?"…and the answer is, "They don't…" But here's one:
Can you imagine, such prismatic colour, sitting on a heap of what I will politely call fecal matter?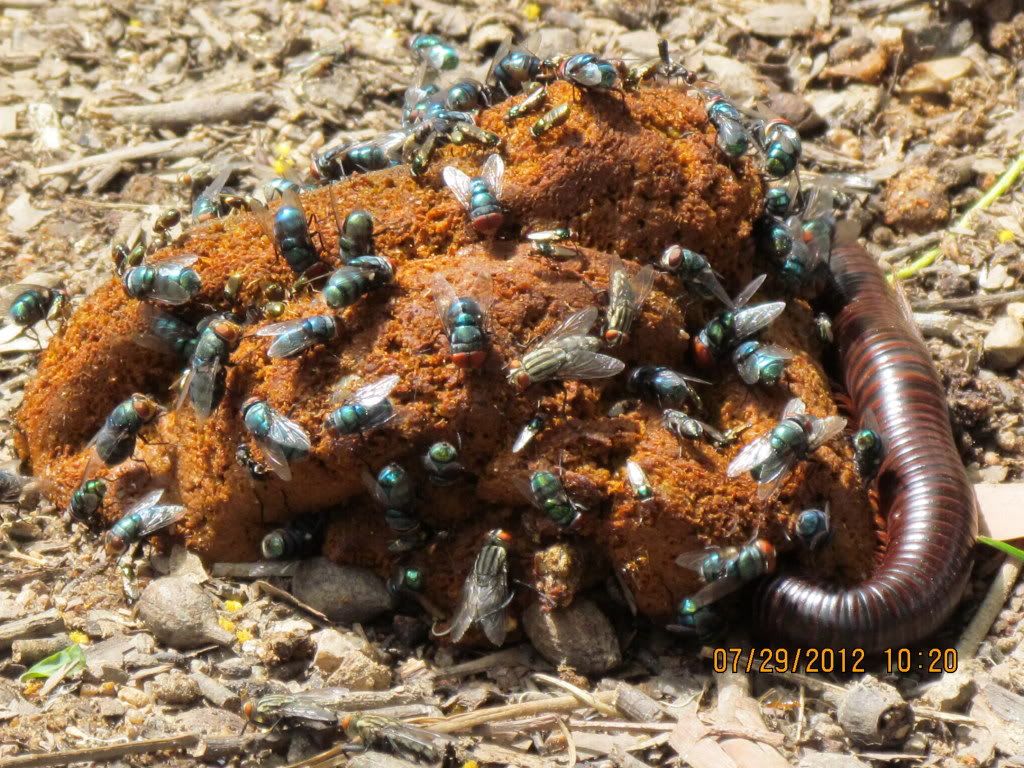 Here's a CRAB SPIDER looking away from me,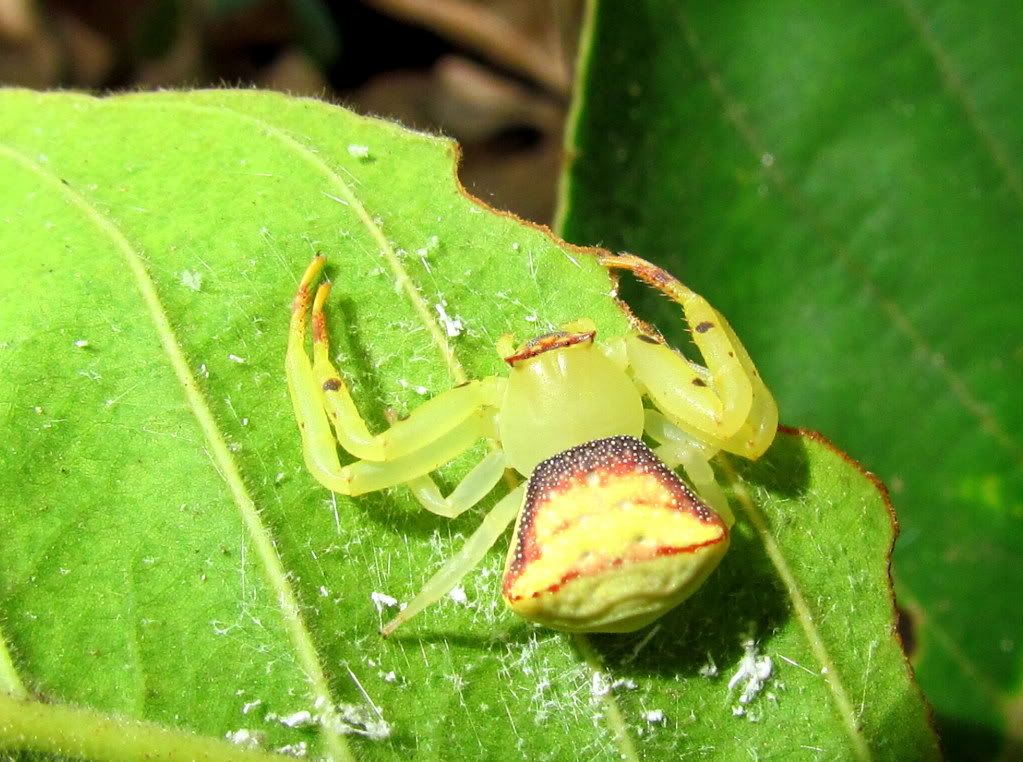 and at me!
This is web of SOCIAL SPIDERS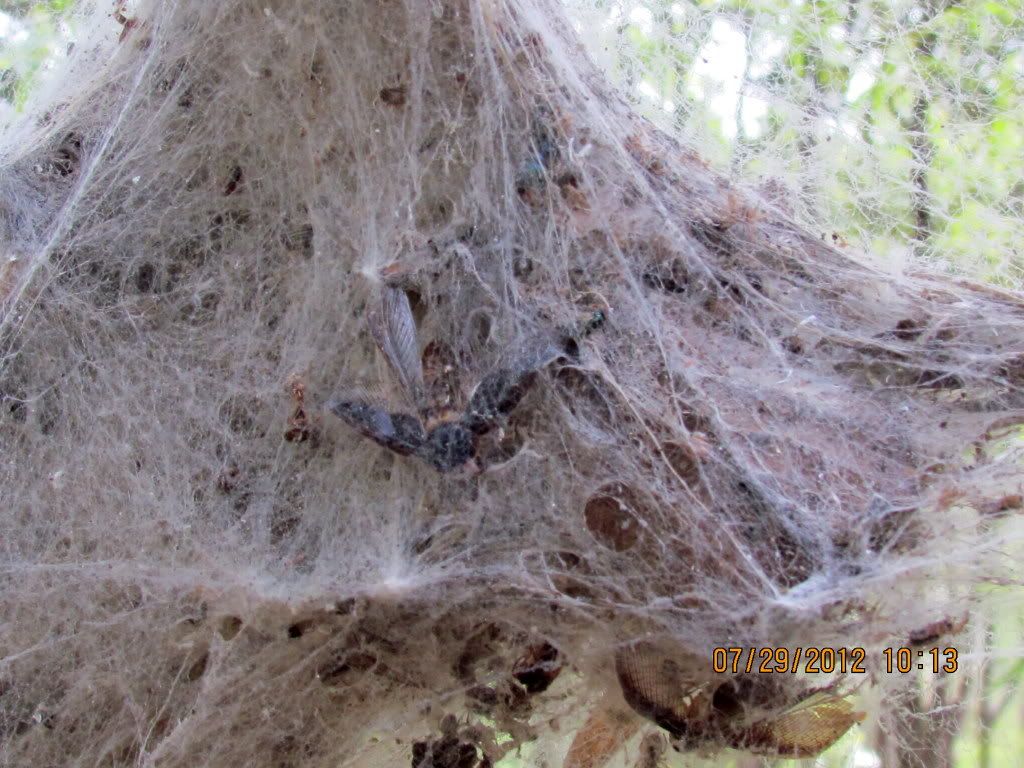 see the wasp caught in the web. This one's a KATYDID (and don't ask me what Katy did...I don't know!)
Here's a LYNX SPIDER female, with her egg case: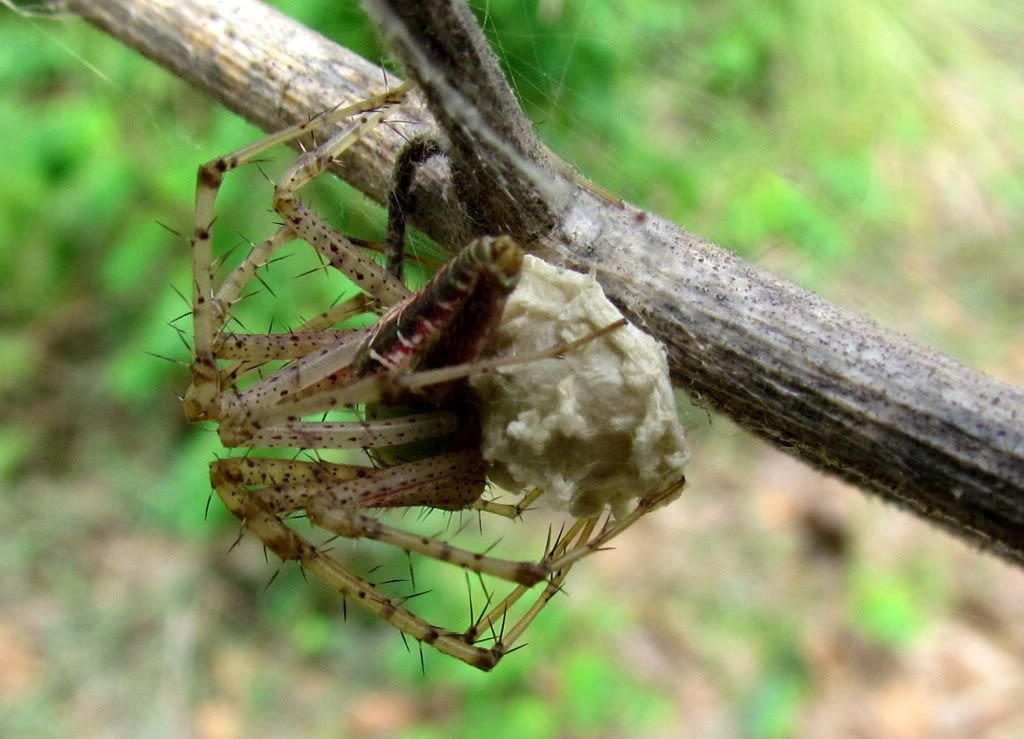 and the male:
You can see a female BARON:
a male BARONET:
and an EMIGRANT (on its way to the US, perhaps?)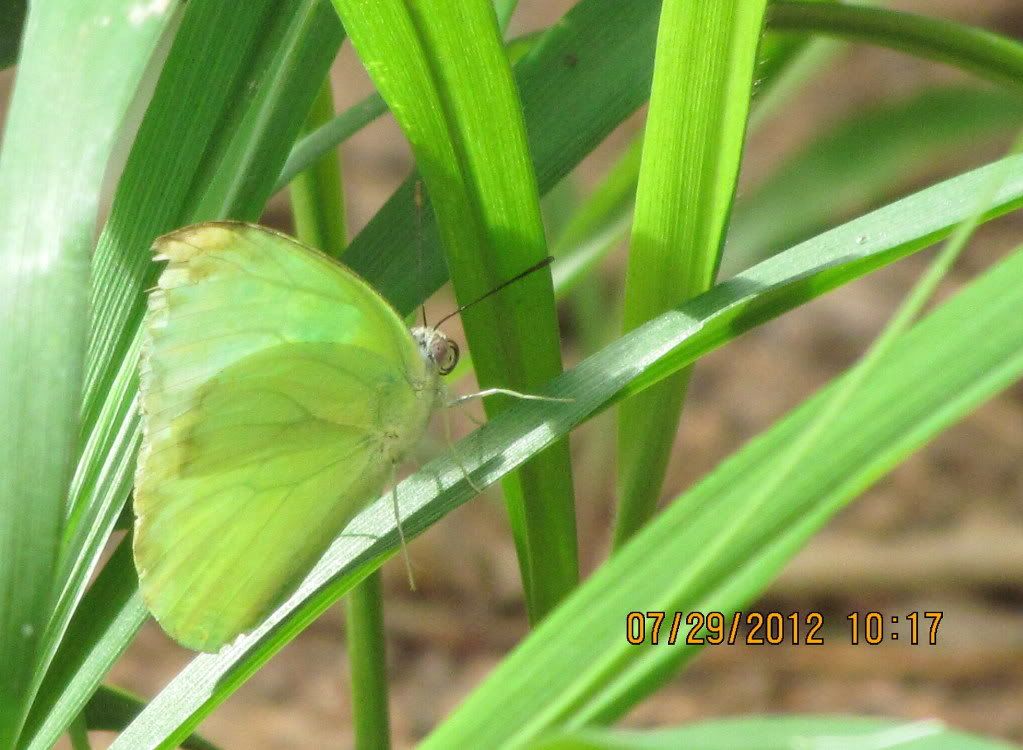 If you thought (like I do) that those names make no sense, here's a name that does...the COMMON REDEYE: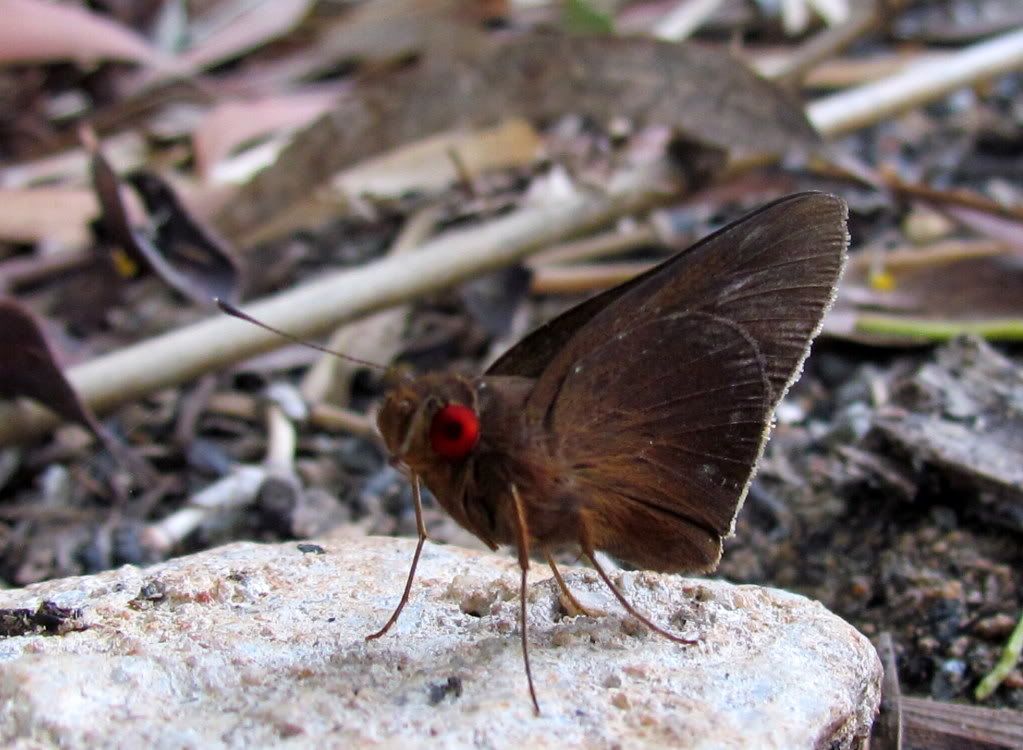 Here's how to photograph it:
This one's a PLANT HOPPER belonging to the family Fuligoridae:
This is the COMMON OAKBLUE: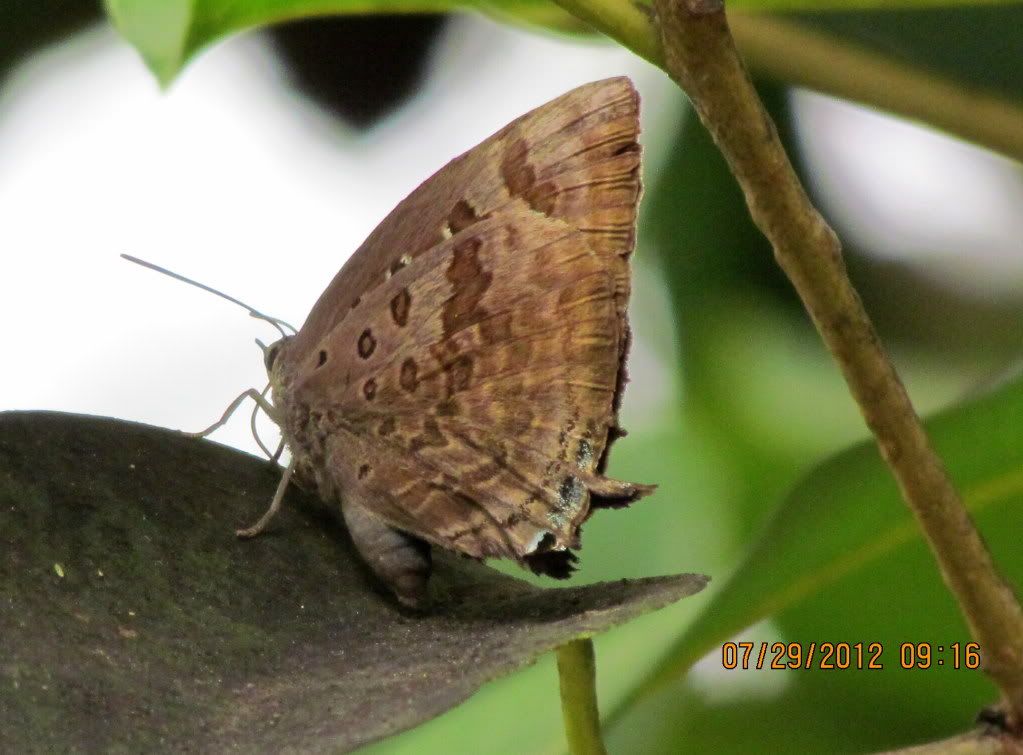 (the open wing shows a bright electric blue) A CHOCOLATE PANSY sits, well camouflaged, in the leaf clutter: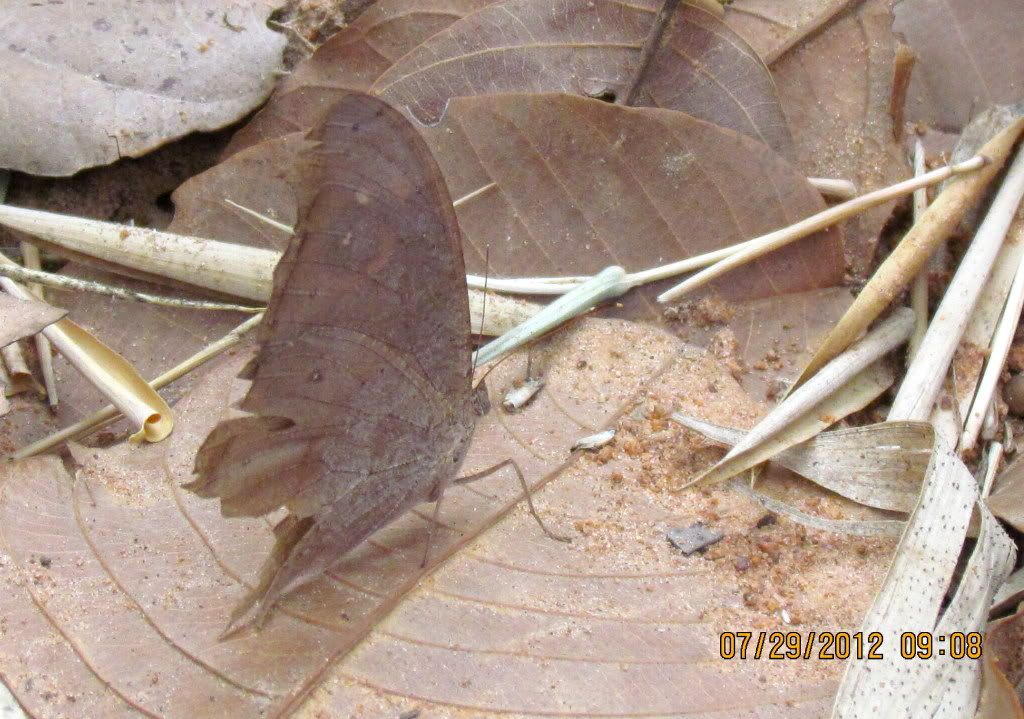 This is the cat ( Which is what butterflyers call a caterpillar) of the COMMON BRANDED AWL:
You want the size reference?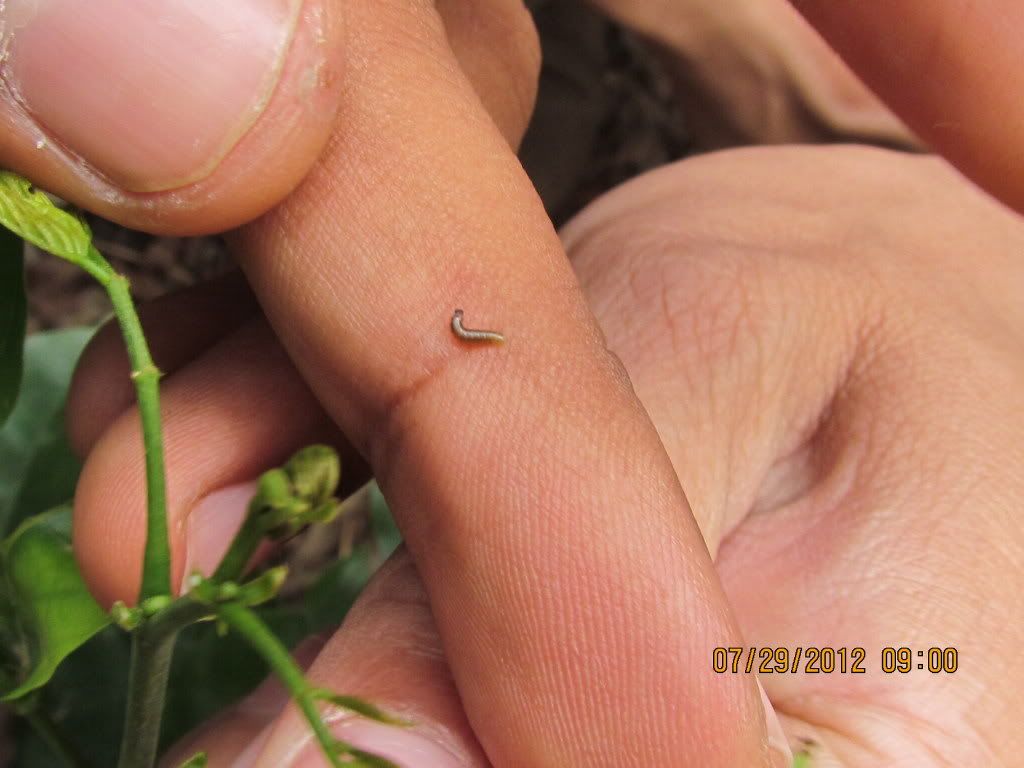 We asked Karthik what this was, mimicking a tiny scorpion....he said it WAS a tiny SCORPION:
We did look at beings with merely two legs, too, and amongst the human beings and the dogs I saw this SHIKRA: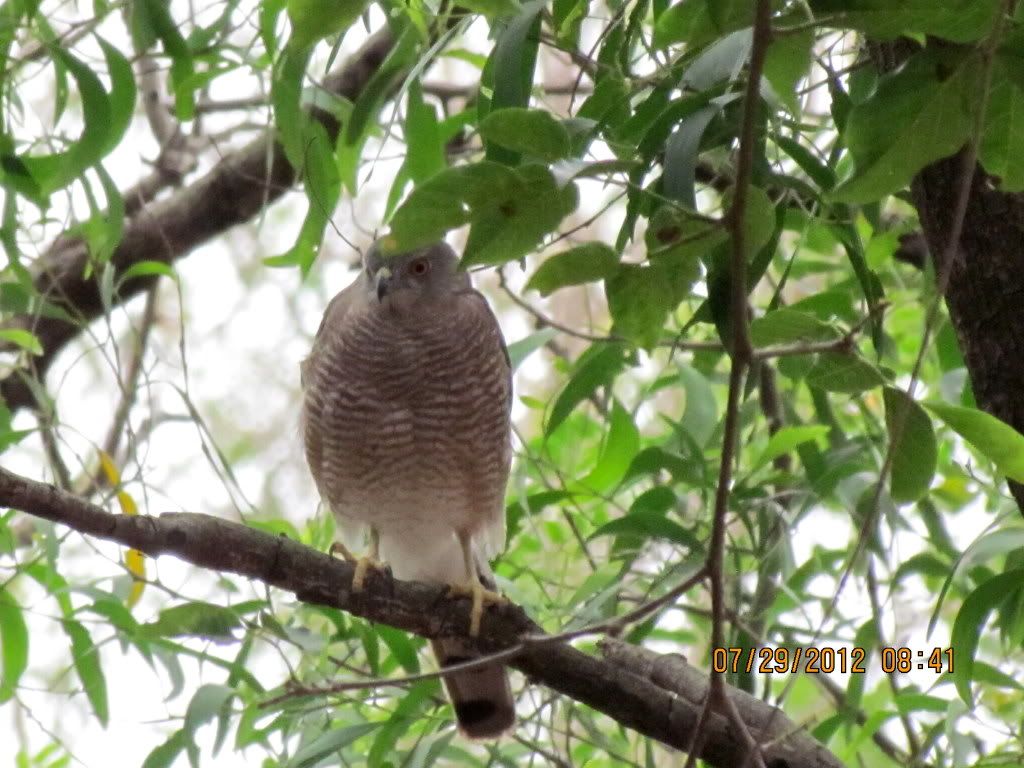 Three more bipeds whose knowledge of butterflies and moths I esteem very highly: Karthik, Krushnamegh Kunte, and Rohit Girotra:
An ANT
But there are, literally, millions of legs in this photo, because
MILLIPEDE
means, a thousand-legged one!