Stuffed Barbet
March 11, 2012
Our trip to Bhadra was wonderful, because there was never any rush for time…we sighted, observed, and watched at leisure.
On the drive there, Anand took us to a waterbody where we enjoyed watching the
COPPERSMITH BARBETS
feeding on the figs in a very huge, majestic Banyan tree.
But one particular Barbet delighted us with its greed…..here are some photos, I don't have to say it in words!
How many figs can a Barbet eat at once?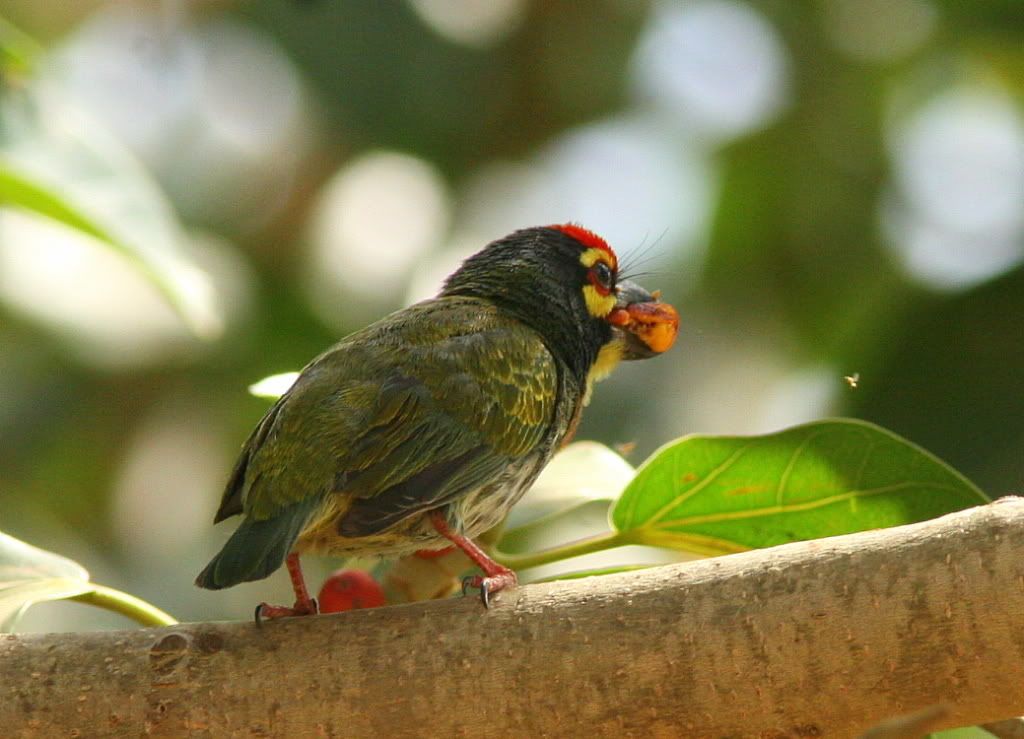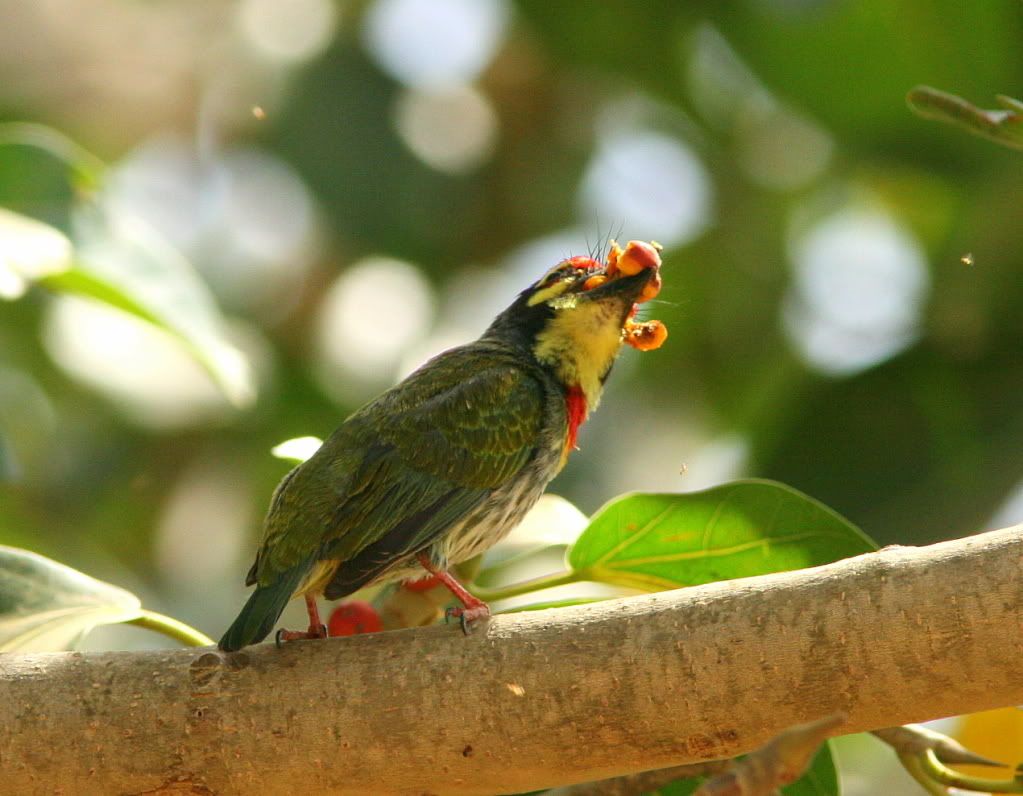 Thomas Vattakaven, on FaceBook, offered the more generous explantion that the Barbet probably had a large family of nestlings to feed…but in any case, it was very entertaining to watch it gorge itself and try to swallow it all!