The Dream Dance...and the Bath of the White Beauty
March 3, 2012
Harish, Lakshmi, KM, Poornima, Sugandhi, Yash and I went to the JLR property called the Old Magazine House, at Ganeshgudi, near Dandeli, in Karnataka. KM and I have visited Dandeli many, many times, but have always stayed at the Kali River Lodge….and the Old Magazine House was a revelation. We'd stayed here once before, during the first INW meet; but in those days, my birding was in its infancy, and my photography, non-existent. I still remembered, though, what a bonanza it was for birders.
It was, if anything, even better now. Small bird-baths had been set up, and the large bamboo thicket seemed to be nothing but the back of the stage, from which birds in all their colours would parade on the baths, or on the bamboo stems! Flycatchers, Bulbuls, Drongos, Thrushes, the Pitta, the Trogon….
I'll be posting some of the birds we saw, but the finale was provided by the bird that mixed all those rainbow colours into its white body and long tail…the
ASIAN PARADISE FLYCATCHER:
He (yes, it's only the male who has that tail....the men are always the good-lookers in the bird world) whisked himself and his elegant ribbon tail about, and it was a delight to see the Dream Dance, in the shadows and dim light of the forest foliage :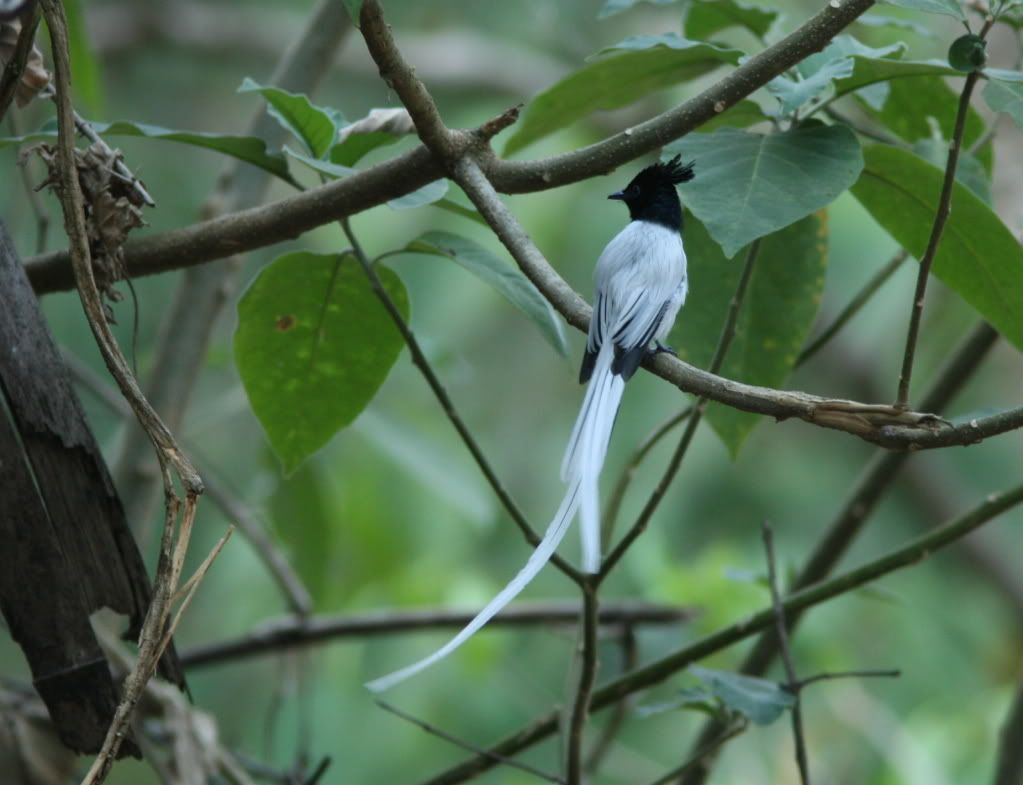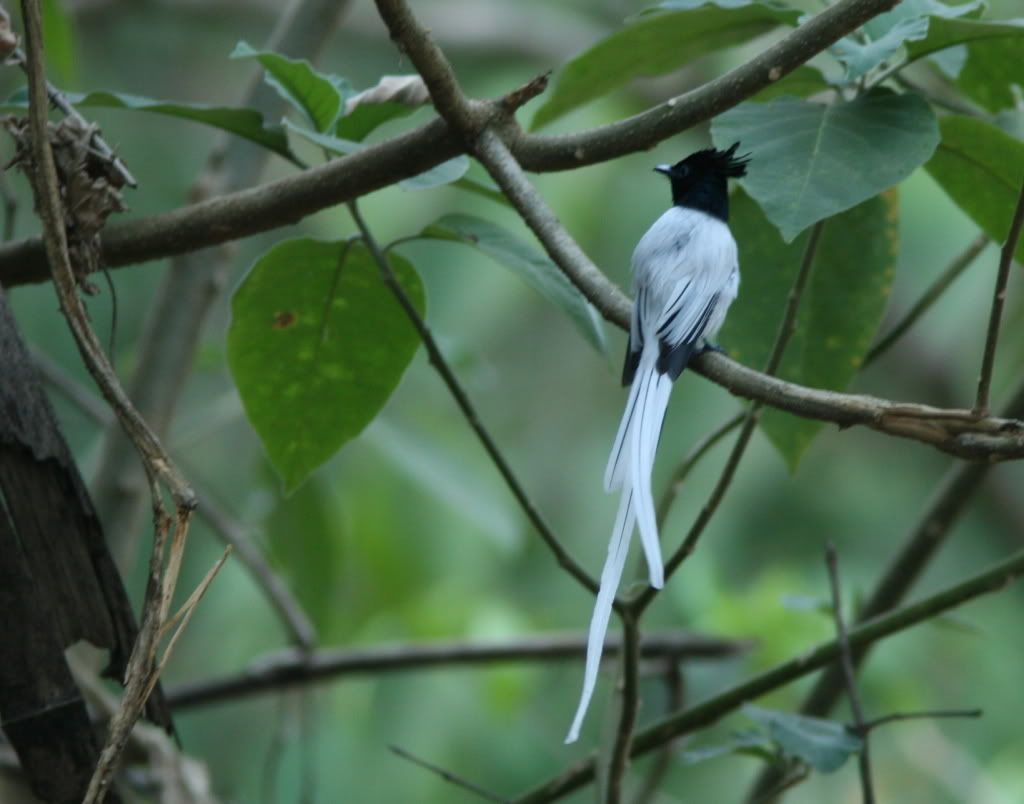 And then, as if to crown our joys, the gentleman decided to give us a further display: All we could do was gape, and follow the beautiful ghost, as he flitted to and fro....for those few minutes, we too were female Paradise Flycatchers, in love with this wonderful male!
I leave you with this dreamy image of the Flycatcher….surely one of the most beautiful birds we have…how lucky we are, that I can see it within four miles of my home, still!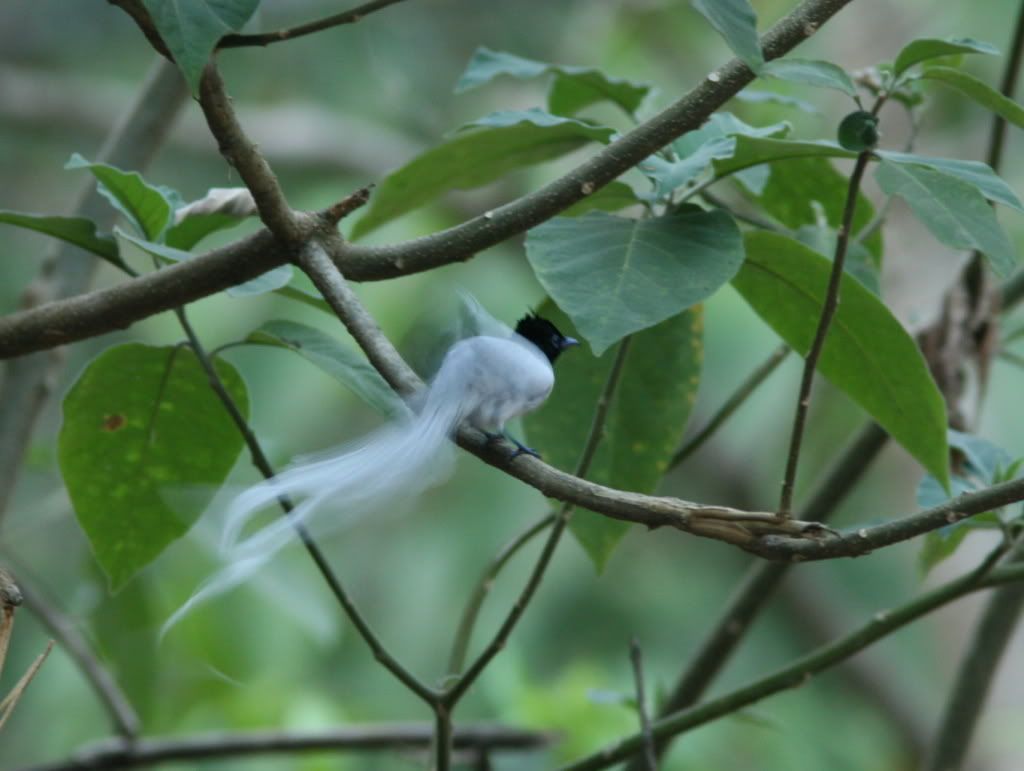 I think birds are beautiful because of their essential mystery…they may be used to us humans, but they will approach no nearer than they wish to…and can disappear in a frustrating moment!