St.Louis goes to Seattle...
February 5, 2012
Recently, D,A, and KTB had visited Seattle (over the New Year weekend.) So here goes the "Lookit my family!" photos….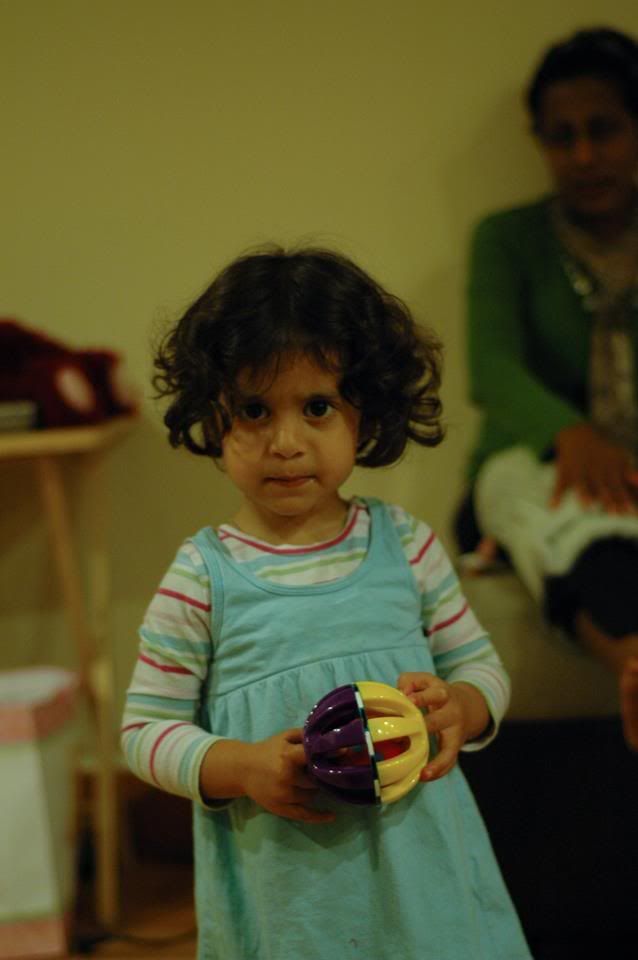 Here are A and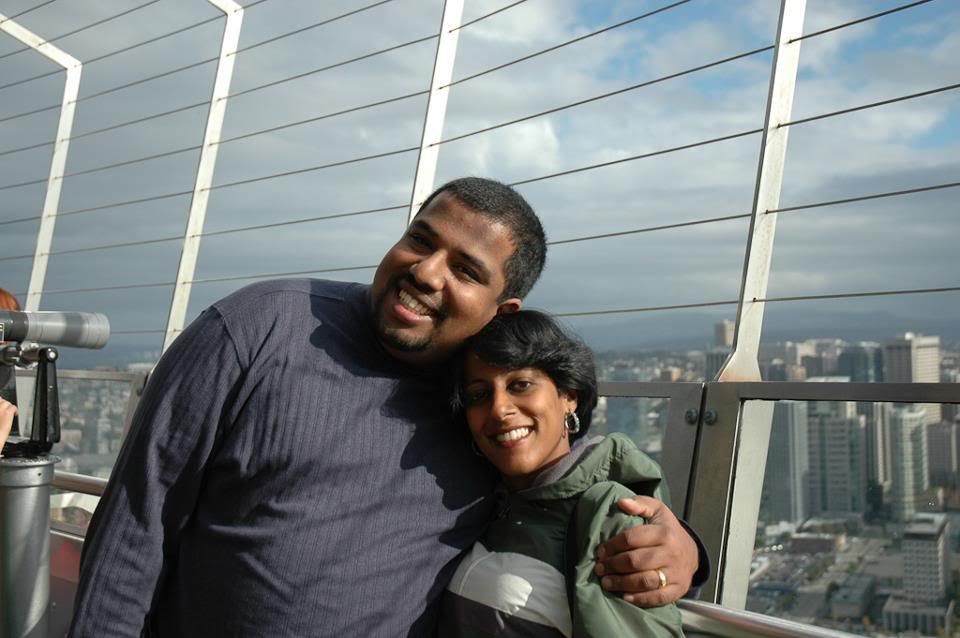 On Pongal Day (Jan 15), the family dressed up to go to the temple: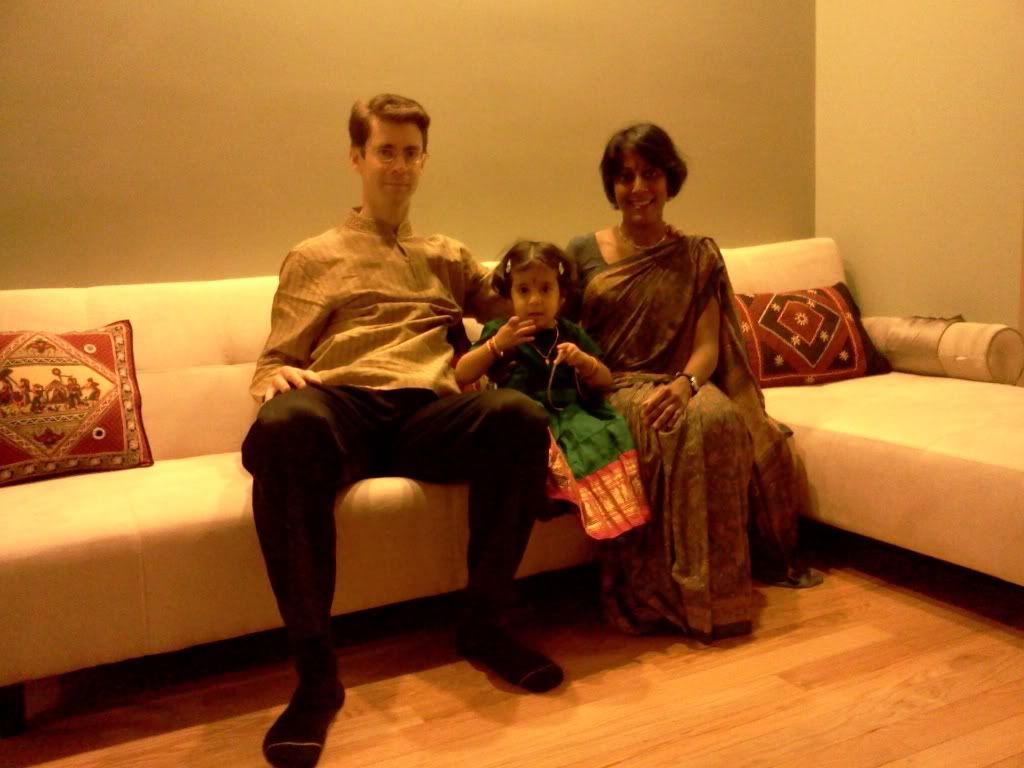 And Madam KTB was looking deceptively adorable in her pattu pAvAdai: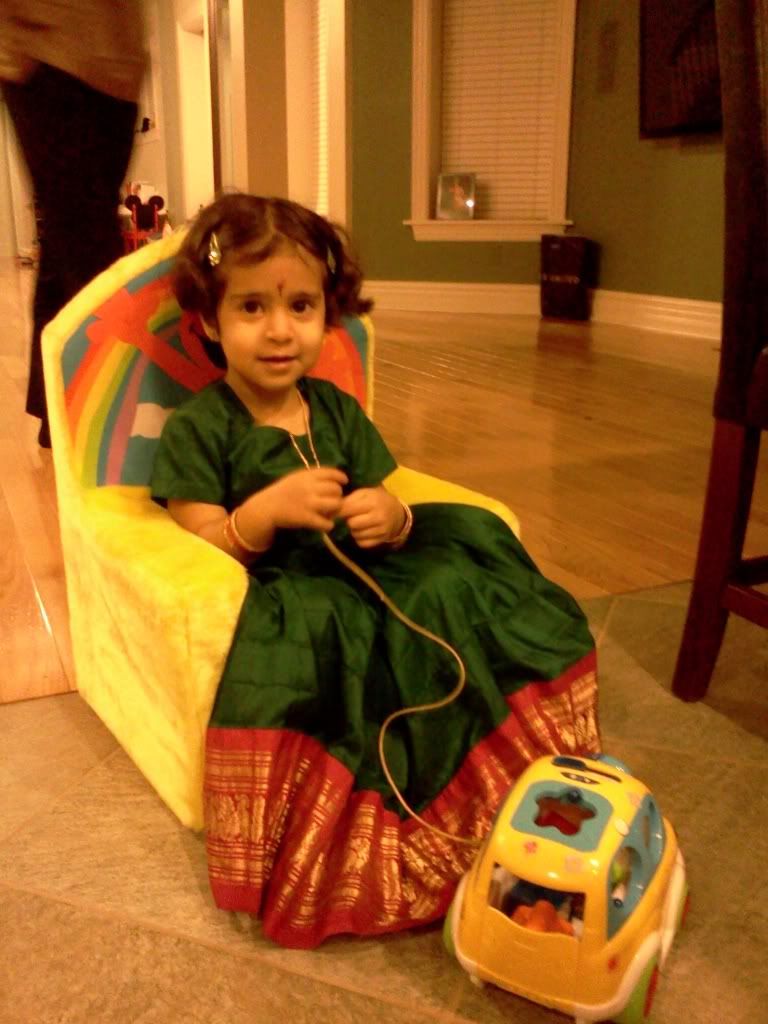 Some time before that, Neelu snapped a screenshot of them on Skype, all of them seem to be Handon Chin-ese!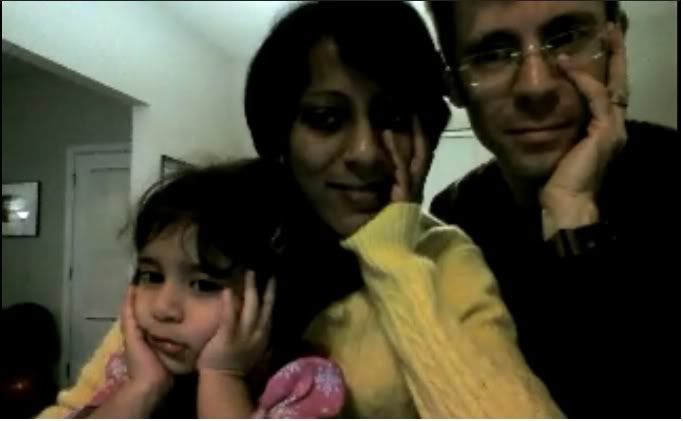 </lj-cut> Darling little Boodi Ma, her Thatha will be with her from tomorrow, for a few days...and since the Thatha is away, the Paati is off to Bandipur for the weekend, and then to Chennai for a nephew's wedding. See you in a while, folks!