Separate charge for salt in a restaurant.
December 13, 2011
A friend of mine, Kiran Srivastava from Mumbai, went to Aromas of China in Mumbai, and here's the bill he got: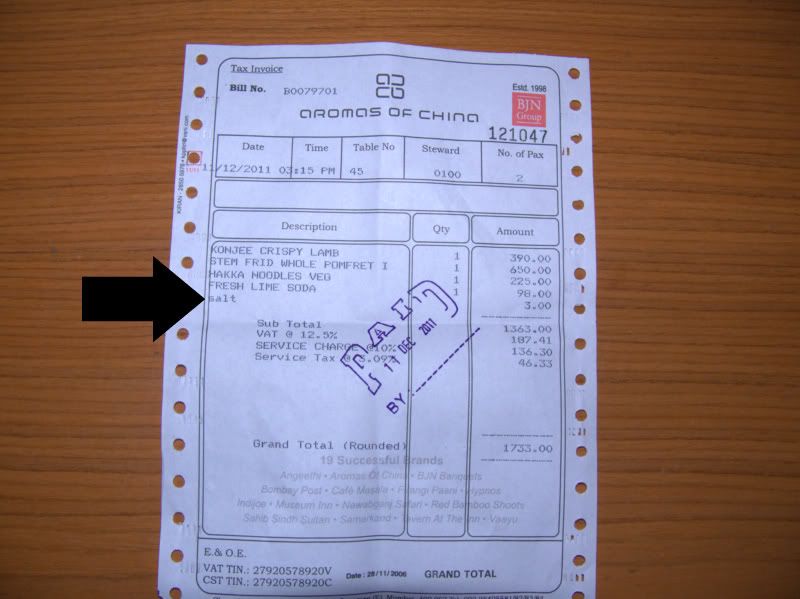 Can you imagine being charged for SALT? How ridiculous can bills get…did he order half a kilo or something? They've charged Rs.98 for a lemon-and-soda, and rubbed the salt into the wound!
I put this up on the Facebook page of the group that owns this restaurant…and I have not got any response, and in fact, my post has been deleted!