Two beautiful images from Danny Brown
November 22, 2011
I've mentioned
before; he's a scientist in Missouri, and is also an excellent wildlife photographer. Every week, he sends out some of his images, titled "Nature Frames"…and this week, I particularly liked two:
This is a male
WOOD DUCK
on a Sycamore tree.
About this image, Danny has this to say:
"During the hike, I passed a big sycamore tree near a lake and I remembered photographing a male wood duck as it kept an eye on its lady, who was inspecting the tree for a nest site. I never shared the image in Nature Frames, as it appeared a bit too cluttered in post-processing, but I took a second look this weekend and decided you might like it. The wood duck is in spring plumage and the sycamore bark in morning light is just beautiful."
And then, there is this delightful photo of two baby Wood Ducks: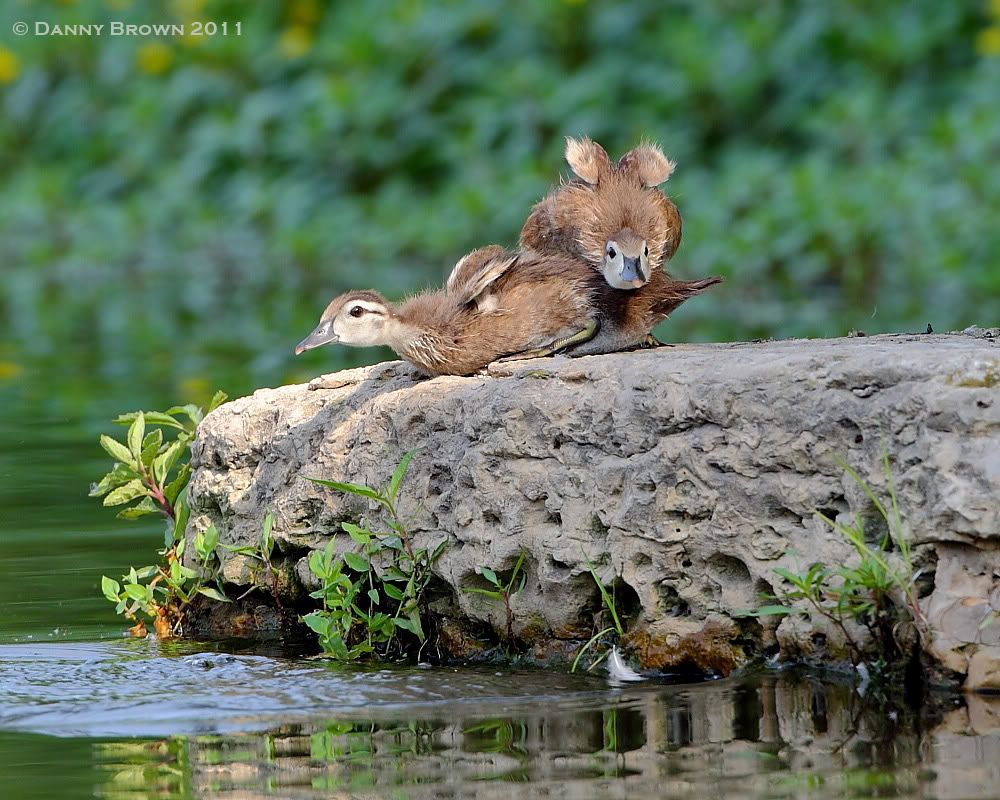 About this, he says, "Later that summer, I photographed a pair of baby woodies on a huge, flat rock under the same tree. I had to wonder if the drake was their papa but I'll never know for sure."
Every week, Danny sends me (and anyone else who'd like them) images to brighten up the day, bring back memories of Missouri, and provide visual delights from Nature. Thank you, Danny, for the weekly treats!
Danny's photos also often appear in
the magazine of the Missouri Department of Conservation…and other magazines too.
I'm glad, on that distant day in Forest Park, I saw someone with a Canon 40D, also looking at the Great Horned Owls, and on an impulse, went up to him and started talking!