Puff, the Magic Dragon...Halloween
November 3, 2011
Here's one of GD's favourite songs:
….and here is Puff the Magic Dragon (having undergone a change of sex…after all, the dragon IS magic!), looking into her bag of treats (I don't think she tricked anyone), on Halloween:
She's willing to hold out her bag for her parents to look, but I'm not sure if she'll share all those marshmallows and candies!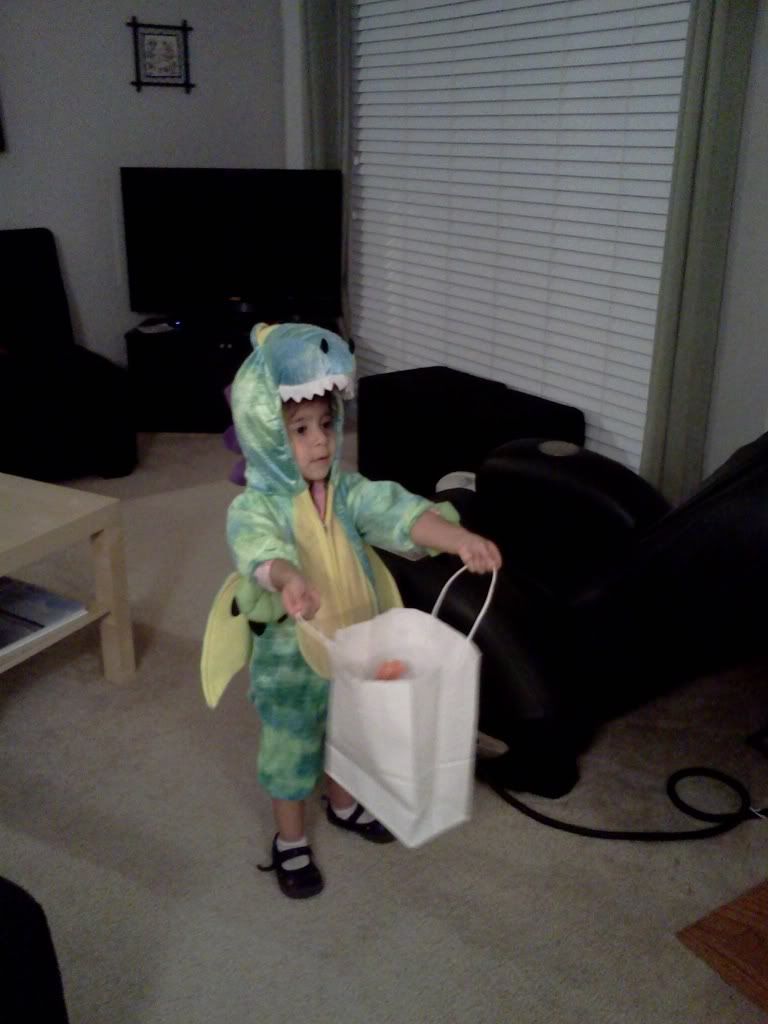 is what she was two years ago….
and
is the other year!