What to eat, buy and do....
September 3, 2011
Don't stand up straight after the Bendy Masala!
Since "Akka" means "elder sister" in at least two Indian languages…is this a cannibalistic menu?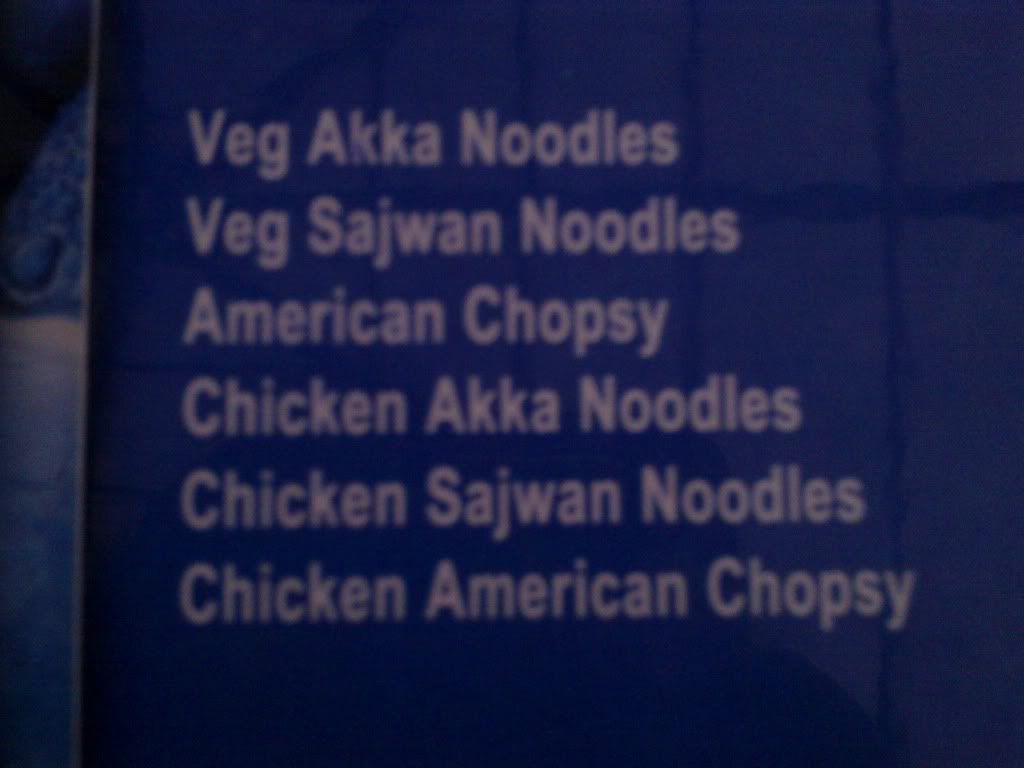 Do you want to be fride?
And if you don't want to eat, get zangals and angals and rads!
Don't open Windows on your computer….
Sent to me by Radha Rangarajan….thank you!