JanmAshtami, 210811
August 21, 2011
There seems to be a little confusion as to which day JanmAshtami (the eight day of the lunar calendar, which, in this month, marks the birthday of Krishna) falls. Yesterday at my friend's home, I was told it was yesterday. Today, when I visited my friends Hema and Ganu, she had just lit the lamp and made the little "foot marks" of the baby Krishna: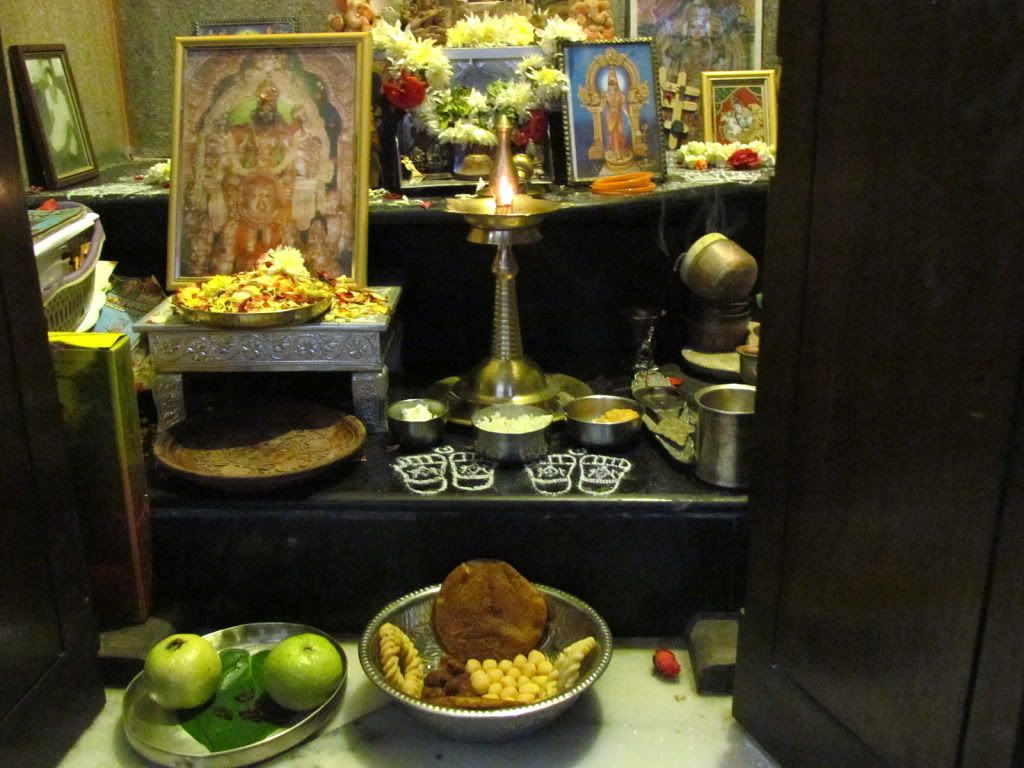 So I offered geetAnjali…I sat and sang "sri krishNam bhaja mAnasa sathatham" in Todi, a majestic kriti, and then "maNi nUpura dhAri" by OotthukkAdu in nIlAmbari…and she lit the karpoora Arathi: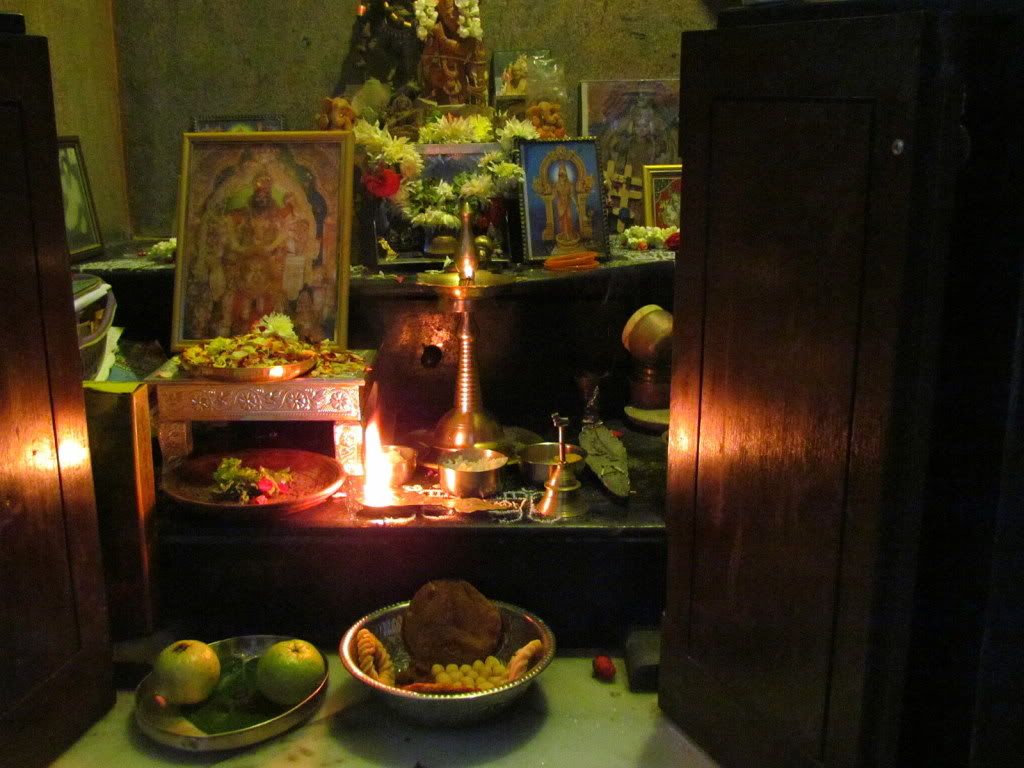 Outside her front door,her maid had (excuse the homonym!) made a lovely kOlam: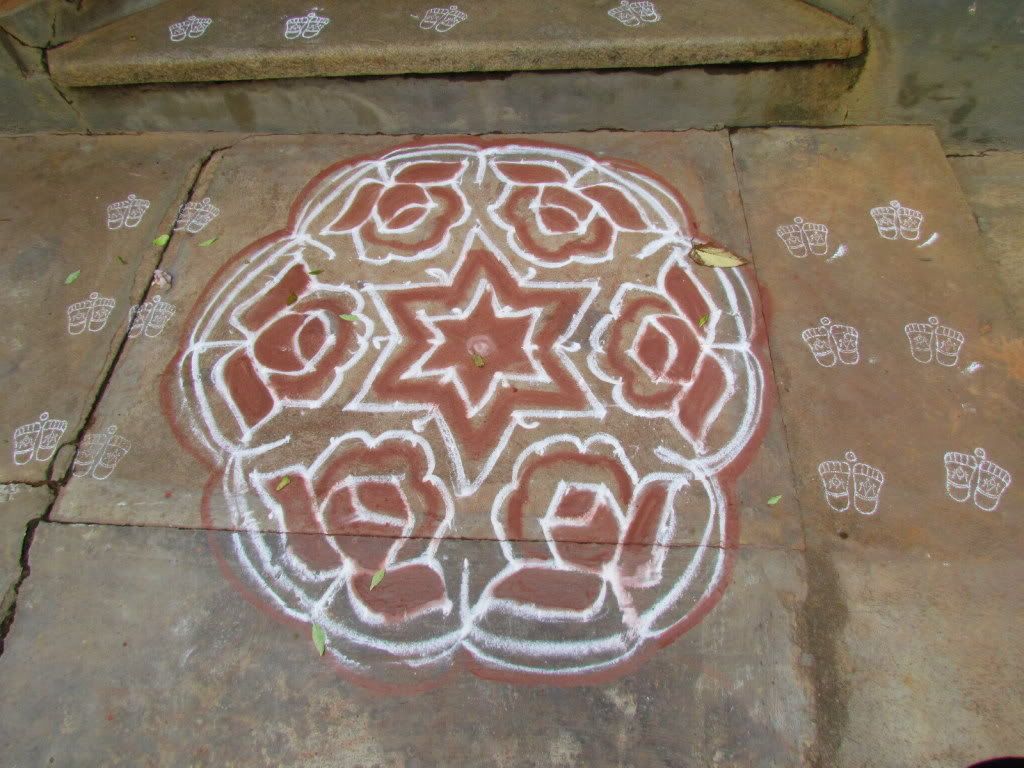 At my friend Nandini' place, I was told that Iyers should celebrate it tomorrow, and Iyengars would celebrate it day after tomorrow!
How can ashtami last over FOUR days?
I was on my own today, I didn't bother about it as I am not too keen on rituals and also do these pujas for KM's sake….but it was lovely to sing and think of a baby Krishna being born to deliver the world of an evil person…perhaps today's Krishna could deliver us of the evils of venality and corruption?
Happy Janmasthami, or Gokulashtami, or Krishna Jayanthi, or whatever you want to call it!