Ragihalli, 070811
August 9, 2011
Since I realized that the chosen destination for Rathika Ramaswamy's workshop field trip (Jaipurdoddi) was unsafe, as a tusker had been sighted there, I suggested that they join us at one of my favourite places…Ragihalli, both the sheet rock area, and the koLA (pond)…the second being a destination that not many people seem to know about.
Though the bird count was low, it was an extremely enjoyable morning. Here's the sign for the State Forest…the notification date is 10 April 1884…127 years ago!
Here's the group I went with, at the sheet rock. Rohit has turned me, in Chandu's words, into a Four-Horned De-Pontilope!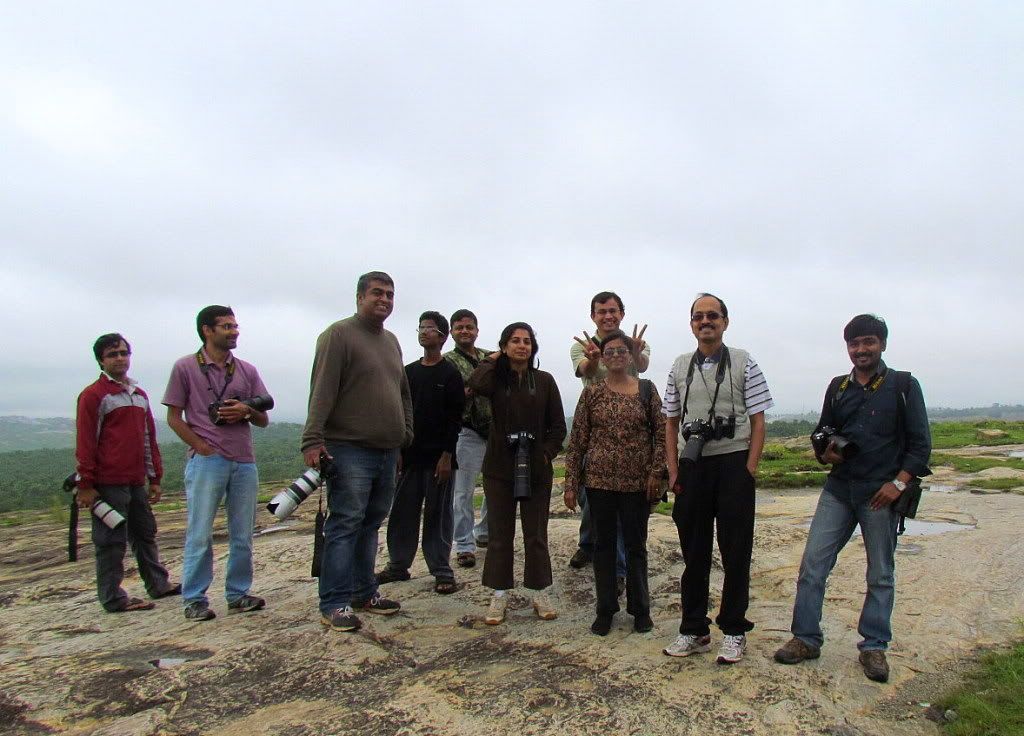 Here are some of the things that I captured on camera…I was trying out the macro on the S30, the present MLC.
Here's Rathika's group (or at least, some of them):
Here's Rathika herself, explaining a point to Trishala: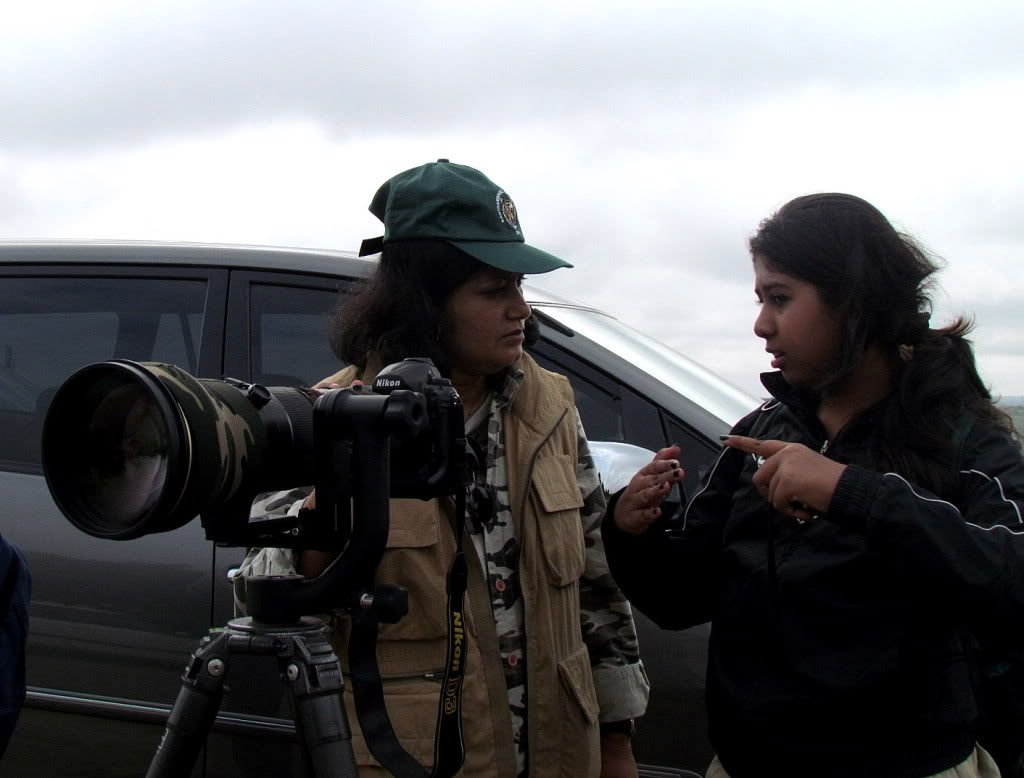 I got this Agama in the crevice of the rock:
I don't know the names of these wildflowers:
I call that one the Deepavali flower :)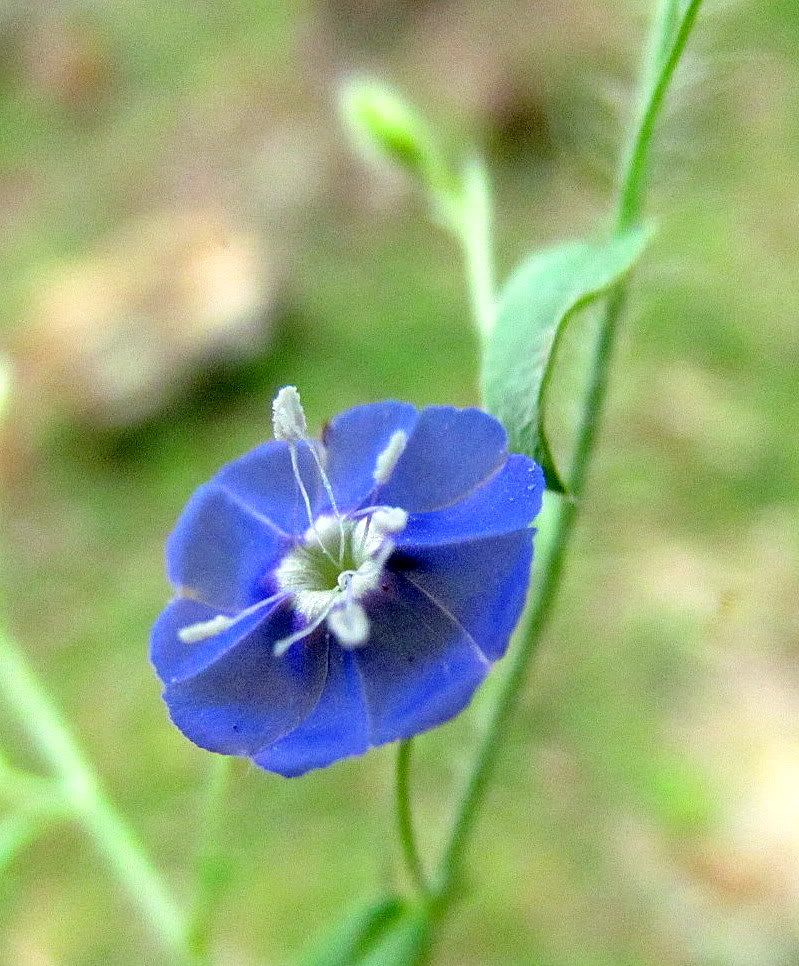 Arun tells me the flower above is called the Blue Daze. Here's the scene at Ragihalli White Lotus Pond...everything was green because of the monsoon: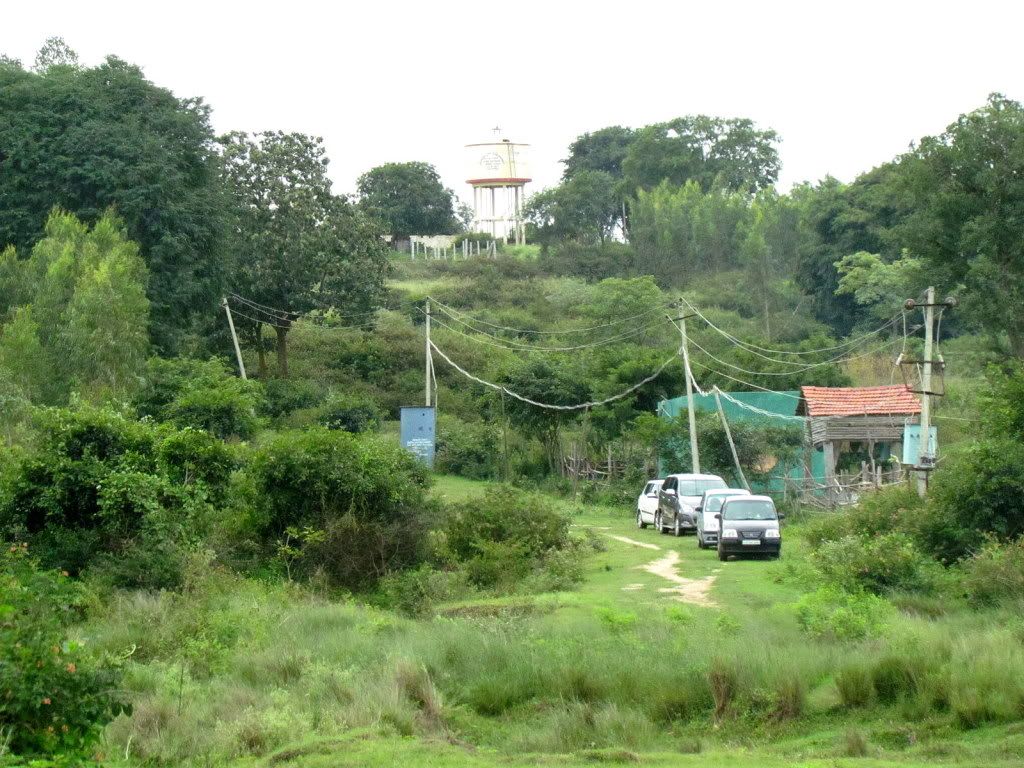 I loved the pattern this water plant made: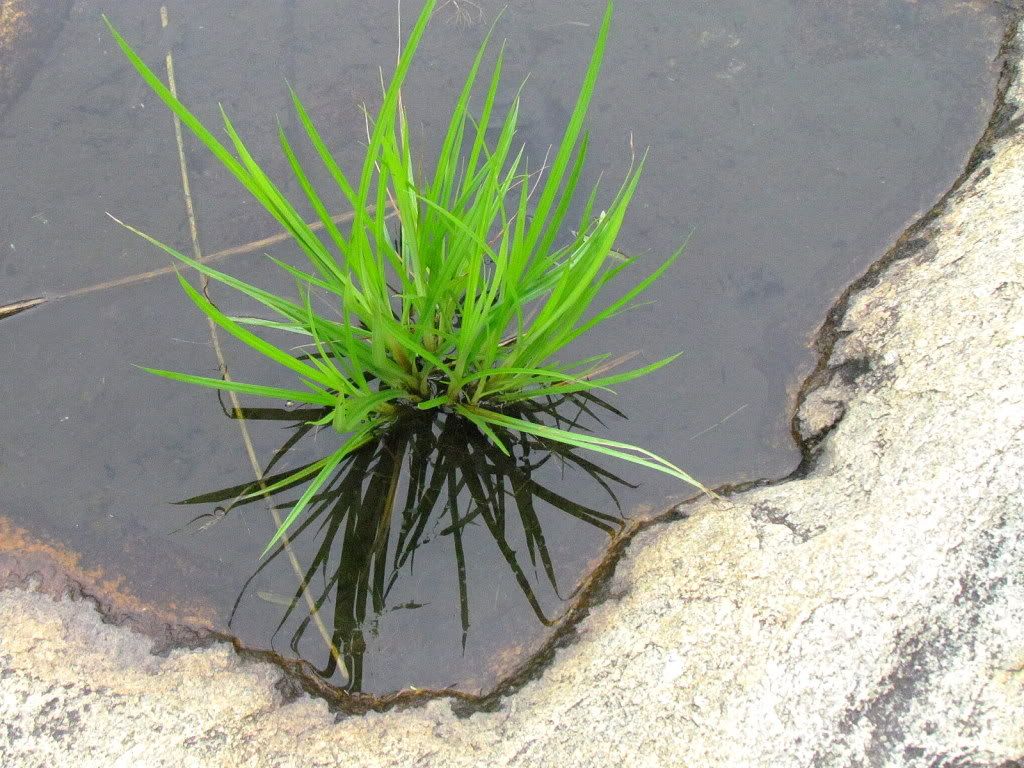 The patterns on the rock were lovely too:
The pond was filled with white lotuses, and made a wonderful sight. Here's one lovely flower, windblown in the rain:
the leaves never retain water, and they serve as an axample of non-attachment, in discourses on Philosophy:
I caught this Common Mormon, a doughty survivor of encounters with a predator: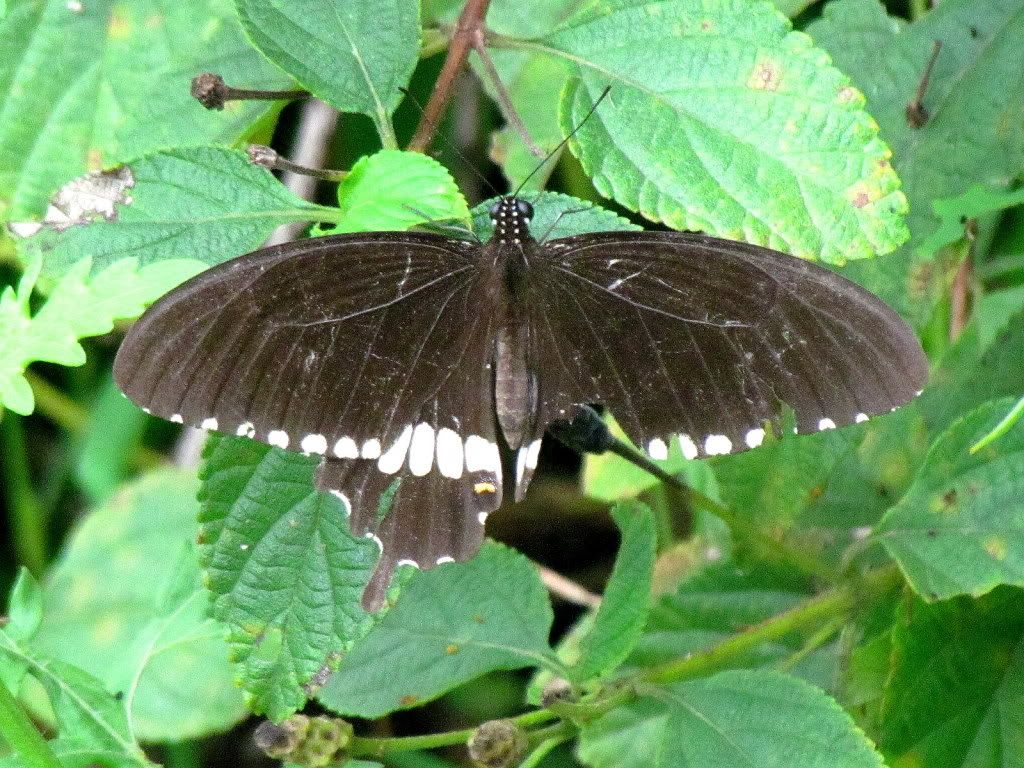 Couldn't resist taking yet another pic of the Glory Lily:
I enjoyed "spotting" this female juvenile leopard in Ragihalli village:
The rangOlis in front of the village houses are lovely: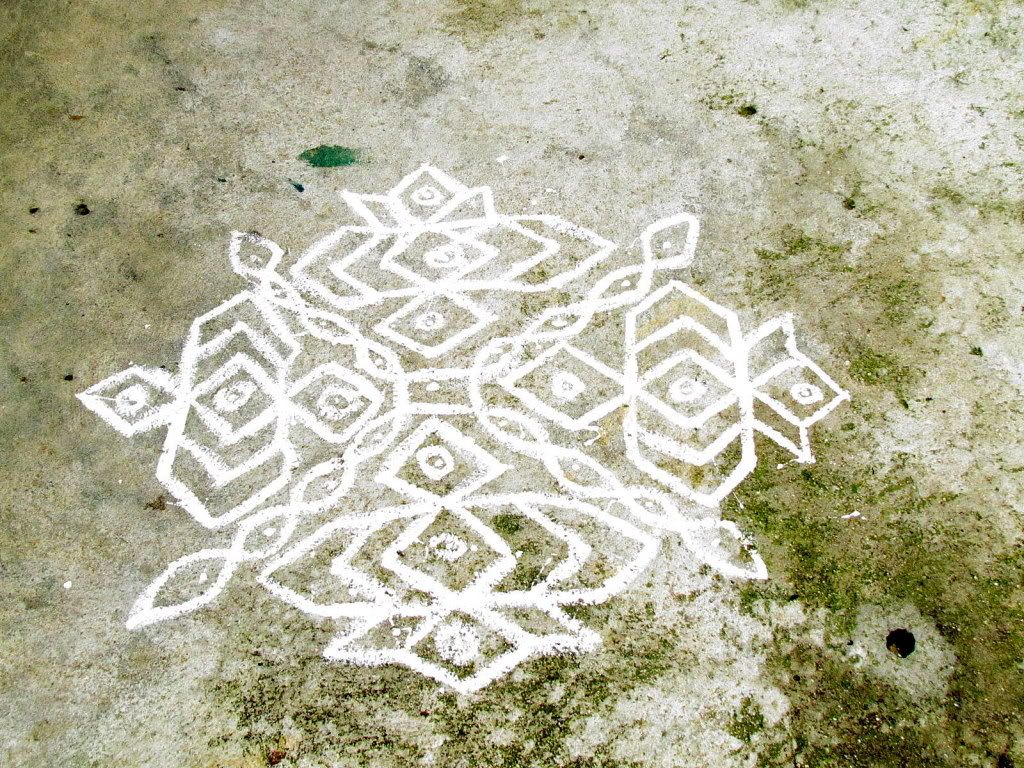 On the way back, I got one of the messages on the buses, that I always enjoy:
And here I am, snapped by Rathika Ramaswamy:
For more photographs, go to my Facebook page