Upon the rocks, and under the clouds...
August 8, 2011
When two legs are not enough to take one everywhere, one resorts to four wheels….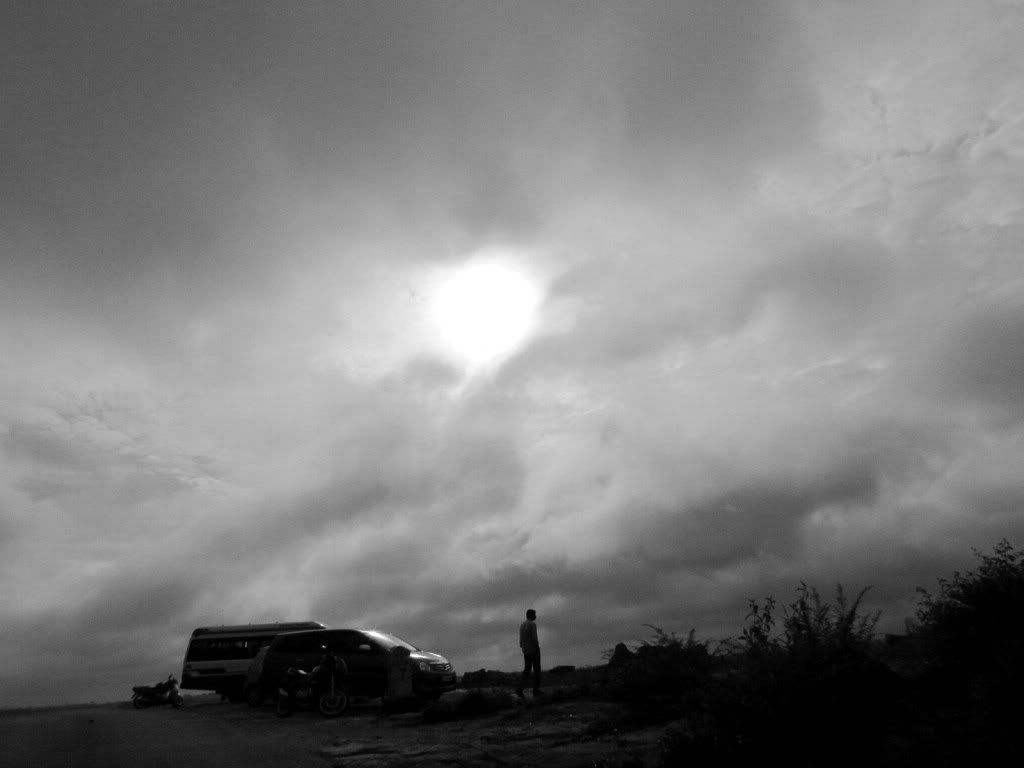 Under the morning skies, our iron horses stand…tethered, by their brakes, to the rock surface, as we make our way over it….
It's the rock that provides the fuel for those iron horses to run, ultimately! And the fumes from them pollute the clouded sky…..