So much happening...
July 2, 2011
I was going to finish unpacking, the cooking and the laundry, and post about some of our journey home…but I have other things to look forward to, and that includes
tomorrow,
and we are also going to see the 4th of July
It's going to be another packed day…and I mean "packed", for we will be packing lunch to take for the airshow, too :)
Meanwhile, AM has a wonderful view of the aerobatics being practiced, from her office window…here's a sample: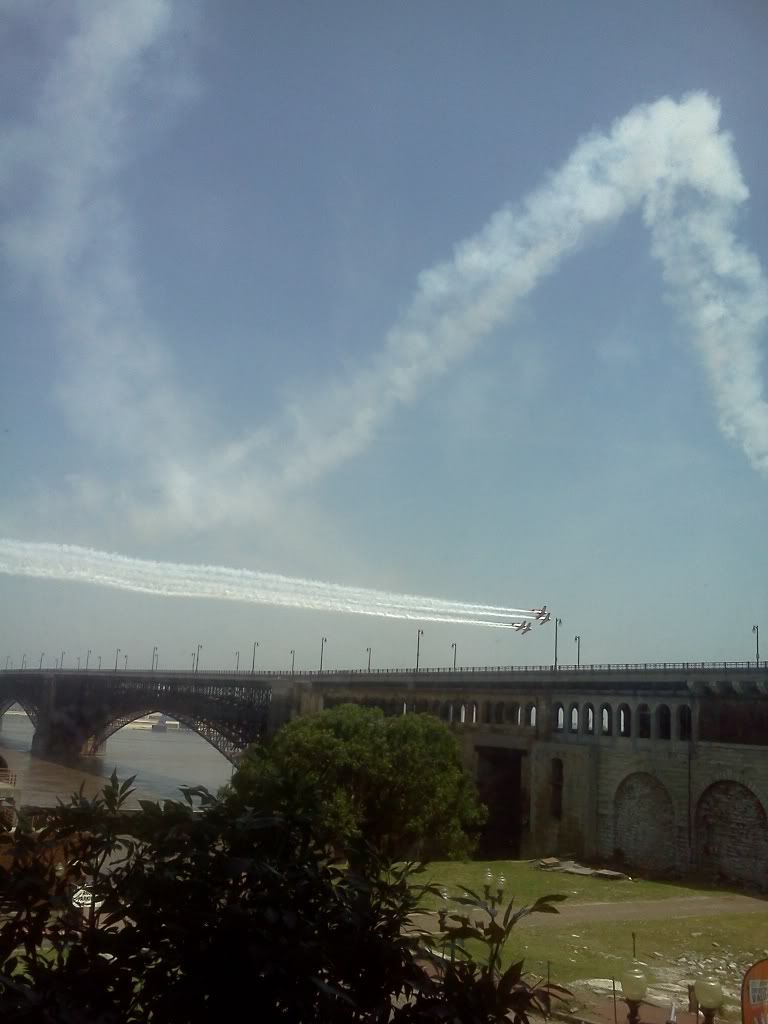 But if you'd like my fun video of our airport train taking off from one terminal at Orlando Airport (warning….NOTHING unusual, I just took it for fun!)…here you go:
Since some of the family were leaving by earlier flights, we got to spend a lot of time at the airport; and if you want to see my pics of the landmarks of St.Louis from the air (I didn't get a window seat from Orlando to Louisville, but got a nice one from Louisville to St.Louis, and the plane made a lovely circle of the entire downtown area (including the Arch) and then the Casino over the river, and then I could see the whole of Forest Park, and was able to spot all the landmarks in it…well,
for the link on Facebook.
Flying is fun if you are interested in the thousands of random people that you see….but nothing will make me like the security checks.