Des Peres Creek and my first (lousy) photograph of the Mink...
June 17, 2011
Since that's about the only useful thing I do all day (I don't want to tell you about my cooking and the laundry!)…let me take you on this morning's walk to Forest Park and the short stint at the Des Peres creek….
Let me first show you the gold of the mist, that rose up off the water, in the morning sunlight:
The morning light lit up the wildlfower's lacy pattern: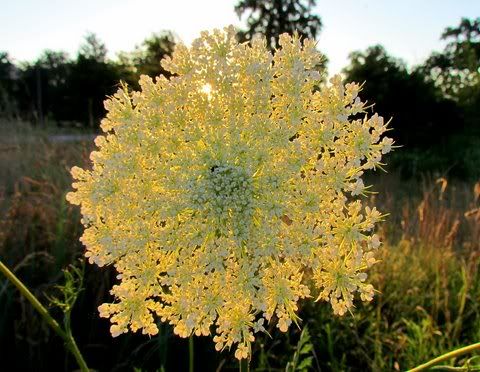 And gilded the mist on the water.
I was able to get a quick shot of the MINK mother, sliding through the creek: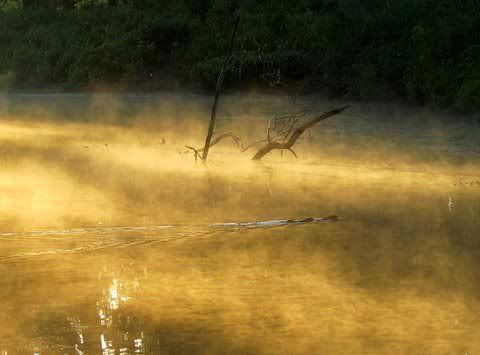 I whiled away a little time there, but soon the sun told me it was time to return home: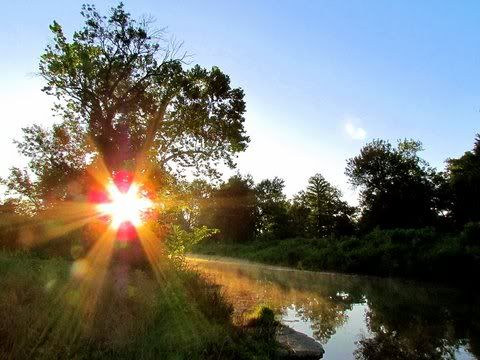 On the way back, I watched a NORTHERN FLICKER peck in the rock crevices for insects:
While a CANADA GOOSE mother brought her sunlit goslings to the shore:
On the lawns of historic houses, lawn sprinklers seemed to spray light instead of water:
At the Fire Station, a young firefighter ran up the Stars and Stripes: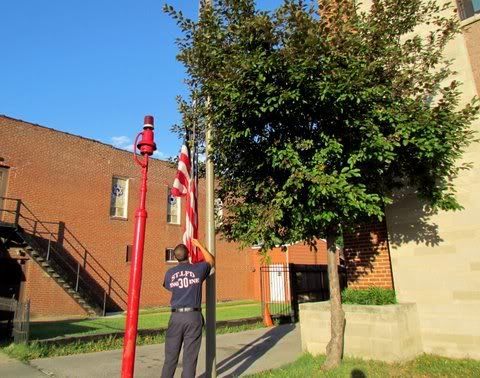 Of course I had to document the time, date and temperature!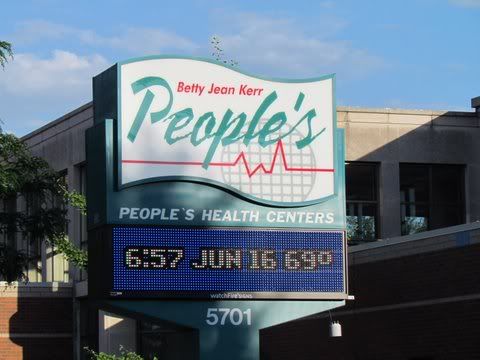 But the image that opened my walk was the sight of the full moon setting across from our home:
I missed the lunar eclipse in India; it was, apparently, spectacular!
With this kind of walk every morning, is it any wonder that I am happy throughout the rest of the day?