Common Birds in Forest Park, 020611
June 4, 2011
I've posted all the pictures from my long walk to my Facebook album, which (if you have a Facebook account) you can see if you
but here are some of the birds that I managed to capture on camera:
The
COMMON GRACKLE
and the
RED-WINGED BLACKBIRD
share a moment, and a rock perch, in the park: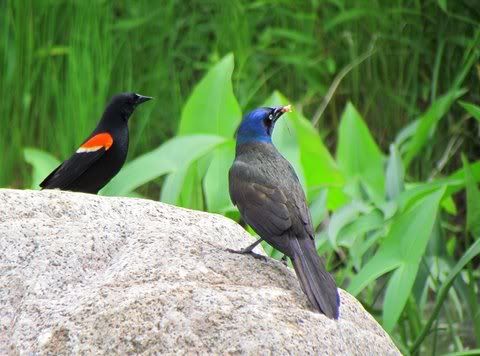 Here's the Grackle, by itself, bearing off a fried chicken piece that someone's going to be missing!
Here it is, at the edge of the water, Narcissus-like: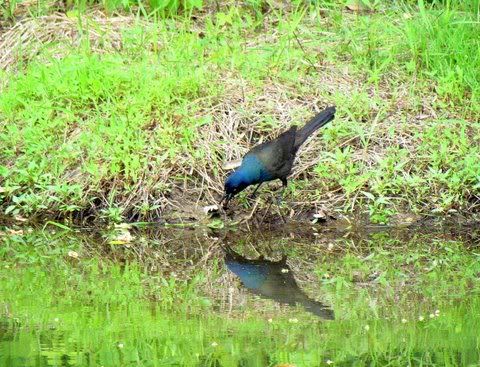 Here's the Red-winged Blackbird male, showing its beautiful red-and-white "epaulettes":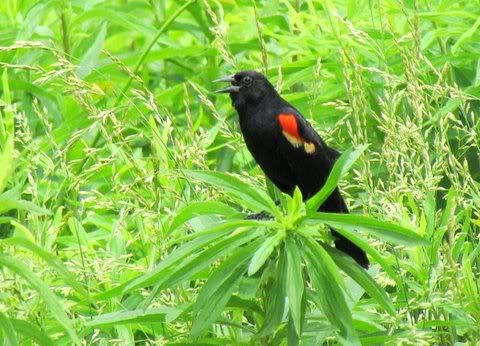 The female is busy, bringing nesting material: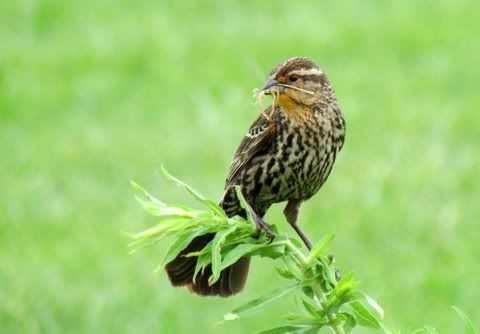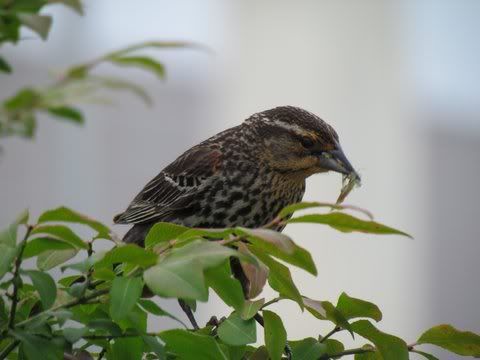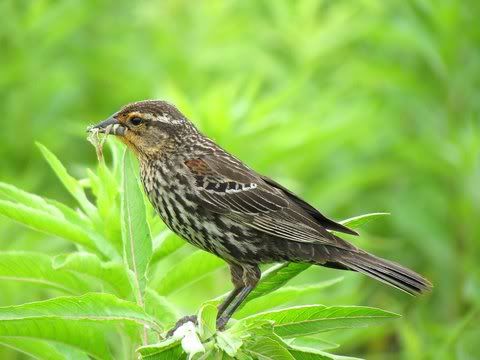 The PURPLE MARTIN was endangered, and special nest-boxes have been set up for its breeding in the Park: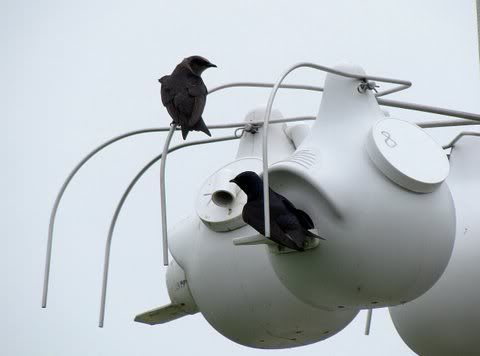 The population, however, still seems restricted to the nest box area, near the Norman Probstein golf course.
I got a juvenile, too:
And another one: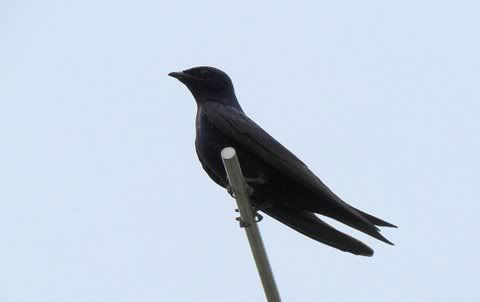 And one more at a website!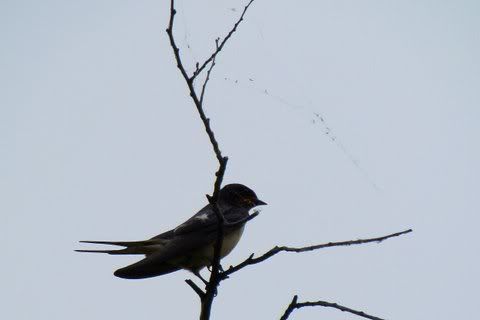 I got this EASTERN KINGBIRD in the grass:
And, a little later, perched on a tree:
Far away, a RED-TAILED HAWK soared on the thermals:
I saw a MALLARD couple:
and also, a mother teaching her chicks to grub for food:
The plentifully-present CANADA GOOSE was (what else?) goose-stepping: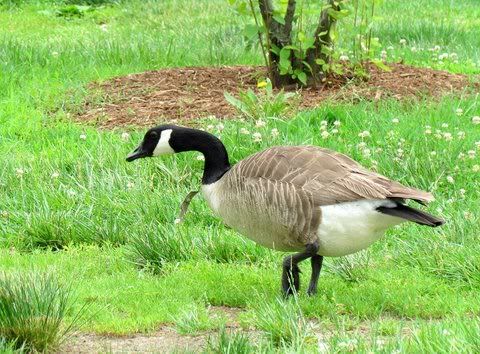 I got an EASTERN PHOEBE too, notice that it doesn't have the white band at the edge of its tail that the Kingbird has:
I got this KILDEER sitting on what might be a nest/eggs, at the shore of Des Peres creek:
and got this one at the waterfall area:
A SNOWY EGRET (similar to our Little Egret) went about its fishing business in the creek:
The GREAT WHITE HERON that we know as the Great Egret, was successful in catching a shrimp and despatching it: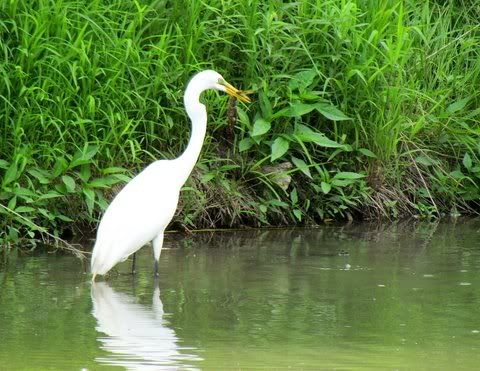 As I decided it was time to go home, I caught a very quick glimpse of a DOWNY WOODPECKER in the wooded area where the Great Horned Owls are to be found: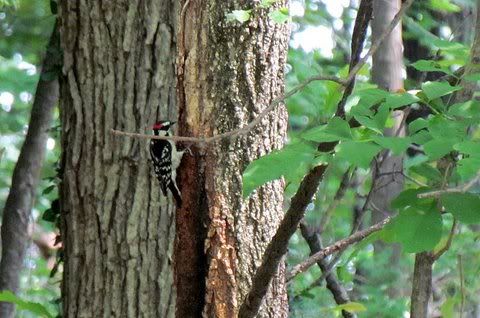 I'll be posting pictures of the turtles, the dragonflies and other interesting stuff..but meanwhile, today is the monthly (first Saturday!) bird-walk by
and the
so I'm off in a short while!