Jefferson City, Missouri, 300511
June 3, 2011
On the way back from the Lake of the Ozarks, we had a brief halt at
which is the capital of Missouri:
It's interesting that Jefferson City holds the distinction of having been created specifically to serve as the state capital by a commission appointed by the Missouri state legislature in 1821.
We saw several heritage public buildings, such as the State Capitol:
And this lovely building right opposite it: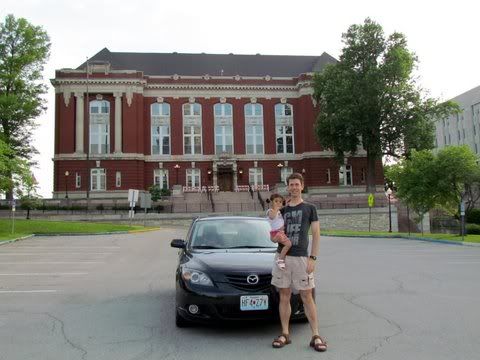 We walked towards the Governor's Mansion through a lovely park: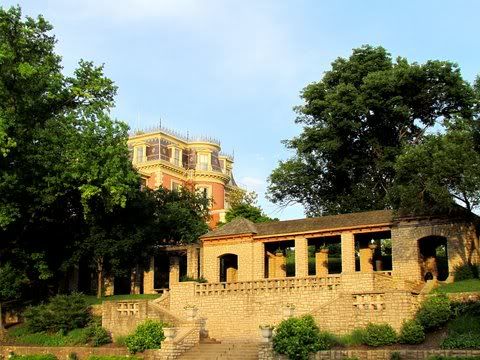 Here's the close up of the fancy Governor's Mansion:
And one of the rubberneck taking the photographs, right outside the gate: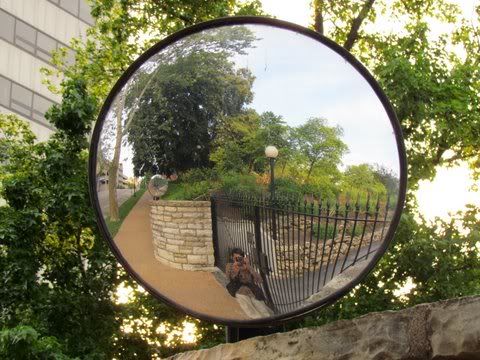 What a lovely sight, on Memorial Day, to see the Stars and Strips lit up, not by the lamp to which it was tied, but by the evening sun!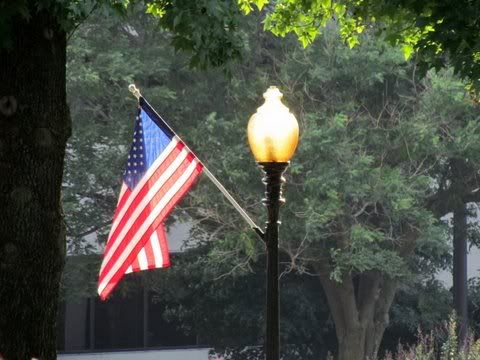 I even got in a bit of bird-watching..it was lovely to see this Housefinch on one the columns of the Capitol, this one's really a "high-up" bird!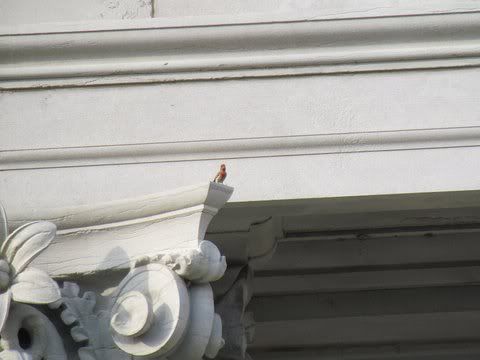 We walked to the railroad tracks, with another historic building there: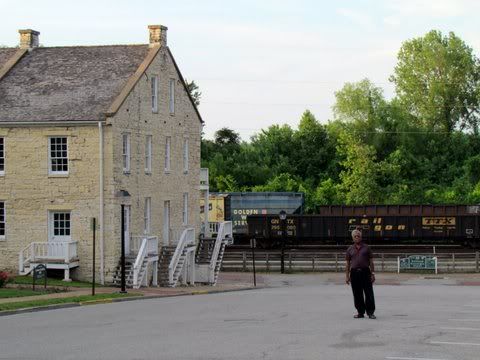 Here's another view:
All of us got our "memorial" photographs!
We left the city to the last of the sunshine: