Tailorbird......home decor, Nandi Hills, 240411.
April 25, 2011
We had a very productive and enjoyable trip to Nandi Hills on Sunday; the trip was postponed from Saturday, when it poured buckets. On Sunday, too, we did contend with very low light for the better part of the morning…but Nandi Hills never disappoints.
I'll be posting other pics…I've already uploaded the pictures of several birds
but I thought I'd like to share the time we spent watching one little Tailorbird choosing a bit of fluff for her nest, and doing all sorts of acrobatics with it….
We suddenly noticed the bird (which, by the way, has a loud call out of all proportion to its size!) in the long leaves by the path. A ray of sunshine lit her up:
Her movements made us watch her: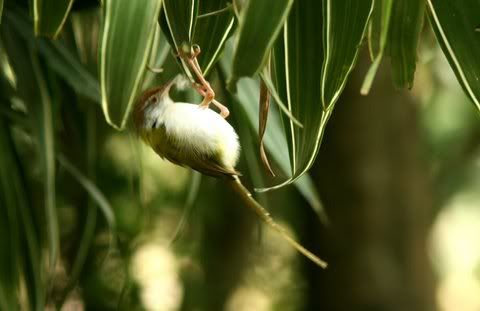 Up and down she went, on the leaves:
She got a little bit of fluff that she liked: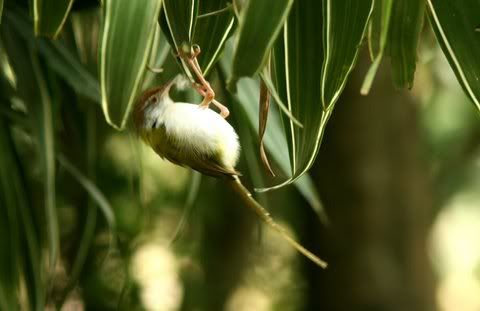 More jiggling: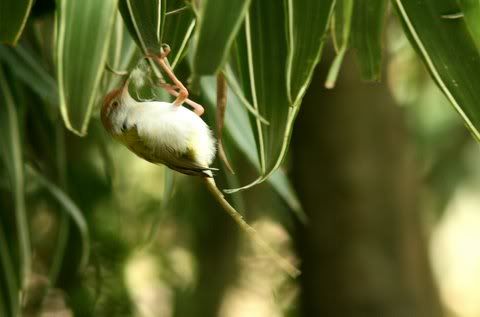 We continued to watch: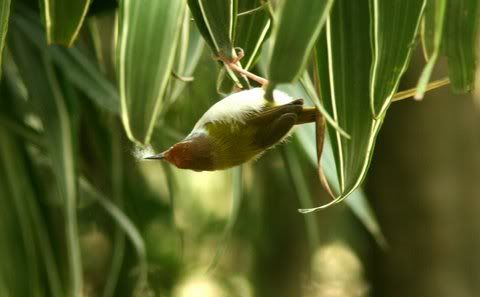 But ultimately, though she was beautifully illuminated by that ray of sunshine, we had to leave her to her home decoration and move on!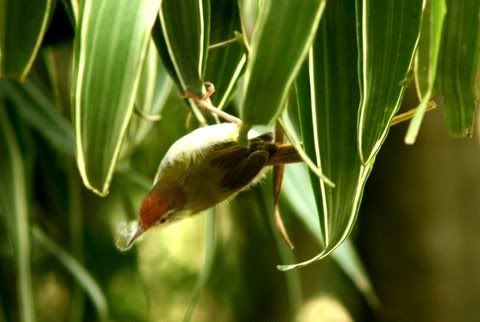 No…don't feel like using LJ-cut…
Update: do you want to see what a Tailorbird's completed nest looks like? Here's one I took on 190912, at the Waterlily Pond:
note the neat stitching…no wonder it's called a Tailorbird!