Desire Society, and the Cuckooshrike.....
April 10, 2011
Priyanka, one of the people who volunteers regularly at the
asked me if I could go with some of the children to Bannerghatta Zoo area, I eagerly agreed.
In Bangalore, Desire Society runs a small home for the children of those affected by HIV/AIDs, and there are about 25 children in the home. Shilpa stays with them and takes care of them, with the help of a couple of people to help with the cooking, cleaning, and so on.
Some of the photographs I took on the outing, along with a short narrative, are
Some of Vaibhav's excellent photos of the outing are
(Both are Facebook pages)
One of the birds which I liked to see was this female of the
BLACK-WINGED CUCKOOSHRIKE: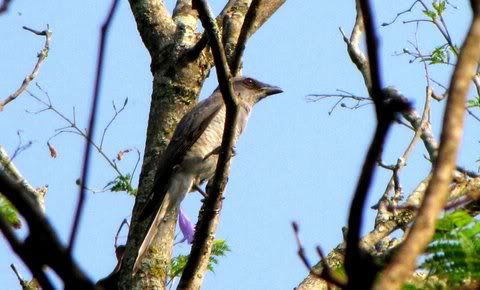 based on the illustrations in "Grimmskipp", we id'd this as the Black-winged Cuckooshrike: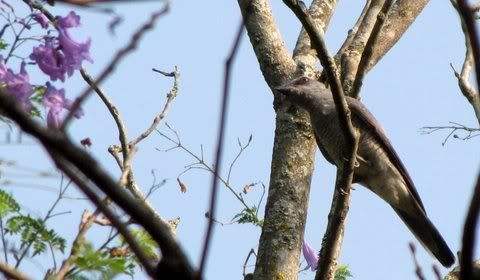 The bird sat around in a couple of the Jacaranda trees: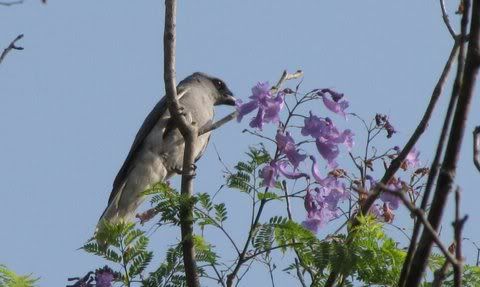 But it did not seem to be drinking the nectar from the flowers as sunbirds do:
I wonder if it could be the Large Cuckooshrike female…haven't seen both enough to be able to make the distinction, especially when it comes to the women!
The outing and the birding were both highly satisfactory!