Some more signs...
March 21, 2011
On our way around Mathigiri,and Denkanikotta, I spotted a lot of interesting stuff….
Not only are some people willing to arrange your wedding for you, they are also willing to keep your marriage going, so if you want a marriage designer…
Would you like a word for your milk?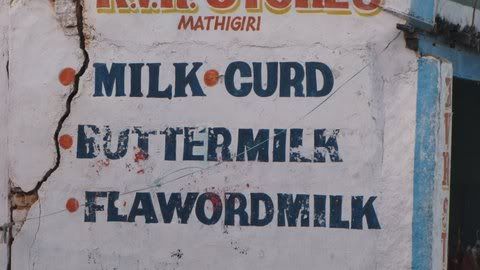 I never got to finding out how they parcel tea and coffee:
Once again, I marvelled at the need to put up news of marriages and deaths on the public highway: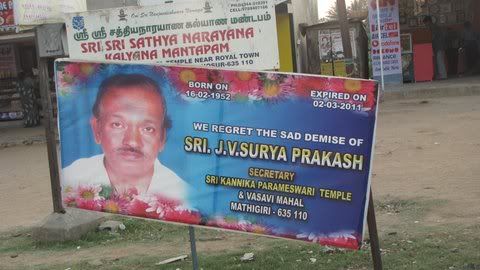 Finally, here's a god that most of us propitiate regularly: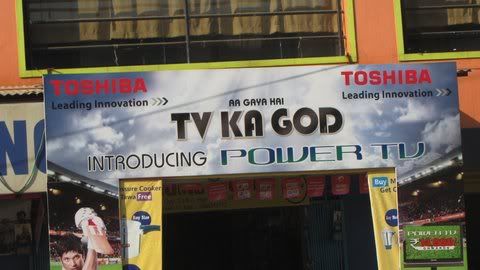 Having an MLC is an undiluted delight!