KTBs first full day here...
February 26, 2011
Yesterday her fever seemed better, so we had a new maid: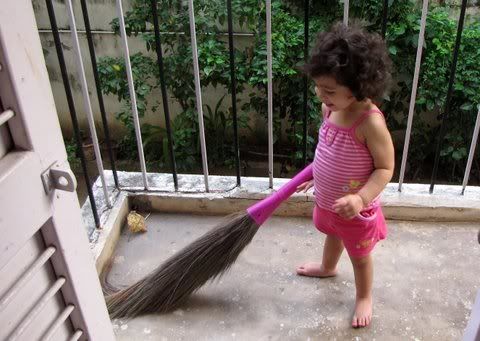 …who has to have the broom colour-coordinated to her clothes.
She was teaching her GF to put pink dolls on his glasses: and her grand-aunt how to do puja:
We took her in her stroller to Luz in the evening...to the Luz piLLayAr kOvil:
and we watched the devotee throwing a coconut "shitharu kAi" with all his might:
there were garlands made of different types of flowers, to be offered to VinAyakA: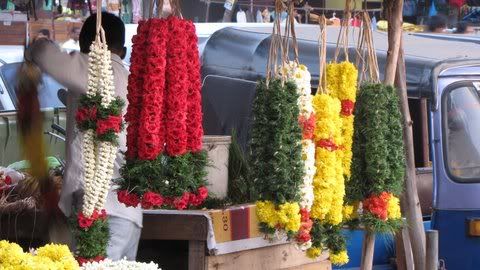 We looked up to see the seeds in the silk-cotton tree:
We went into a shop to buy some clothes for her, and saw baby jetties for sale (note for non-Indians, "chaddi" is what we call underpants)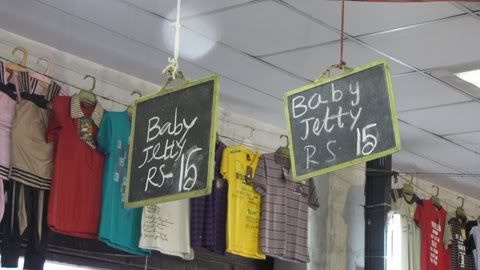 could we fill ourselves up with nitrogen air?
We watched another baby in a thooLi (KTB had her own, in St.Louis)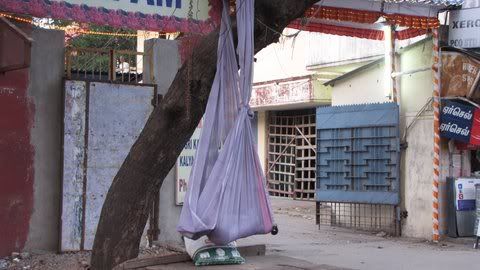 and had meaningful conversations with that baby's sibling:
On the many walls of the city, one finds beautiful art work; it was lovely to see both painted and real bullock-carts together!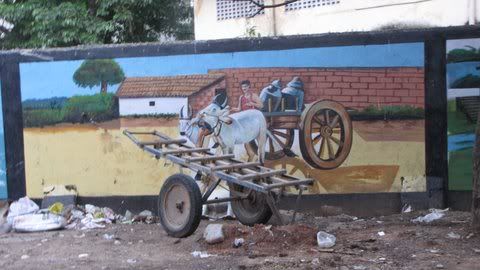 The evening had an enlightened grandfather and grand-daughter laughing at each other!