The Rabdi Shop
February 17, 2011
As we passed Agra, our driver, Gajendra Singh, told us about a shop where the
was excellent.
How could we resist that? Here's where we stopped: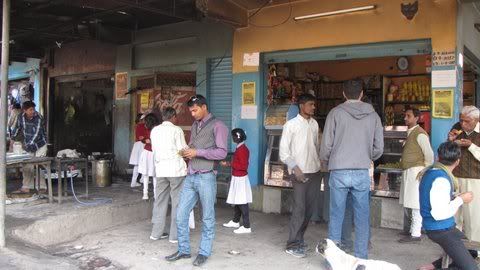 The shop doesn't seem to have a name, but it's a nice large one: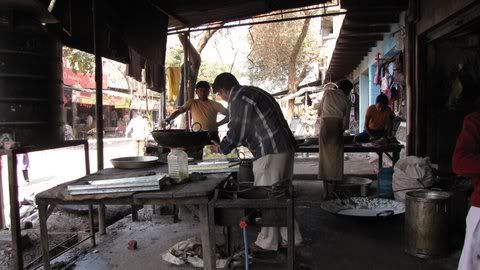 At the shop, samosas were also being made, you can see the wheat flour being rolled out and shaped into Indian pyramids!
I was impressed by this technical innovation to make the fire burn better...an exhaust fan, incorporated into the mud stove!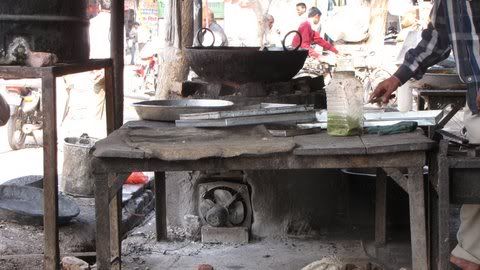 Here's the rabdi itself, being made slowly in that large kaDHAi (our wok)....
We liked the rabdi as it was not over-sweet the way it sometimes can be.
It was served in little bowls made of pressed-leaves and old juice containers…surely great recycling!
The rabdi was truly delicious, and my somewhat-tight jeans are an attestation to that!
I must get and some rabdi (or its Kannada equivalent) when they come back tomorrow...they've been having a gala time in the forests of Karnataka, and then meeting .
I've posted a video on the making of jalebis
Ah, our sweets….slurp!