Parts of C and Ns visit, 08, 09, 100211
February 17, 2011
and are so amazingly comfortable with the food, the environment, and everything here, that I tend to believe, as C says,that they must have been Indians in some previous birth! I'm waiting to get detailed updates about their trip to Bandipur, Kabini, Dubare, Mangalore, and Belur and Halebid tomorrow....but meanwhile, here are some pics of what they ...or rather, we....did in Bangalore. Here they are, in the salwar-kameez shop, trying on stuff that they had tailored: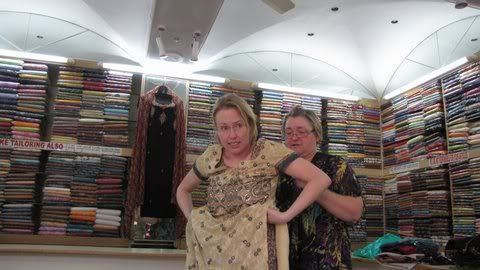 Here's the proprietor of the boutique where we got all their saree blouses tailored: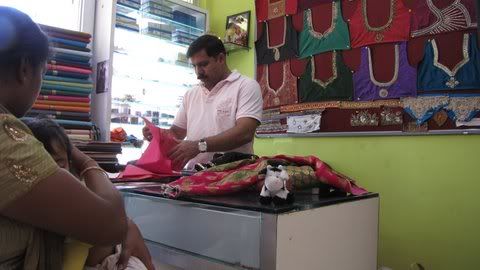 This is at a "blouse matching centre" (just look at the incredible variety of shades behind them...you can take a saree along and find a blouse material to match!)
Of course, our peregrinations in Jayangar were punctuated by visits to the Darshinis. Here we are at Ganesh Dose Camp (that's "dOsE" not dose as in English).... where they, too, agreed that the coffee (well it's actually kapi!) was excellent: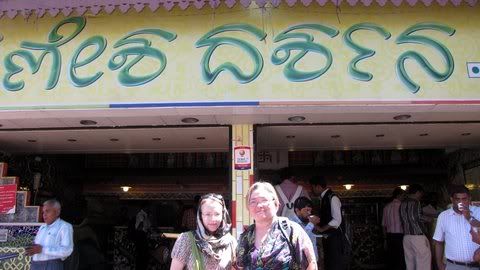 was very hospitable about taking us to her beautiful home: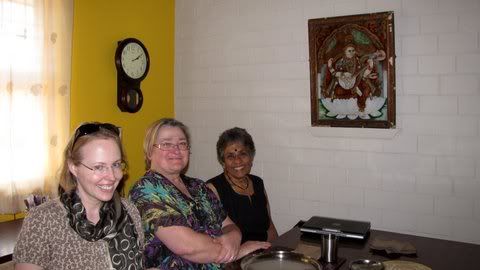 and here they are in her garden:
Then it was time to start the dressing up! Here we are, ready to go to 's home for the pre-wedding dinner: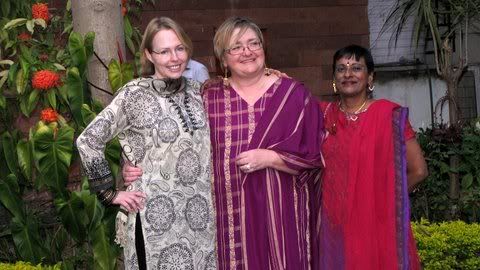 Here we are, leaving for the reception on the eve of the wedding:
and now we're at Yathin's wedding, with WxY, as Wendy and Yathin call themselves: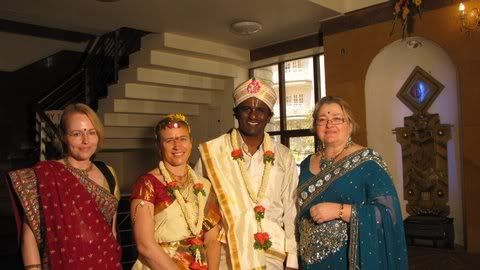 </lj-cut> And finally, here's Mootilda, who accompanies C everywhere on her travels....she's a laptop at the wedding (thank goodness,it was I who had my purse stolen in the wedding hall that morning....Mootilda would have been irreplaceable!)
You can also see N's wrist, bedecked by bangles...they spent at least a couple of hours at Sree Bhavani Kangan Stores buying up accessories for all the clothes! This post is especially for .