Can you spot the world-famous landmark?
February 16, 2011
I'm sure all of you are tired of seeing the artistic, wonderful photographs of world-famous landmarks….tarantaraaa, ladies and gen'mun, here are the DM SMS of one of them!
Can you spot the landmark here? If so…votzit?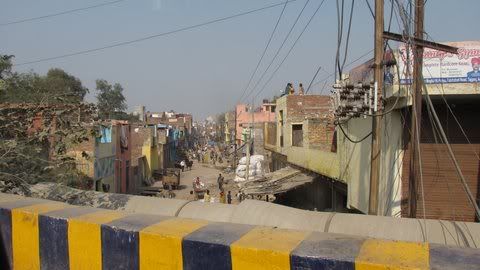 Well, did you spot it? If not, here a slightly closer zoom:
and if you're still stuck, here's more: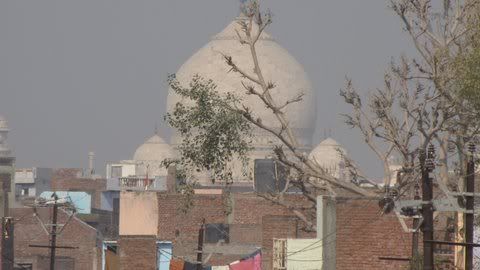 This unique view of the Taj was given to us by our driver,Gajendra Singh, when we were too late to actually go up to the Taj; so he promised us that we'd see it. And when he stopped the car over a "nAlA" (sewage canal)...we realized that we'd got a view few others are ever likely to get! A little later, I also spotted this "Live Show" advertisement...what does the live show consist of, I wonder!