Unexpectedly.....Birds in Rishikesh
February 15, 2011
Rishikesh is a town that I visited for KM's sake; he wanted to enjoy the peace of the Akhandashram for a day, and we decided not to travel to Devprayag but have a relaxed time at the ashram.
What I certainly was not expecting…was that some lovely birds would appear in front of our room, and delight both of us!
(All pics with the Sten/MLC2…KM had the DSLR throughout the trip; I never used it!)
It started with this beautiful
HOOPOE
(a bird, alas, that is getting rarer around Bangalore), that was pecking around for insects: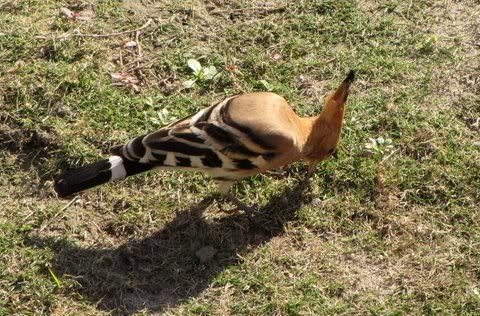 Look at the beak, meant for digging out food!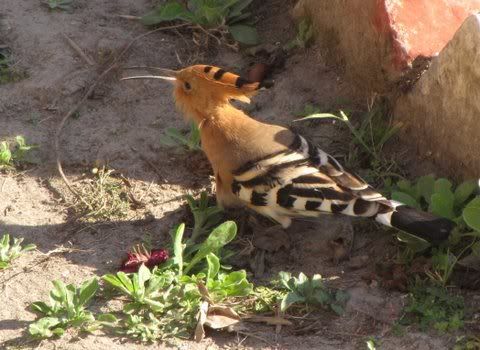 Then came this bird, that I could not identify, but which AMS tells me is a
SIBERIAN CHIFFCHAFF: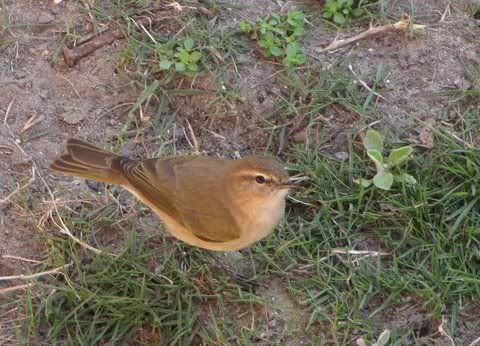 It was then the turn of several
ORIENTAL WHITE-EYES
to appear, with two of them sitting on the water-tap for a drink.
This, I must say, is probably the only time I'll ever get a shot of them with them BELOW the camera…usually I see them high up in the tree canopy!
Several
RED-VENTED BULBULS
were around, and this one looked up at me quite cheekily!
As I went to the stores building in the ashram, to get razais (comforters) for the room, I saw this beautiful bird; AMS tells me it's probably the female of the
BLUE-FRONTED REDSTART:
And later, on the ghat steps, I found this lovely
WHITE WAGTAIL
bobbing along busily:
Right in the middle of the market area in Rishikesh, amidst the human bustle, I looked up to spot this
SHIKRA:
and on the train back to Haridwar, out of the window, I got this pic of a bird on the (barbed) wire…a lovely
ROSE-RINGED PARAKEET:
It must, truly, be an Indian parakeet…related to the Yogis so beloved in the Western perception of our county, who lie on a bed of nails….how can a bird perch on razor-sharp barbed wire without special Yogic powers?