Proud to be an Indian...the Bangalore Aero Show, 110211
February 11, 2011
The Aero Show has got to be the most "ungreen" event I've seen…thousands of litres of aviation fuel being guzzled up, and thousands of litres of petrol being guzzled up for people to go and see the spectacle of the aerobatics….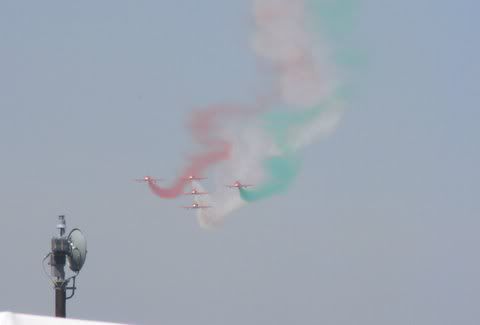 But when the Sukhois and the MIGs thunder past, one can only feel impressed and awed, and feel the vibration of one's patriotism in one's chest.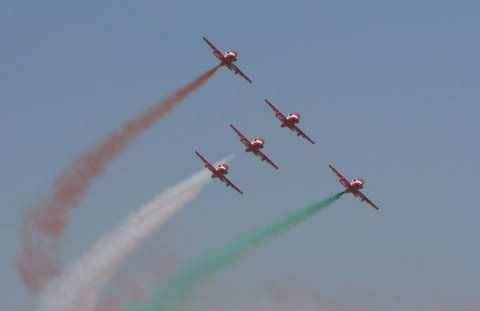 That's the "tirangA" (tricolour)…the colours of the flag of India, being streamed by those planes.
Some videos of great aerobatic stunts will follow….
We left home at 8.30am and got back at 7.30 pm, both ways, it took 2.5 hours!
All pics on my "Sten" vunly, as KM's DSLR was brought but used very sparingly, by KM himself (we were actually there as business visitors, but I certainly played hooky all through!)
is my photograph from the 2006 airshow; we've missed several years!
I've queued up the videos to load on YouTube…but meanwhile, I better get to sleep, tomorrow,early morning, I am off to Bandipur for Junglescapes work…