With Carbon (C) and Nitrogen (N),07 and 080211
February 8, 2011
It's been a busy couple of days, with and buying the sarees and salwar-kameez that they wanted (their tastes differ!) and then giving the orders to the tailors, mentioning about eighteen thousand times (and paying fairly heavy charges) to ensure that everything is picked up by today evening!
Here are Carolyn and Nina, photographing the Vidya Ganapati temple close to my home: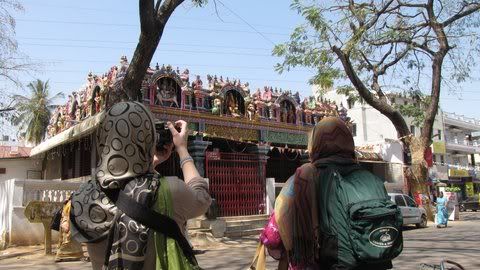 I've been taking them everywhere by bus, and they've been (I think) enjoying it! Here they are, in front of the Jayanagar Shopping Complex: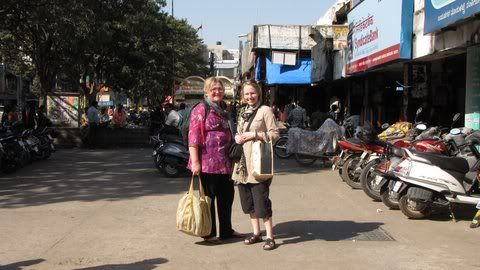 And here's each of them, getting measured by the tailor:
Is Nina looking amused, or apprehensive?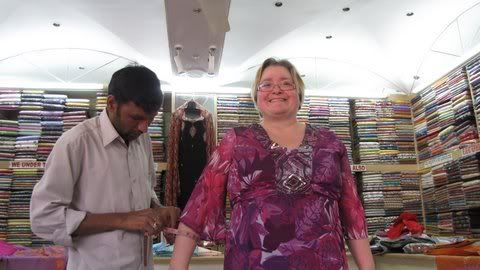 I caught them in the bright light, and deep shadows, looking up at the Jain Mandir:
And yesterday evening, THEY took US out to dinner at Barbeque Nation:
But in spite of that, my ankle, C's hip, and all…we managed to get in a Lalbagh walk this morning….post coming up!
I'm still having difficulties transferring photos from KM's laptop to this tablet (because the hard disk is already full with his older photos) so the Chambal River posts will have to wait a bit…