Ragihalli/Shivanahalli....the places,people, and plants, 2711110
November 30, 2010
Hrishikesh, Prajakta, Tharangini and I (that's alphabetical order!) formed a nice NTP group on Saturday. Here they are:
On our way to the Ragihalli Reserve Forest and beyond (we spent the last half an hour of our birding at Shivanahalli Ashram), our first stop was this small shrine under a large
PEEPAL TREE:
It was lovely, coming from a city where trees are getting chopped by the hundreds, to see a tree being venerated:
This was where we saw our "Yellow Birds Congregation" and the Spotted Owlets. We next stopped at the Ragihalli Sheet Rock, about 7km from Bannerghatta: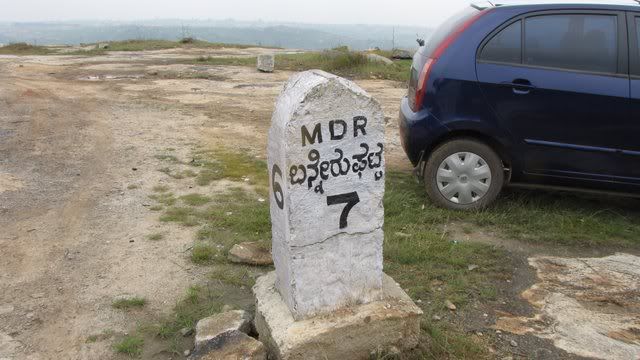 This was where we saw the Egyptian Vulture and a Shikra as well, and near it, on our way back, the other raptors, too. Here's the sign for Ragihalli village: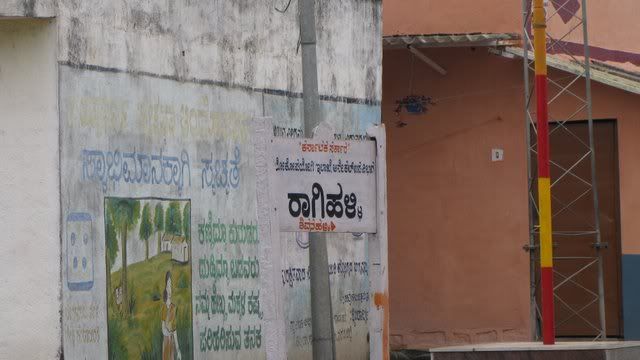 We stopped for a leisurely breakfast at my usual "lady's restaurant" in Ragihalli and I wanted to show the beauty of this palm-thatch decoration, cleverly held up by poles set in sacks of sand: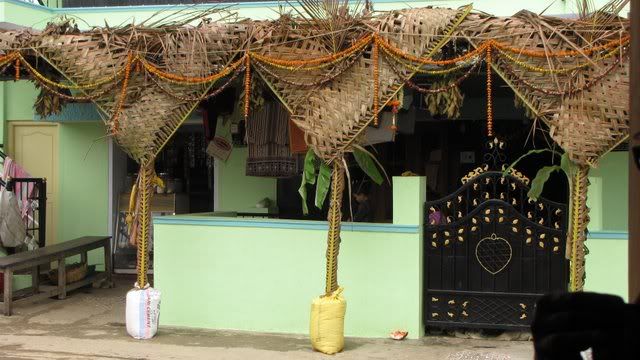 Our last stop was in Shivanahalli:
we visited the Shivanahalli Ramakrishna Ashram, where the Tickell's Blue Flycatcher and the Asian Paradise Flycatcher quickly rewarded us, and I had a Commander quite literally at my feet!
The Ashram gate was locked: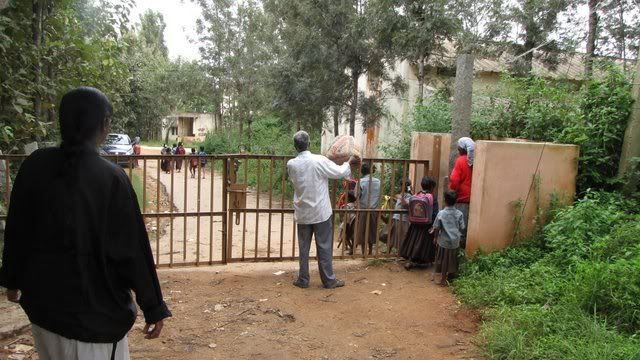 and though there WAS a way of getting around the gate, this is the way all the children got through....by way of a narrow gap!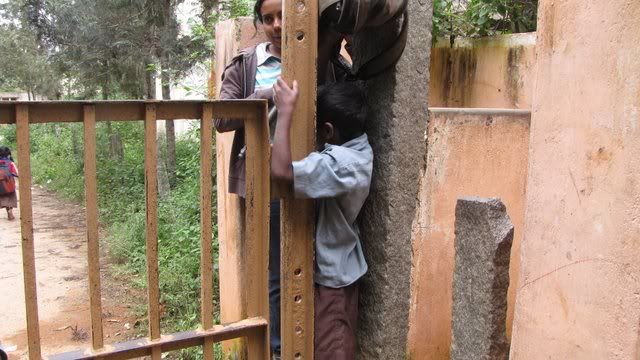 I want to include two wildflowers, for which I am hoping for help on the id: