Dandeli....the places
November 23, 2010
Our trip to Dandeli began with a lovely sunrise:
<lj-cut text="Dandeli places and signs"
We started our birding at the Attiveri Bird Sanctuary:
After brushing our teeth at the guest house:
After the birding session, we ate breakfast at the Bird Life restaurant:
We passed through Haliyal, with its Police Station: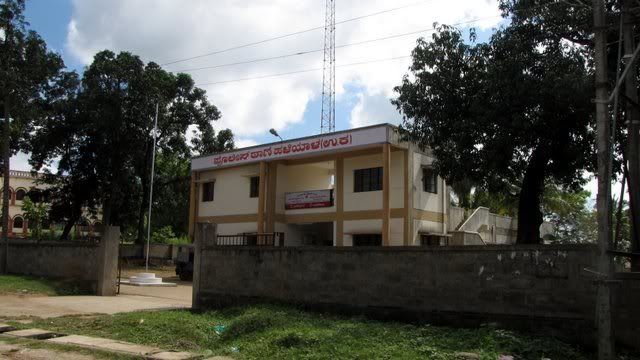 …stopped for lunch here: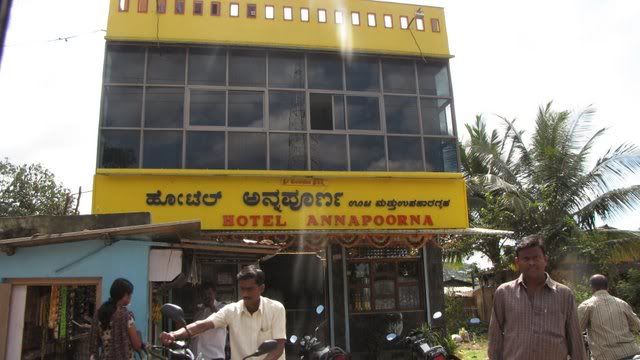 later, in Dandeli, I was tickled to see how thoroughly this car (a Tata Nano, which made headlines recently as the cheapest car in the world!) was being washed, inside as well as outside!
I liked the colourful variety of wares at this Dandeli shop:
Dandeli's main road junction has a statue to the great heroine, Rani Chennamma of Kittur:
We crossed over the Kali river:
and reached Kulgi Nature Camp: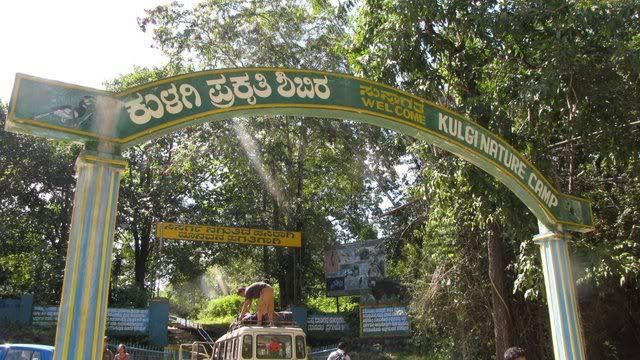 the two parts of the camp are connected by this pretty walkway:
Just outside the camp is this nice diorama of the local folks:
The interpretation centre at the Camp has this shlOkA on nature:
Our chai stop (and supplier of breakfast on the second day) was Arun Bendekar's Hotel Apoorva, at Dandeli:
here's the chai!
Here it is, lit up in the dusk for Karthik Poornima:
Here's the bridge over the Kali river:
Here are some milestones, in Kannada and English; this one shows the distances to Dandeli, Haliyal and so on:
this one to Joida, Karwar, and so onward:
Sri Kshetra was a place we didn't have the time to explore!
But we did walk near Supa Dam, where a lovely "Welcome sign" contradicted a strictly enforced "No Entry" sign!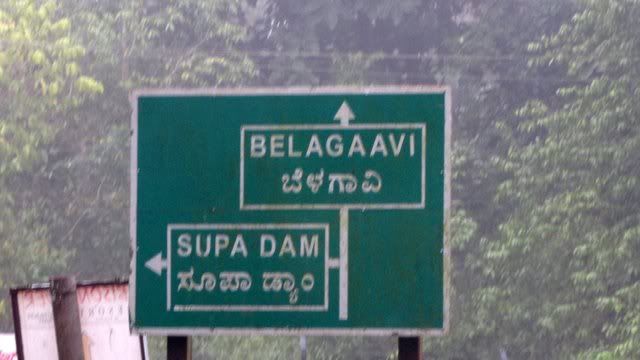 this one gives the distance to Ganeshgudi, a prime birding spot: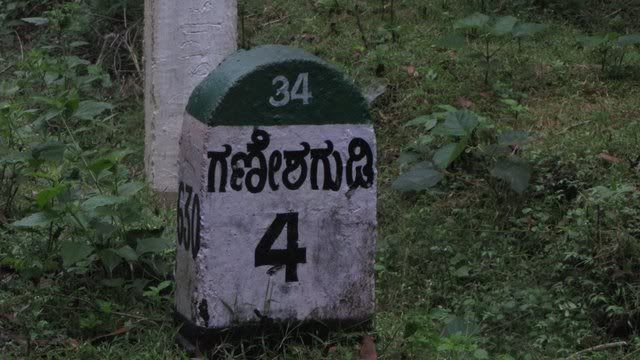 this one, on the walls of Hotel Apoorva, gives distances to names that we also have near Bangalore:
this one is to Syntheri, where the rocks are truly beautiful!
this one shows the bird trail (that we followed!)
this one has rather a cryptic message, but I suppose it means that greenery will result in good rainfall!
this one shows the Black Panther, a very elusive big cat that lives in the area:
We saw many jeeps carrying rafts; Dandeli is famous for its white-water rafting:
Some of the views I saw were lovely:
In one area, there had been quarrying done, and a water reservoir had formed:
as the clouds dispersed, the formations began to indicate clear weather:
We formed a nice group, and were soon pulling each others' legs and having a great time!
Here are Suresh and Murthy, talking "Camerese":
I couldn't resist taking this pic of Radha, and her "DATR" Medha! (DATR stands for Dandeli-Anshi Tiger Reserve…the less the tigers, the more the reserves, I feel!)
Here's our driver, Raja, who was quite an active birder himself, and an excellent and responsible driver:
and this is his vehicle, with Pradeep in front of it: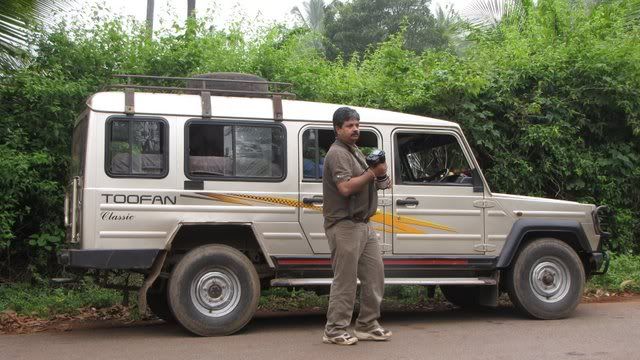 Here are KM and Shaila, literally "cooling their heels", in the Kali river, on a seat that seemed to have been put up a little too close to the water!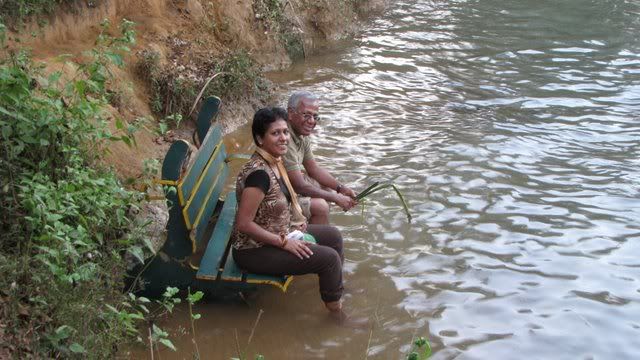 I caught our shadows across another of the bridges:
I loved these three little boys sharing a cycle:
and here are most of us,sitting with a final chai at the Hotel Apoorva, doing, what we joked was our "final exam"…pitching in to prepare the bird list!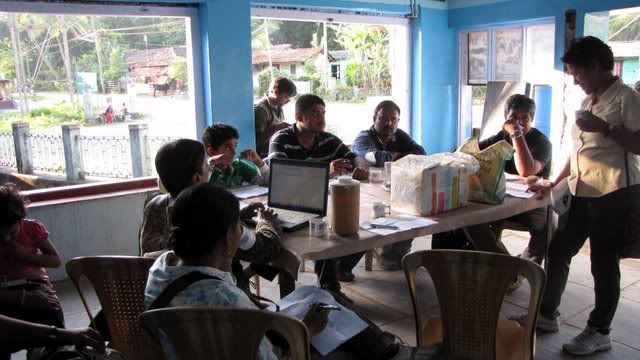 </lj-cut>
Reflecting on the trip, let me close with the reflections on the Attiveri lake as the mist slowly turned to sunlight: