Shivanasamudra Falls, 151110
November 18, 2010
I must say we had a really good driver on the Valley School BR Hills trip; on the way back, on his own, he suggested that we visit
…and it was just awesome, being at almost full flow! I do wish there was some way these photos could do justice to the majesty of the Falls, where the Kaveri seems to drop from heaven to earth: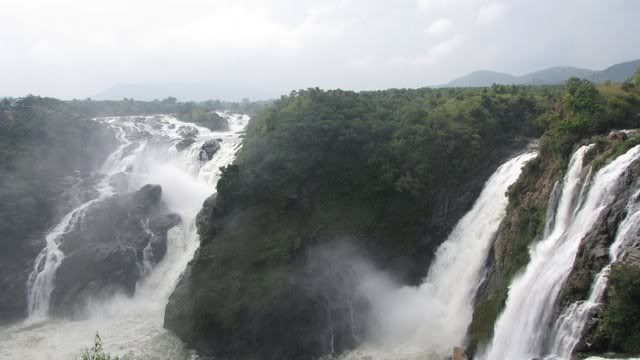 Here's the water-spray:
And here's a short video…turn up the volume to hear the roar of the waters!
By the time I finish posting about the trip, I'll be off to Dandeli…leaving tomorrow!