Bannerghatta, Quarry area, 071110
November 8, 2010
I've often spoken of the quarry area of Bannerghatta Forest; this is an area beyond the settlements of Nisarga, Nandanavana, and Pride Vatika Layout. A road, pretty horrible in patches, snakes along the hillside, through areas that have been quarried for the granite that Bangalore is famous for. The motorable road sort of peters out before a small village, and there's a mango orchard there, and a little running rivulet. It's a great place for birding, and on Sunday morning, Chandu, Krupakar, and I went there again.
We saw a fair amount of birds, but right now, I want to show how beautiful the scenery was….. here's the stream that gurgles through the area: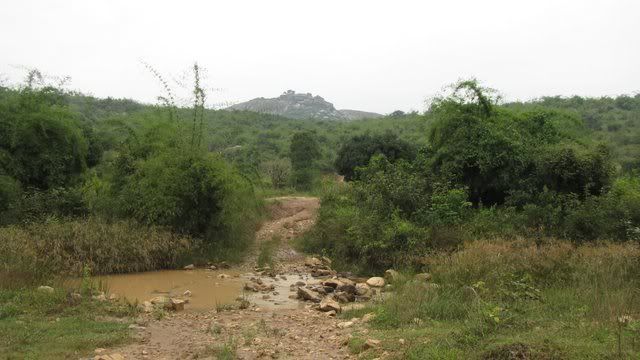 As we gained the higher ground, we could see a hill path, snaking along, too:
Several large and small rock pools held the rain water, and looked so beautiful: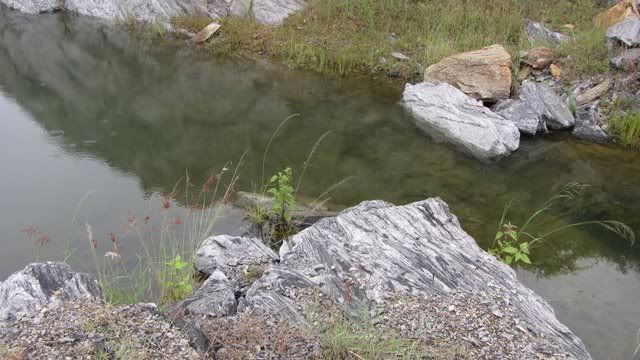 From the height, we looked down upon this building, whose owner has three lorries (in three colours!) to haul away the granite, probably (though there are also fields of millet, maize and ragi.)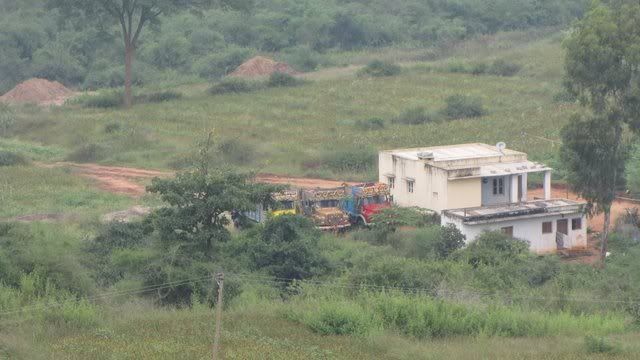 Chandu was quite literally on the edge here: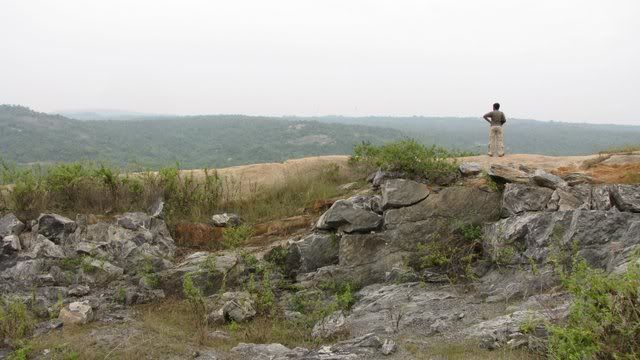 Both of them looked out upon the vista:
and right next to them was this old, disused temple, with old palm thatch shading its front, and moss and greenery sprouting over its top:
If you'd like to see more pics,
I sometimes feel I won't mind I don't see a single bird…the beauty of Bannerghatta forest is enough to make me feel at peace for quite a while!