Festive Wishes
November 5, 2010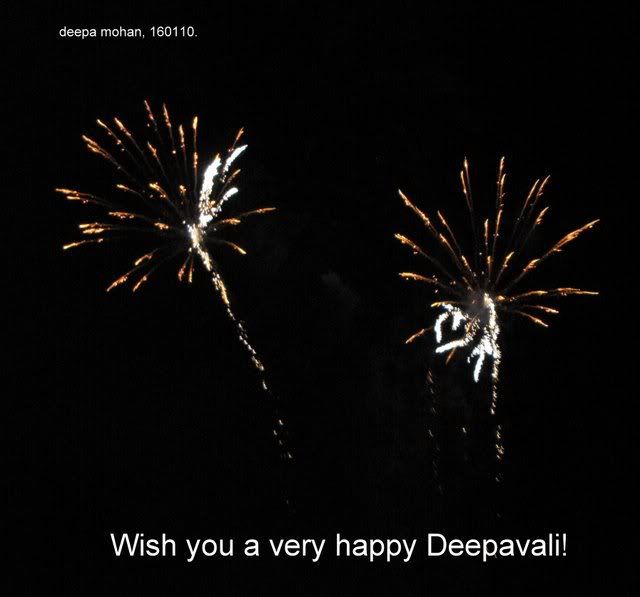 Those are fireworks that I photographed in Forest Park, St.Louis, on the 19th of January, this year.
Those who celebrate it, and those who celebrate other festivals…those who don't celebrate….here are MY Deepavali greetings to all of you. I think of this as an occasion to remember that darkness, and all that it stands for, can be dispelled by light.
For my non-Indian friends,
is the Wiki entry on this festival.
However, it's celebrated only on one day (one by each community,perhaps)….not five days as the Wiki says!