Vijaya dashami and worship
October 29, 2010
I'd posted this pic of a cycle, all decorated and worshipped on Ayudha Puja (Navami, ninth day of Navarathri) day, and taken out and used proudly on Vijaya Dashami (tenth and final day):
loved it, so I decided that I'd also post the pictures of other forms of transport.... Here's a motorbike:
Even earthmovers and excavators are not excluded: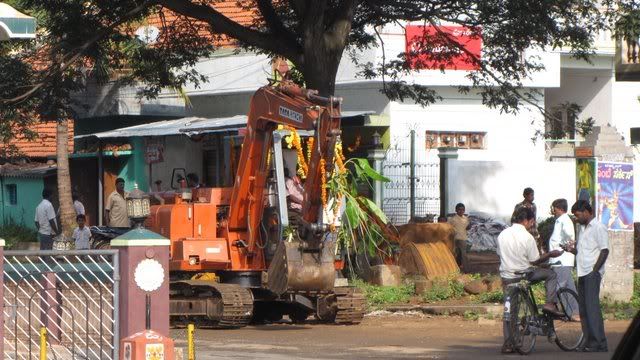 And buses, of course!
The Shatabdi Express (Mysore to Bangalore) was chugging past as we watched; it was too far away to see if it was decorated, too! But I love the shot, so I've included it.