The Birds of Daroji
September 15, 2010
Yes, Daroji is a sanctuary for Sloth Bears, but we did get to see quite a variety of birds, and while I upload the other pics, here are the various birds that got into my camera lens….
From A to W: The RED AVADAVAT:
Here are two of them, in the fields: The BLUE-TAILED BEE-EATERS: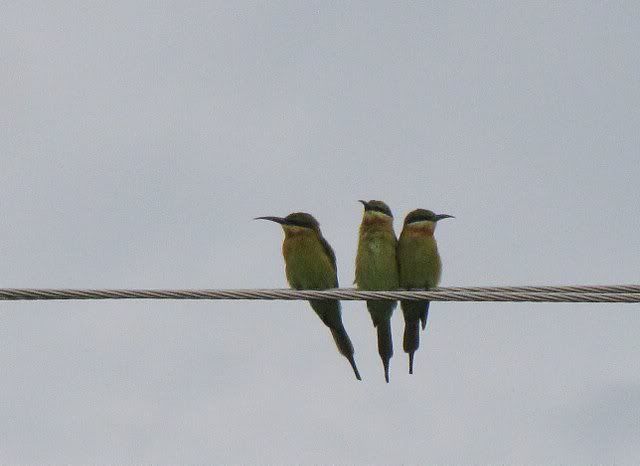 the ORIENTAL HONEY BUZZARD:
another view of it, flying so majestically: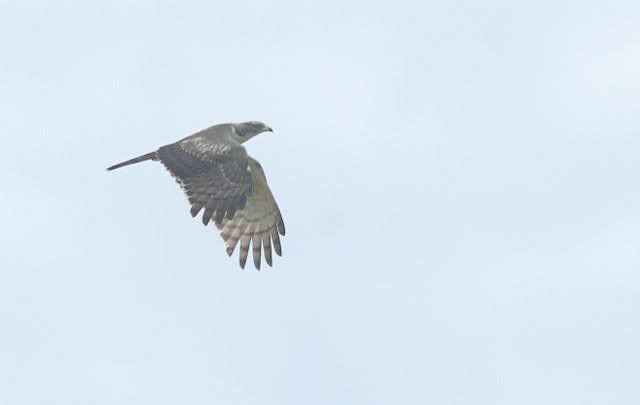 this PIED CUCKOO was being attacked by a RED-VENTED BULBUL:
Aerial war resulted!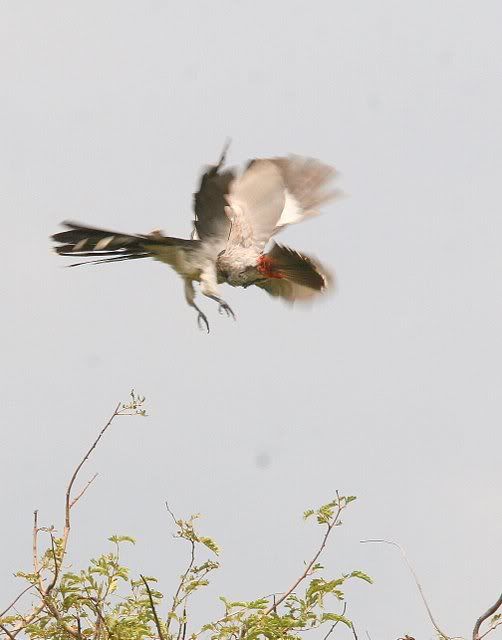 an EURASIAN COLLARED DOVE, posing so "composedly"!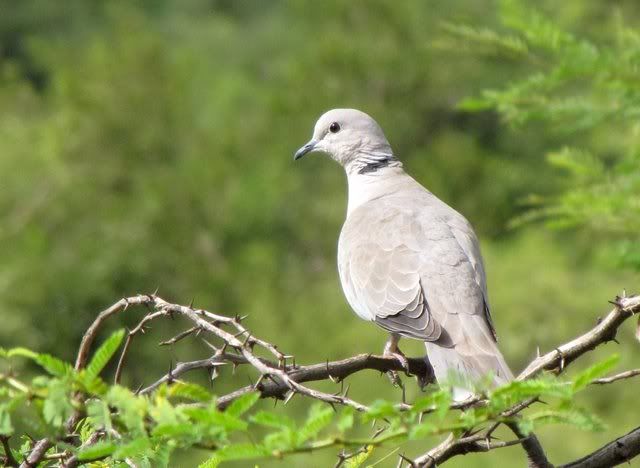 a SPOT-BILLED DUCK, far away on the lake: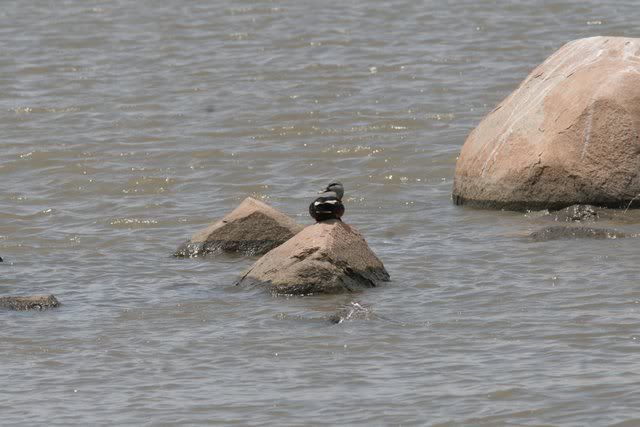 a BONNELLI'S EAGLE, sitting far away:
some GREY FRANCOLINS: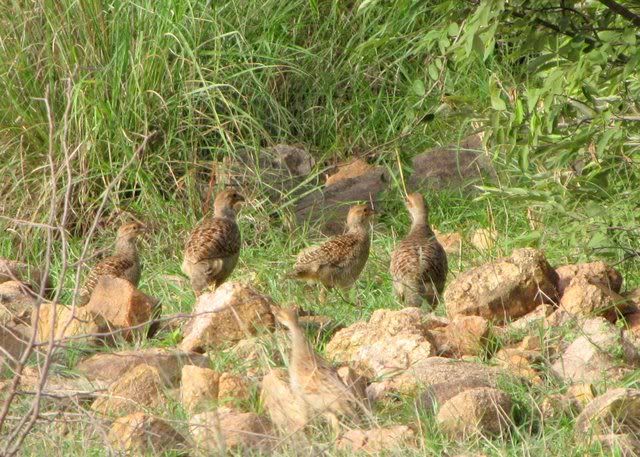 a COMMON HOOPOE: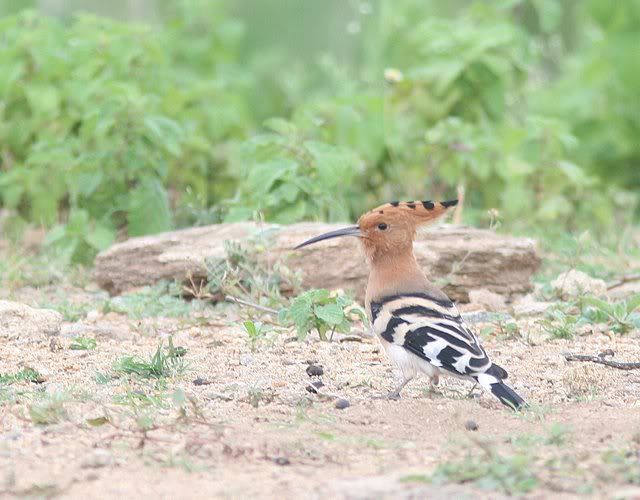 a COMMON IORA:
a PIED KINGFISHER, with its shrimp breakfast: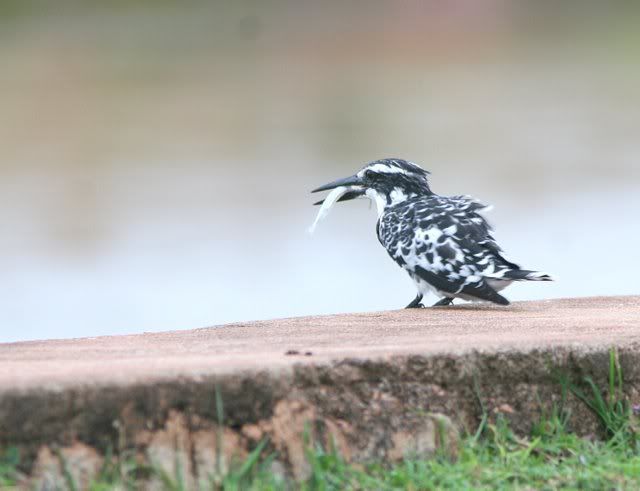 a SMALL BLUE KINGFISHER, waiting patiently: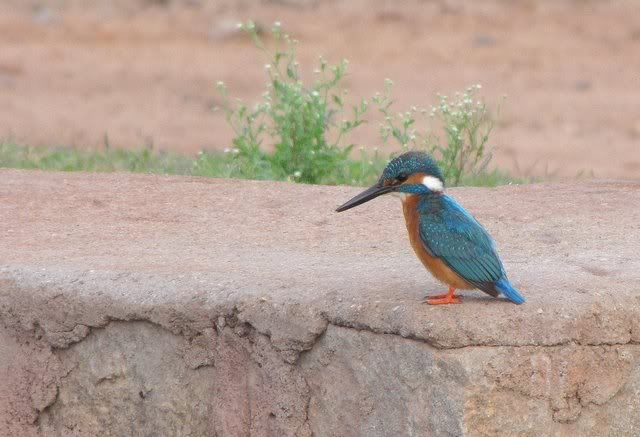 a WHITE-BREASTED KINGFISHER:
Here it is, fishing: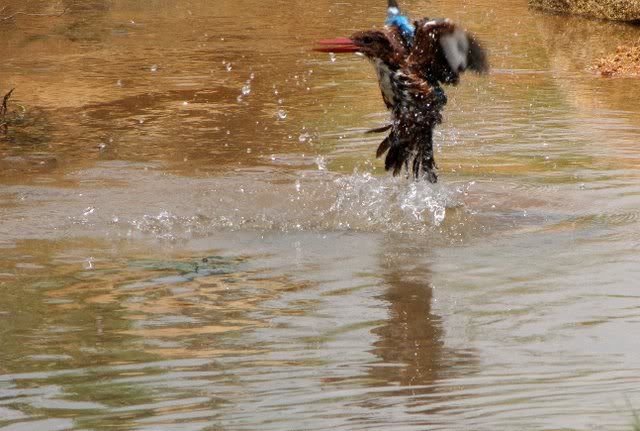 an ASHY-CROWNED SPARROW LARK male
and a female: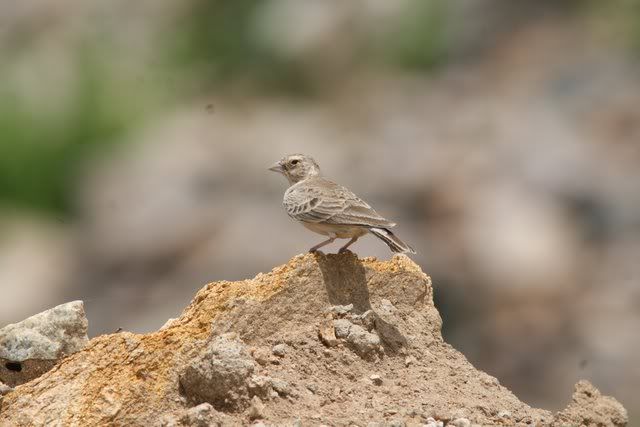 a RUFOUS-TAILED LARK:
a RED-WATTLED LAPWING: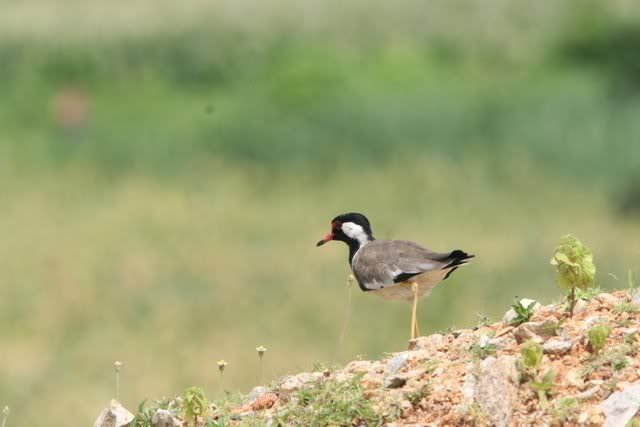 the ROCK EAGLE OWL: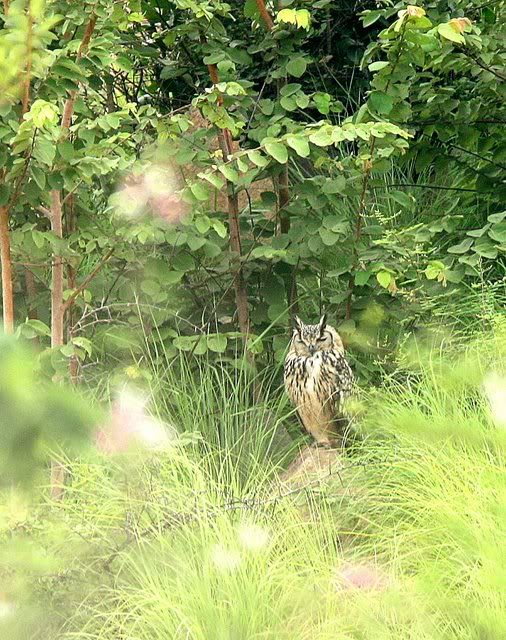 some ROSE-RINGED PARAKEETS: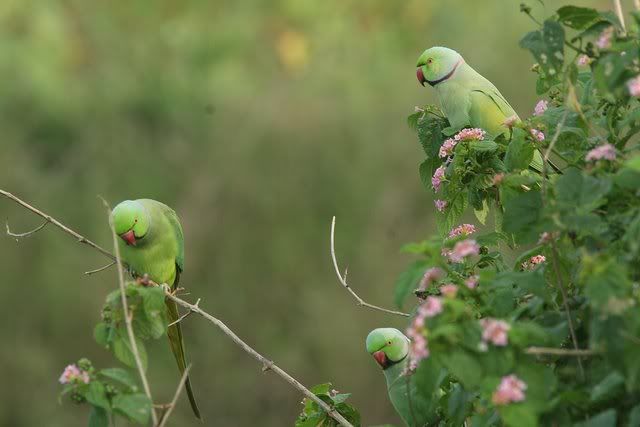 a female, posing proudly:
several PEACOCKS:
a CHESTNUT-SHOULDERED PETRONIA which was a lifer for me:
some BLUE ROCK PIGEONS (I've always seen them in apartment buildings...for the first time, I saw the birds on the rocks that they are named after!)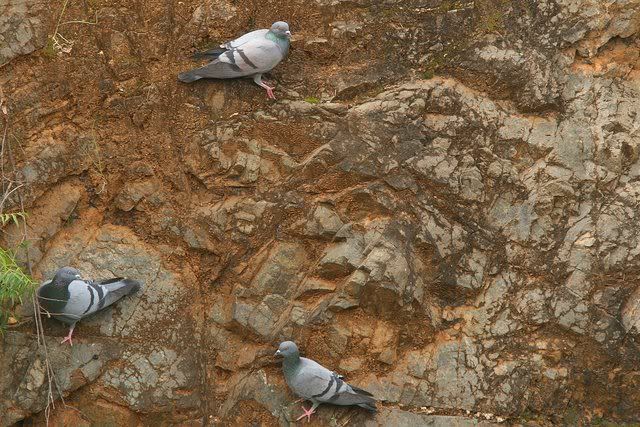 a PLAIN PRINIA:
a cute pair of JUNGLE BUSH QUAIL, scooting around busily:
a BARRED BUTTON QUAIL:
here's a couple:
a COMMON SANDPIPER, on the banks of the Tungabhadra high-level canal, that is a lifeline in Daroji:
a BAY-BACKED SHRIKE, posing with its bandit-mask:
a procession of PAINTED SPURFOWL: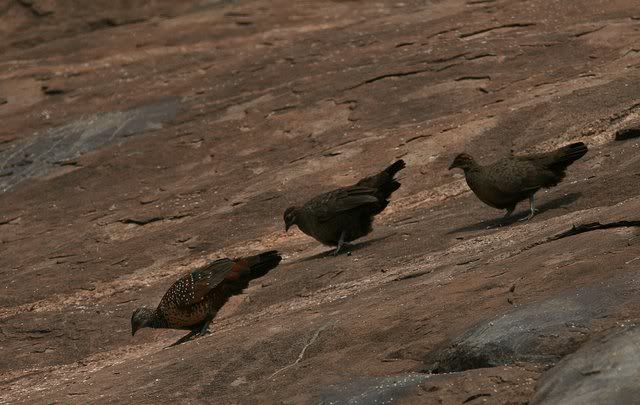 the PURPLE-RUMPED SUNBIRD, such a tiny little prismatic jewel: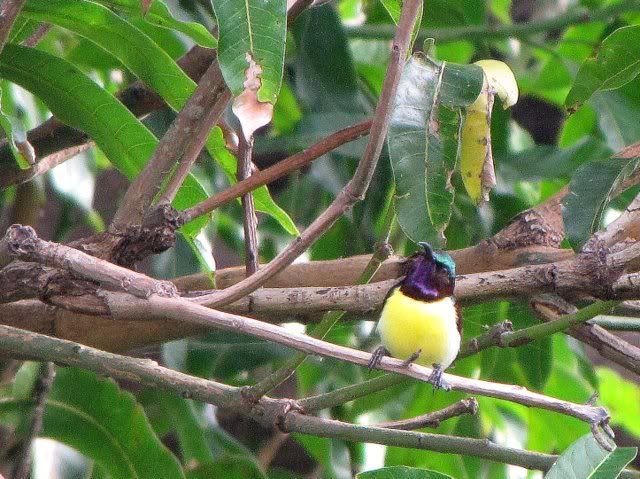 I'll close with the
BAYA WEAVER
male, on the nest: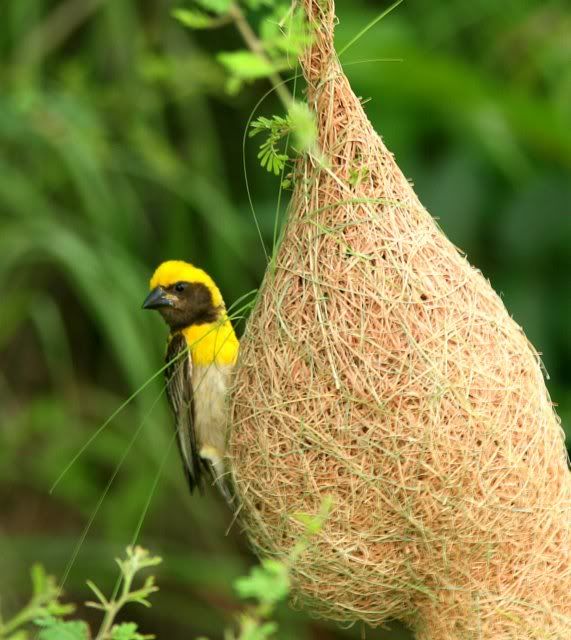 The bird list came up to 66 species, but….only so many photographs!