She climbs a tree and does NOT scrape her knee....
October 30, 2009
I went to the
campus
to attend the
5th International Canopy Conference
….there were demonstrations of
Here's Edward, an expert tree-climber, setting up the ropes for the different techniques: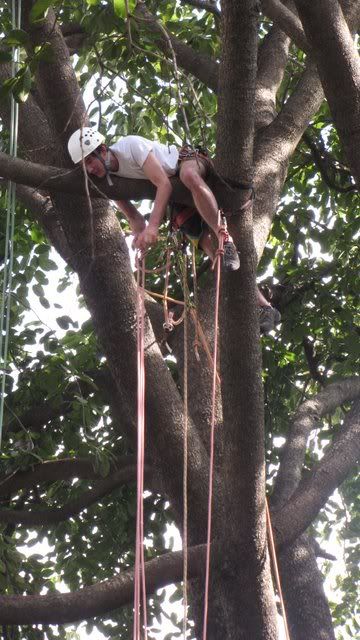 here's what it looked like from a distance....Tarzan's hideout...
Here's Gowri Shankar doing it fairly easily: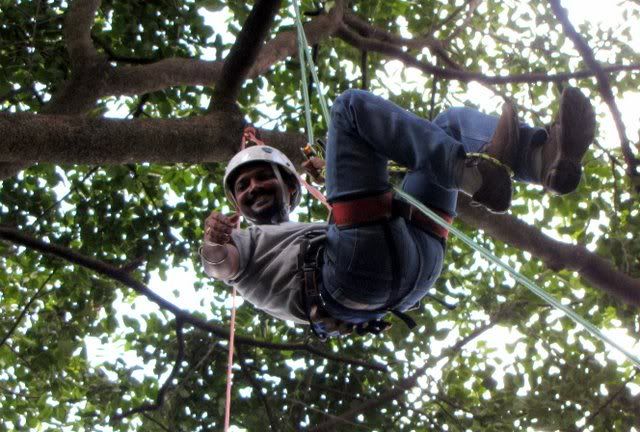 Here's who also managed to climb a reasonable height:
Yours truly getting into the harness (pics of me are by Gowri):
I looked rather suspiciously at the harness as I did not wish to appear in the next day's obituary columns: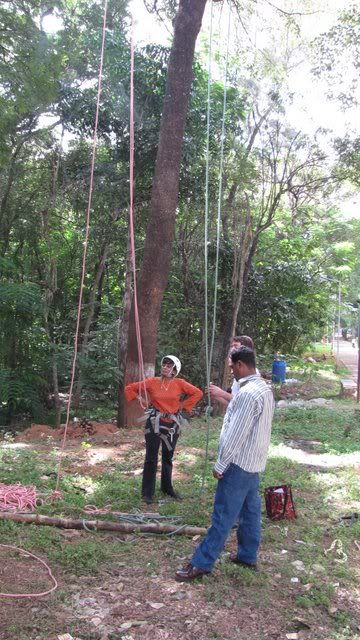 Slowly, I too started climbing upwards:
</lj-cut> It's a question of, er, getting the...hang of it!
</lj-cut> Here's Edward, running around the branches of the tree and then letting himself down to the ground with the greatest of ease: It will be many births before I can become a creature of the canopy like that....!