Ethiopian food
October 18, 2009
I found, when I went to Tanzania and Egypt, I realized that African food is quite similar to Indian food.
In St.Louis, one of my favourite places to eat at, has been the restaurant that serves
It's called
Here are the
on a plate that proudly announces the restaurateurs' love for their mother country!
It was only after I had a few bites that I suddenly thought of taking a picture of the platter, with many dishes on top of the injira (you can see the names of the various dishes on the Ethiopian cuisine link):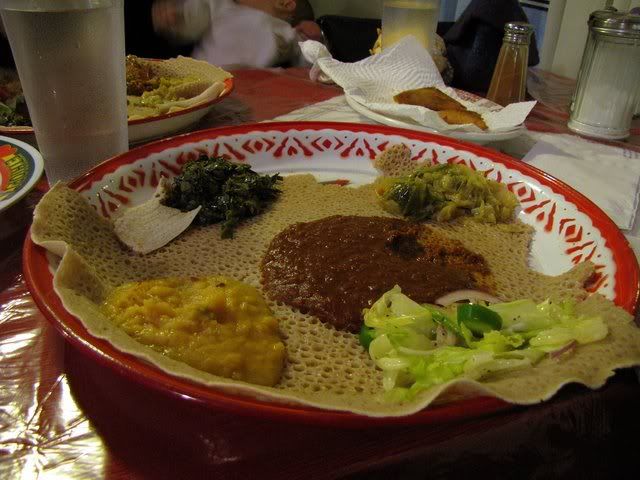 Service is a little slow, probably because we are generally the first customers of the evening whenever we go! But it's always service with a smile, and we have never failed to enjoy the food and the very nice, informal atmosphere of the restaurant.
We generally get enough leftovers to have a meal at home too…and since we are south Indians, the injira goes well with sambar and moLagAippodi! :)