Touching Base Again....
August 1, 2009
It was interesting, earlier this week, to have
and his friend and co-facilitator
Steve is very caught up right now with two projects:
and the
I do subscribe to the concept of Big Joy..in fact, I think I have been a practitioner for many decades now! I believe in experiencing the joys of life thoroughly!
However, it was the former that brought them to Missouri, as the
journalism school at the University of Missouri
is rated one of the best in the country
Funding, as usual, is the crux of any initiative, and they are hoping that good things…and some big joy…will come out of their meetings in Columbia, Mo!
Steve is one of the people who came over to attend the DnA wedding, and it was good to exchange notes with him in the very limited time that we had. And Peggy is a fascinating person, widely-travelled, and with a very interesting perspective on her work.
Changing journalism proactively, when forms of communication are changing so rapidly in today's world, is indeed a great challenge.
Here they are, at our front door: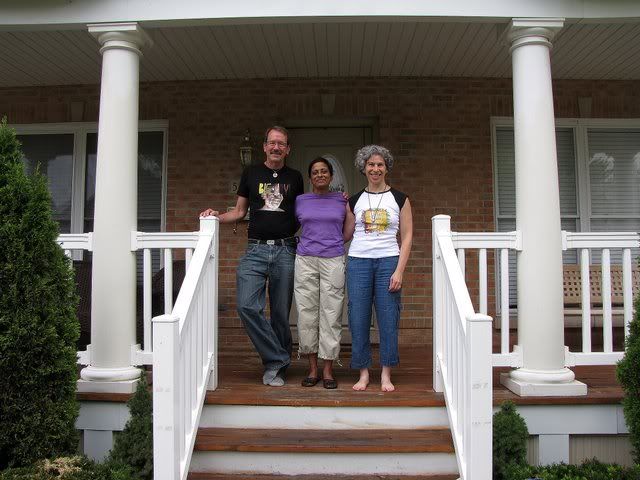 Then they decided to do a Big Joy photograph!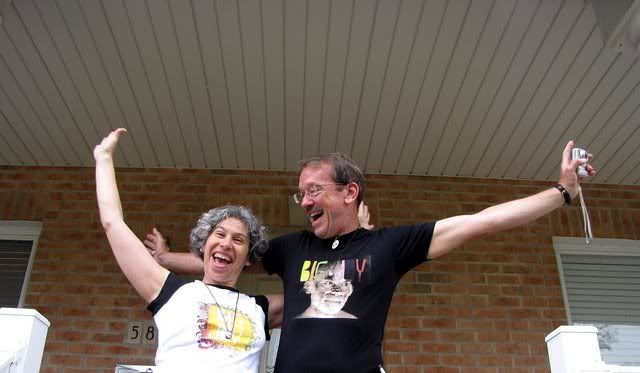 I had tried to make a trip to Seattle and Vashon Island last month, but it didn't work out…so it was great to have Steve visit us instead!