Valley School Birding...end of year
December 29, 2008
Yes, when I get back from Chennai I promise to do my field trip reports on Kaziranga…but I cannot resist, meanwhile, doing my field trip report on Valley School last Saturday, when Vittal , Trupti, Adu, and Trupti's niece Pallavi went off to one of my favourite places….
We met up with and his friends, and Garima Bhatia and Gayathri Naik, too.
Here are a few samplings: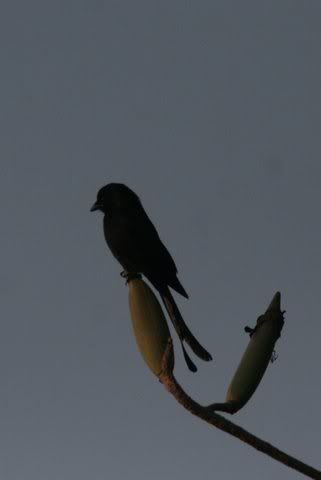 That beautiful ASHY DRONGO sat on the fruit pod, delicately balanced, and opened the account along with several LARKS, BEE-EATERS, MAGPIE ROBINS and INDIAN ROBINS!
Almost immediately, afterwards, several WHITE-THROATED FANTAIL FLYCATCHERS (you can see how they got their name, at least, the fantail part!) danced around in the bushes, enthralling us: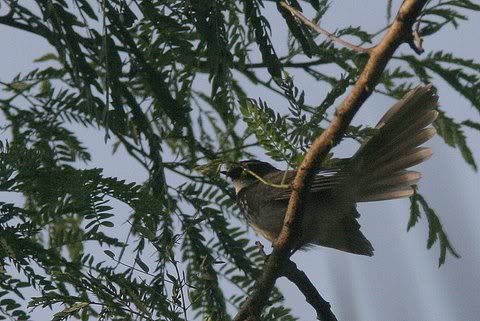 On we went, to the Banyan tree, where several SMALL MINIVETS (what's the idea of saying both "small" and "mini" to describe what are not very small birds?)
I pointed out the COPPERSMITH BARBET to Pallavi, and she enjoyed looking at the colours:
Pallavi certainly lived up to her reputation of being lucky for bird sightings; this BROWN SHRIKE was proof enough…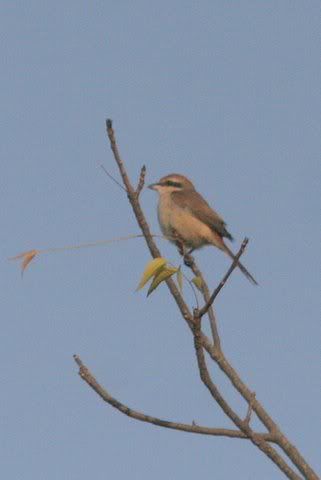 Then Vittal got a good shot of the PIED CUCKOO, and we were able to see this COMMON HAWK CUCKOO (which, because of its call, is called the "Brainfever Bird")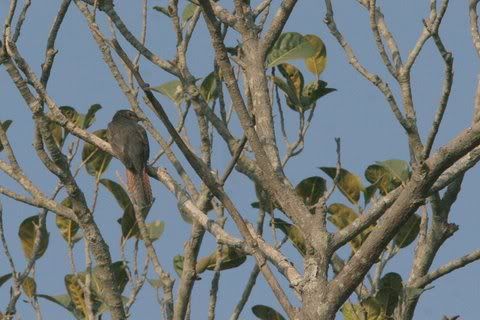 This beautiful GOLDEN ORIOLE posed in the sunlight for all of us: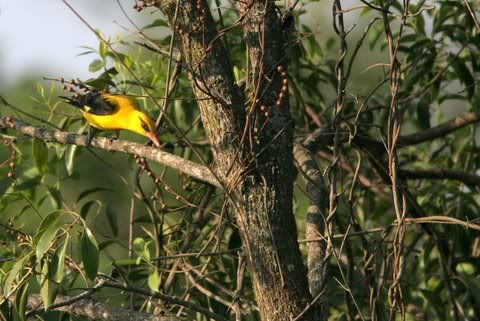 And as we decided to go home, the sight of these INDIAN GREY HORNBILLS flying in in their typical flight pattern was a great bonus: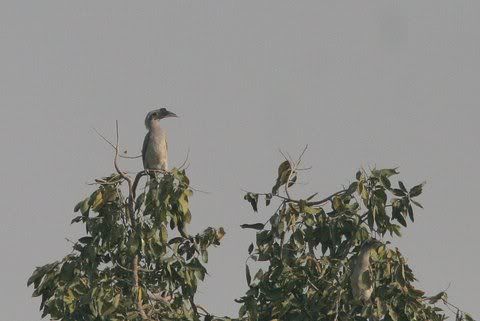 We also saw two ORIENTAL HONEY BUZZARDS circling in the lower area to the right of the path, opposite the school property; alas, we could not get photographs, but it was a sight to see!
Not bad for a less-than-one-hour jaunt, eh? Thank you Pallavi! :)