The Namma Raste,Namma Ooru walk by Hasiru Usiru (Green is Life),9th November 2008
November 13, 2008
http://bangalore.citizenmatters.in/articles/view/599-namma-raste-trees
Here are some extra pictures….
Here's a concerned KM who cycled to Lalbagh, and then, with other members of the Bangalore Biking Club (yours truly is a member!) cycled to Town Hall, too…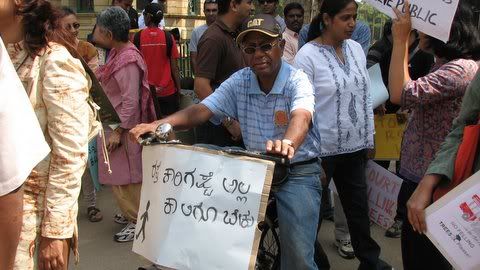 The poster was made by . It says, roads are not meant only for cars, they are also meant for legs!
A couple of posters that I made: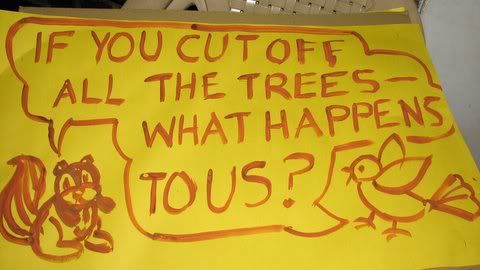 and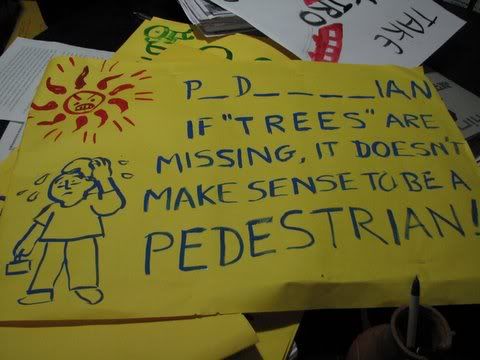 Here's one gentleman asking a "green" question...
My proud answer is, (like a bride or a groom)..."I do!" Here are Pavitra-Minty and with another poster I made..isn't that tree nice?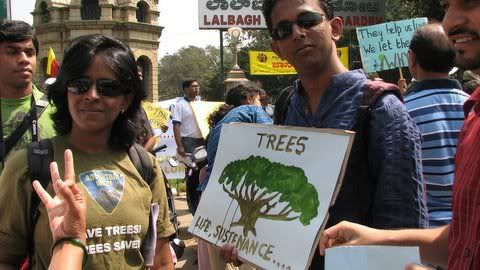 And don't miss the...er...tree fingers in the picture! ;) Lots of children...that was great to see....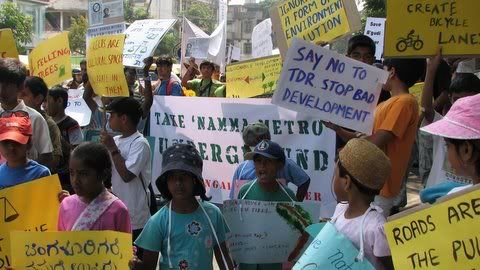 Some of my friends from the Bangalore Bikers' (that's cyclists, not motorbikes, though there's one in the photo!) Club turned up in support, too...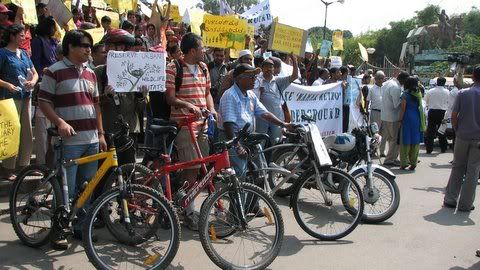 </lj-cut> And let me end with this unrelated, but witty tee that supports Free and Open Source Software: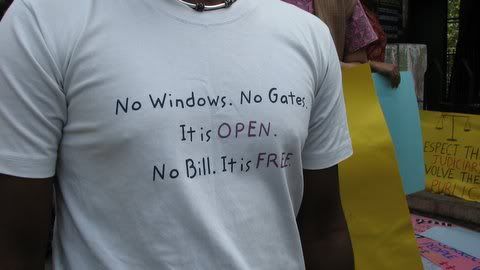 *