As The Night Passes....
November 1, 2008
Took this as I was walking to Ranga Shankara for the theatre festival that began today…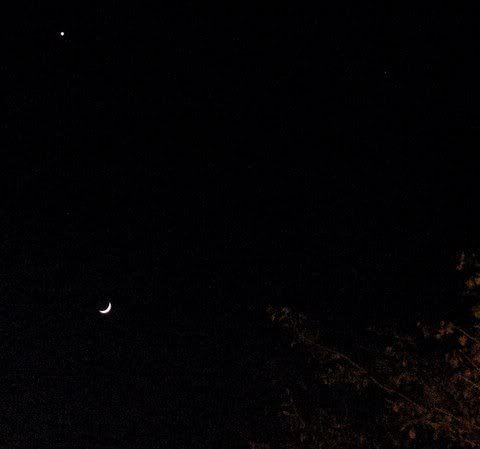 The moon and the star Look down,from afar On friend and foe, On darkness and light's glow; They see peace,and war: In the vastness of outer space, Earth's problems have a trivial place.. How puny the humans of this world are!
Well, actually, that's Venus, not a star, but why spoil verse with veracity?
Saw an excellent production of the Hindi/Bengali play, "Nati Binodini"…but more of that later!
*